Mobile banking has made banking easy for us. Indeed mobile banking offers us a plethora of benefits. For instance, with the help of banking apps on your mobile, you can access the bank 24/7. Simple tasks like cheque deposits, money transfers etc., have become a cakewalk with the online banking apps. Thanks to the mobile banking apps, now you need not wait for long hours in the queue, and you can do simple banking transactions at the comfort of your couch. The free online banking apps help you with opportunities to optimize and save your money.
Now you can get instant notifications to track your spending. If you owe money to someone, you can instantly pay him back with the help of the paying IOUs. The banking apps allow you advanced security options. For instance, many apps provide you options of multifactor authentication, face scanners, biometrics etc., and some apps even ask you to share your location to stop payment fraud.
There are some add on benefits as well for using mobile banking apps. For instance, in some apps, there are lower mortgage approval rates for the LGBTQ community.
Also Read: 5 Best Learning Apps for Toddlers
Now that you know how beneficial the mobile banking apps are, it may be prudent to know about some banking apps that would enhance your overall banking experience.
So let's take a sneak-peek into the best banking apps that you must have on your smartphone.  
Best Banking Apps that you must have on your smartphone
Ally:
This is one of the best banking apps, and many users prefer this app owing to the fantastic security options that this app provides. This app also works as your saving tool and can help you track your expenses. The surprise saving feature and the mobile check deposit features are excellent features of this app.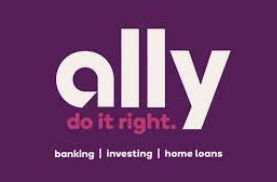 BB&T
This app is famous for the customer satisfaction features that it provides. This app also allows you to check your account balance without logging in. In addition, this app helps you send money in minutes, and with this app, you can organize your digital account.
Betterment
Travelers highly prefer this app as it reimburses all ATM and foreign transaction fees. This app provides a one-stop solution for investing, saving and spending. Also, you can enjoy cash back rewards with betterment checking account
Capital One
By using this app, you can save yourself from paying foreign transaction fees. This app also allows you to send money to family and friends with zelle. You can also make a mobile check deposit and track your credit score in this app.
Chime:
This is one of the best free online banking apps, and this app allows you to earn high savings APY. You can deposit cash with the help of this app in a jiffy. You can also get daily account balance notifications and transaction alerts. In addition, this app has many in-built automated savings tools that help you to save money. The only disadvantage is that you cannot enjoy the benefits of a joint account in this app.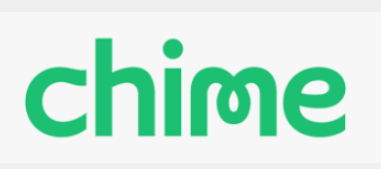 Discover:
This excellent app provides 24/7 live customer support. You can download this excellent app from Google Play and track your credit score. This app allows you to manage your bank account and a credit card from the same app. Also, with this app, you can enjoy high rates on savings and CDs. Also, you can earn fantastic cash back rewards from the discover app.
Thus install the above mobile banking apps on your smartphone and enjoy a banking experience like never before.