In today's fast-paced world, every consumer is a digital one. Advanced technological innovations, digitization of each sector, evolving preferences of customers, etc., are the key reasons behind the unprecedented growth of eCommerce and on-demand business.
The online delivery business thrived for the last couple of years, be it food, medicine, or grocery delivery, people's inclination towards doorstep delivery is increasing. This is why more and more business owners are investing in website and app development so that people can access products and services irrespective of location and time.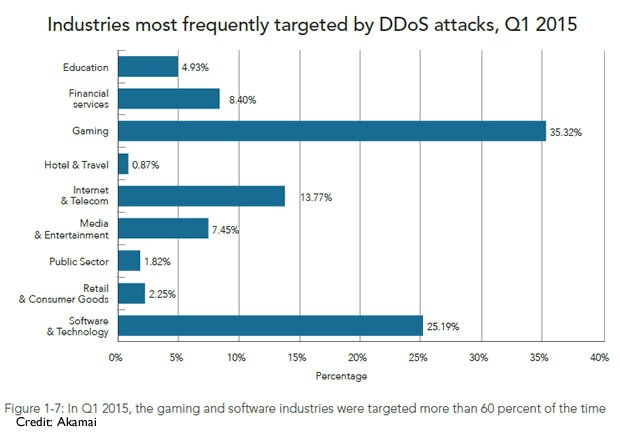 Here you can see gaming, software and financial services are the sectors that hackers find interesting and attack on security. Setting up an online delivery business website is easy these days because there are lots of online tools, themes, and website builders available on the Internet but keeping your website is definitely not a cakewalk. No, there is no need to be scared, but according to the recent data, more than 30,000 websites get hacked every day. There are approximately 1.5 billion websites in the digital realm, only 25-30% of them are practicing cyber-security regularly.
Also Read: What are the Importance and Reasons for Cybersecurity for SEO?
Well, you can imagine what could happen with the rest of them? Google blacklists 10,000 plus websites every day for malware; hence if you are serious about your delivery business website security, you should have enough knowledge of best practices.
What is Website Security
These days, people are looking for online, instant, and smart solutions that save time and money without compromising with quality. This is why accessibility to any brand's products and services has become more and more paramount.
Especially, if you are engaged with the food business and managing your business with a restaurant online order system, security becomes more important as you have stored and saved customer's details such as an address, location, bank details, and much more into your database. And the minor fault in your system can ruin your business reputation. Thus, you can not overlook cyber-security practices.
In simple terms, website security consists of certain tools employed to prevent data leaks and keep you safe from malware attacks. In today's world, a website is your brand and digital identity, and underestimating it might cost you more and ruin your entire delivery business and sales within a minute.
But have you ever sat back and thought, why website security is more critical than ever? Here are some reasons that explain to you the importance of keeping your delivery business website from malware attacks.
An insecure website can invite cybercriminals
An insecure website causes data breach and escalation of malware
It can destroy your digital presence
Google may blacklist your website
Your business has to face major revenue loss and sales
This is why website security is extremely important, as it safeguards all your online translations, personal data, and business from attacks. Now, let's go through ways that help secure your delivery business website from cyber-attacks.
Use HTTPS Protocols
Securing your website with HTTPS is one of the best and effective practices you can ever follow. HTTPS or hypertext transfer protocol makes your website secure and prevents a data breach. It establishes a secure and strong connection between you and your customers.
HTTPS checks for a private passkey to ensure that the website is safe and users can access it without any doubt. It encrypts all the data sent to, from, and within your website, including passwords, login credentials, card details, etc. On the other hand, if you don't include HTTPS within your website, a hacker can easily hack your website and collect your customers' data. For instance, they can steal your customers' address and card details and use them for personal use.
To prevent this, make sure your delivery business website is using HTTPS. It will not only keep your site safe but also improve search engine rankings. You might have heard about the Google rewards website; it works on the same formula. So, use HTTPS and protect your confidential data and information.
Update, Update, Update
We often get annoyed when we receive an "app update" notification.
There are countless websites on Google, but why are few of them actually ranking on the first page? Because they use updated software and technology that makes navigation easy and users spend more time on the website. Countless websites are using outdated software and applications that make user-experience ugly.
So, it is extremely crucial to update your website with new plugins and software. Hackers usually target the website that is running using outdated software. Thus, it would not be wrong to update a website once a month or even once a biweekly. However, if you are running a website firewall, make sure you are updating as soon as updates are released.
For instance, your delivery business website is created with WordPress, install the plugin called "WP Updates Notifier," you will receive an automatic mail when an update is available.
Use Plugins to Enhance Security
A plugin is a small software that can be integrated into a website in order to increase website security. Plugins are not only available for WordPress CMS; there are tons of plugins available on the Internet that prevent hacking attempts and keep your website safe.
For instance, WordPress offers tons of security plugins such as Bulletproof Security, WordFence Security, etc. Whether you are using PHP or WordPress, use the best and right plugin for your delivery website to prevent security breaches.
Ensure you are updating plugins regularly; otherwise, it makes no sense, and hackers will easily target your website.
Use Strong Passwords
This is not a brainy task. Even when logging into any eCommerce site or making financial transactions, you are told to use strong passwords. Your passwords should be complex because easy to remember passwords can be detected easily. You often create strong passwords for your email and social media logins.
The same applies here, it is imperative for your website server, database, and admin to have strong passcodes. Avoid birthdate, number plate, or any other easy to remember passwords. Make a combination of uppercase, characters, special characters, and at least ten characters long to prevent cyber attacks.
Backup Your Data Regularly
Last but not least but backing up your site regularly is essential. What if in case your site becomes suddenly inaccessible? Then ask your web host provider to send you all backup files so that you can restore them easily and make your website accessible in no time. However, you might lose some data, but you can easily restore your website with the help of plugins and extensions.
Summing Up
Just because you are running a small delivery business does not mean you ignore hacks, hijacks, and intrusion. Cyber-attacks are deliberate exploitation of networks and systems. Above are the powerful ways to protect your delivery business website from malware and attacks. Never take website security lightly, and don't give a single chance to hackers.