Crowdfunding is becoming a mainstream option for raising money from businesses, especially for ranges from the mid-to-small scale. Plus, it is the most suitable way to collect funds to launch new services or products. As per stats, by 2030, the crowdfunding market might see a rise up to 300 million USD. However, a successful fundraising campaign to support product launches needs proper planning. A lot goes behind making a campaign achieve its goals. So, in this article, let us explore how crowdfunding is beneficial for brands' product launches and how to organize and run them.
What is Crowdfunding?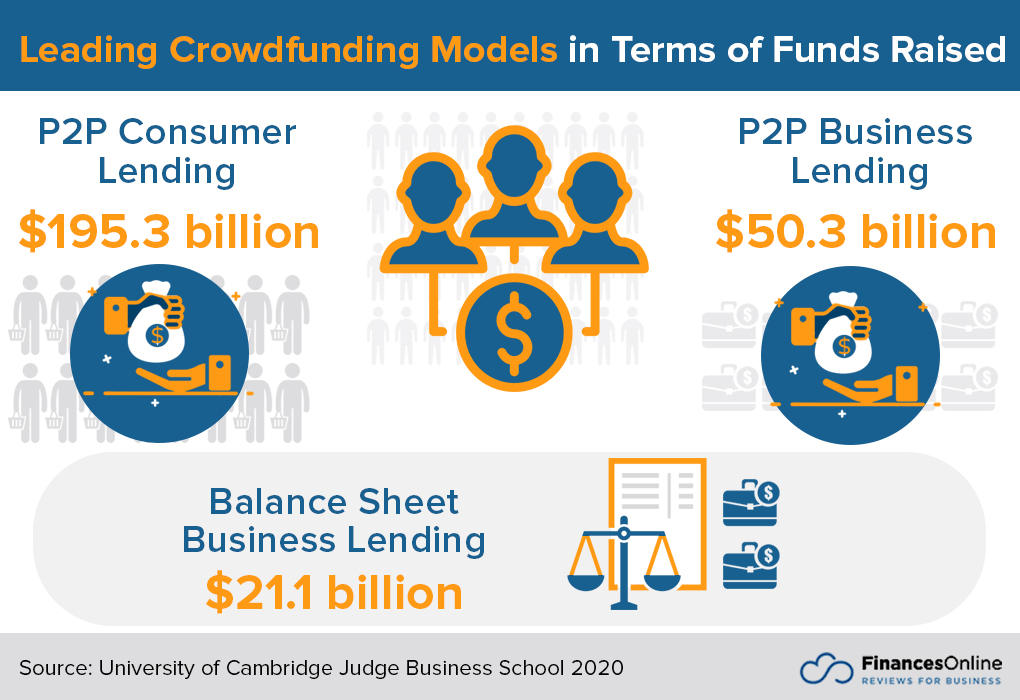 Crowdfunding allows people to raise funding through online portals for a variety of purposes. It could be for a certain project, a significant cause, or some personal reason. For running a campaign for fundraising, you'll need to create a fundraising page and share it as much as you can. Crowdfunding platforms provide multiple options to share the fundraising page among the audience. For example, direct link share to messaging apps to contacts, link share to social media like Twitter or running social media ads to reach wider audiences.
Additionally, pages also have the option to add QR codes specific to campaign purposes. Check out reliable QR code generators to create one for your fundraising page. Once added, anyone, can conveniently share the code through the "send your QR code option."
When you promote it to your friends, there's a higher chance that they will further share it with their contact. The more your page gets visibility; the more donations might take place. Once your funds are collected, the platform will transfer the raised money to your account. Here, the respective crowdfunding platform will take care of the technical side. For example, creating receipts. Make sure to update your supporters regarding how you spent the money and whether the project is a successful project or cause.
How do Crowdfunding platforms work in generating capital?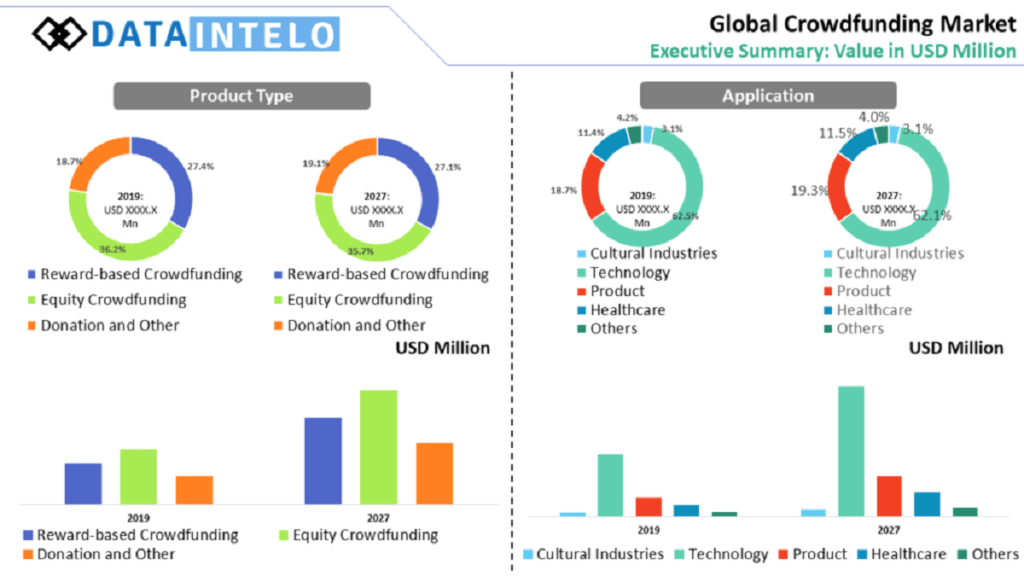 Crowdfunding platforms are online portals that allow people to host campaigns. As per available reports, fundraising commitments in the USA retail sector reach around 597.8 million USD.
Usually, you'll have to share some percentage of raised money with them in exchange. Aside from this, supporters also get different kinds of rewards depending on their funding amount. In general, these kinds of rewards include advanced product (that is being supported) access, promotional items, or some sort of public praise—the better the funding someone offers, the better the rewards they receive.
There are specific campaigns that even provide equity to supporters instead of rewards. The process starts when you set a campaign's financial goal and time frame to complete it. It could go from 30 to 90 days. Some platforms allow you to get hold of all the raised money amount regardless of whether you are meeting your set goal or not. On the contrary, some platforms return all the funding to their respective donors if the campaign doesn't meet its goal.
Once your campaign gets successful, you'll be in a position to complete the cause of the campaign efficiently.
Here are a few reasons people go for fundraising platforms:
Social businesses, NGOs, and charities want funding for social-cause projects, programs, or product launches.
People who want aid to take care of their sick family members, friends, or anyone they know.
People or organizations need funds to take care of animals' veterinary bills.
An Individual or group of people might need funding to run a challenge and raise money for a non-profit or charity cause.
How to prepare for product launches on Crowdfunding platforms?
Follow the given steps to carry out a successful product launch on the Crowdfunding platform:
Assemble an efficient crowdfunding team
Having a solid group of people to create and run the campaign is a vital aspect of this process. An efficient team will divide the workload and take your campaign to potential supporters. Once you decide to create a team, ensure to include those who are equally passionate about the cause of the campaign. It is advised to have at least these key members in your team:
Manager: One who works as a team leader or project creator. They'll be responsible for planning strategies and making financial decisions.
Administrator: This person can assist the manager and take care of all the background activities. Their main job will revolve around coordinating schedules, tracking progress, answering supporters' queries, and operating cross-promotions.
Communication expert: For promotions, fundraising campaigns need considerable digital presence and communication. A communication expert can manage the social media accounts and pitch to bloggers and journalists. Ensure to choose someone who has expertise in creating engaging content and has connections with top journalists. It would be better to collaborate with a PR/marketing agency due to the huge workload.
Development expert: The expert can help you develop your product/services, test, run prototypes, connect with manufacturers, organize proper distribution, etc.
Platform selection
Choose a fundraising platform that resonates with your campaign cause.
Product development and manufacture
Design and prototype
You need to establish a working prototype before you launch your product. Doing so will enable your supporters to see the viability of your idea. It would be helpful to collaborate with a product development firm to design and develop your product. Having a solid product prototype on hand allows the manufacturing process right after the campaign ends.
Choosing Manufacturer
There are two options when it comes to selecting a manufacturer for your product:
Working directly with a manufacturing factory.
Working with a sourcing group and contract manufacturer.
While choosing the manufacturing partner, make sure to connect with those with successful product launches after completing the campaign. You can explore assistance through hackerspace, local markets, or fab-lab.
Once you short-list the potential manufacturers, spend adequate time to learn about them. You need to ask them for their work samples first. It will help you discover compatibility and associated costs while working with them.
Determining shipping expense and delivery dates
As a fundraising campaign owner, you get two options to determine shipping charges for your supporters:
An average fixed charge across all the locations you are shipping.
Ask supporters to add additional funding for shipping services, and you can pre-set the amount as per different countries. And the appropriate shipping charge will add to their final contribution amount.
However, to put the applicable charges, you'll need to have information regarding the exact product packaging size and weight. Connect with reliable shipping companies and explore what services and prices they offer. Some of the companies you can consider include FedEx, UPS, DHL, and trustworthy platforms.
When it comes to determining delivery dates, note not giving your supporters unrealistic expectations. Discuss with your manufacturer regarding estimated production timings.
Setting target fund amount for the campaign
You can use these two methods:
Top-down pricing: In this method, you'll have first to figure out your product's value. And the price people would want to pay for such an item. Follow it with in-person market research and testing tactics like A/B testing.
Bottom-up pricing: The method focuses on determining the product's cost. Once you get the cost, multiply it by at least 3 times more value of the cost to get the right price.
One of the excellent examples of product launch through crowdfunding funding is the product and service BodyBoss provides. The brand raised over half a million and1.3 million USD using multiple fundraising campaigns. The brand's main focus was to offer an at-home gym environment to its customers and supporters. It provides physical products and relevant digitized services for gym enthusiasts.
How can businesses build customer loyalty through Crowdfunding?
Businesses can leverage equity-based crowdfunding to gain customer loyalty. With equity crowdfunding, companies can enable their consumers to become investors in their companies. Customer-centric businesses can affirm their brand-consumer relationship by letting them invest. Also, it is the fact that customers having shares in an enterprise is one of the most successful customer-loyalty programs that exist. Businesses can focus on word-of-mouth brand promotion and build long-lasting relationships with their customers.
Customers who invest in the enterprise's campaign tend to believe in its success. These people are early adopters of a company's goals. And early adopters are known to be a vital part of any business. They actively spread the word about your firm without even needing a reward in return. These types of customers care about the brand's image and spread its message among the target audience. Hence, they become an excellent example of customer loyalty.
Wrapping up
A proper product launch is an integral part of a brand's success. However, doing everything ideally is often expensive, from manufacturing to shipping. Hence, one cannot deny that crowdfunding is a boon for enterprises. Note that an outcome from a fundraising page for product/service launch will also depend on what value the respective launch will bring into the life of its supporters. So, ensure you follow the steps mentioned above regarding establishing a fundraising page for launching a product.