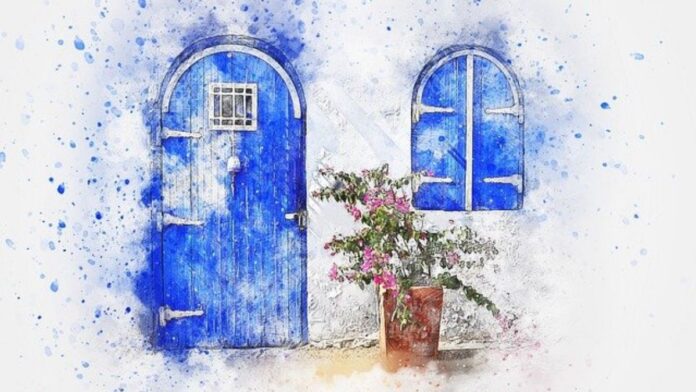 uPVC doors have commonly been the first choice over the last few decades when building houses. It requires little maintenance and is cheap, making it a great option for contractors. However, for the homeowner, it is not necessarily the most aesthetically pleasing. Luckily, here you have a step-by-step guide on how to completely transform the appearance of the front of your house and your doorway by painting your uPVC door. It is really simple to do once you know how to, so if you're not in a position to buy a new door but want something different, have a read on!
What is uPVC?
Firstly, it will be helpful to understand exactly what uPVC is so you understand the material you are dealing with. uPVC is a low maintenance building material mainly used as a cheaper alternative to wood. Most commonly, it is used for windows and doors, particularly when installing double glazing in new buildings. uPVC is extremely durable, and this combined with its cost effectiveness, makes it a very popular choice. On top of this, uPVC is also extremely energy efficient, so properties stay nice and warm and its inhabitants save money on their monthly bills. Plus, it is a more reliable material when it comes to home security.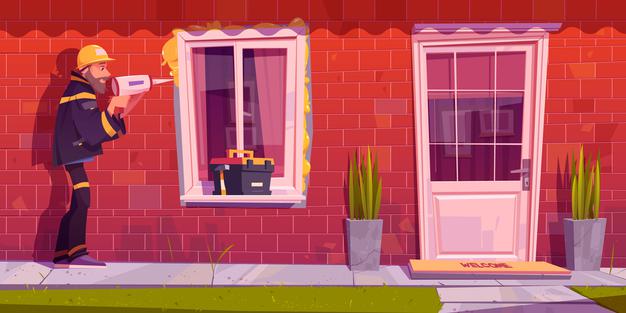 uPVC windows and doors don't need to be painted, as they can simply be wiped down with warm soapy water and they will look as good as new. Yet, some people want to keep the durable windows that don't actually need changing, but want to give them a new lease of life. Painting any kind of plastic-like material is known to be difficult, however painting uPVC is actually much simpler than you might think. If you want to keep your good quality windows, or want a makeover on a budget, keep on reading!
Choosing The Right Paint
Before you get started, it is important to understand the best types of paint to use when painting your uPVC doors. Typically, uPVC is not a material designed to be painted due to its shiny plastic surface. So, it is essential to use an ultimate performance all surface exterior paint, ideally water based. This paint will be water-resistant, low maintenance and also usually self priming, meaning you won't need to invest in two different paints for this DIY project.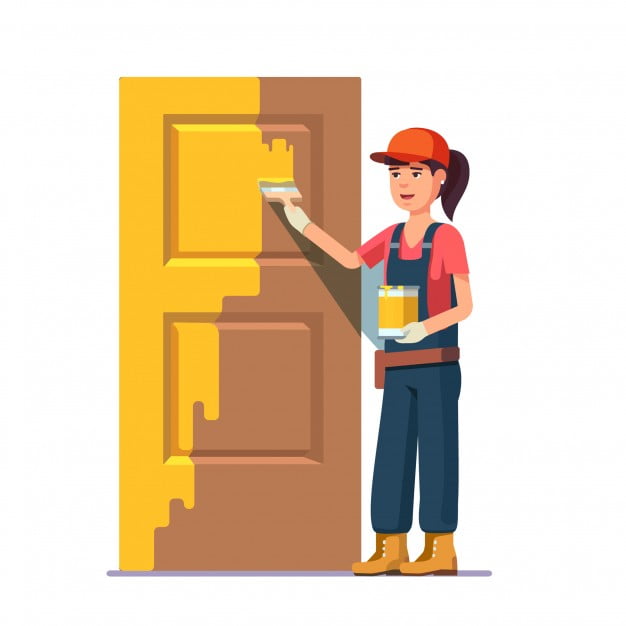 When it comes to choosing your brush, use a good quality brush that you can work with quickly, as the high performance paint you will need to use will dry quickly. Due to this, it might be worth having a smaller and larger brush available to help you be precise but also work quickly. One more thing, make sure you choose a mild day to paint as this will give you more valuable time to get it right before the paint dries!
Choosing a Colour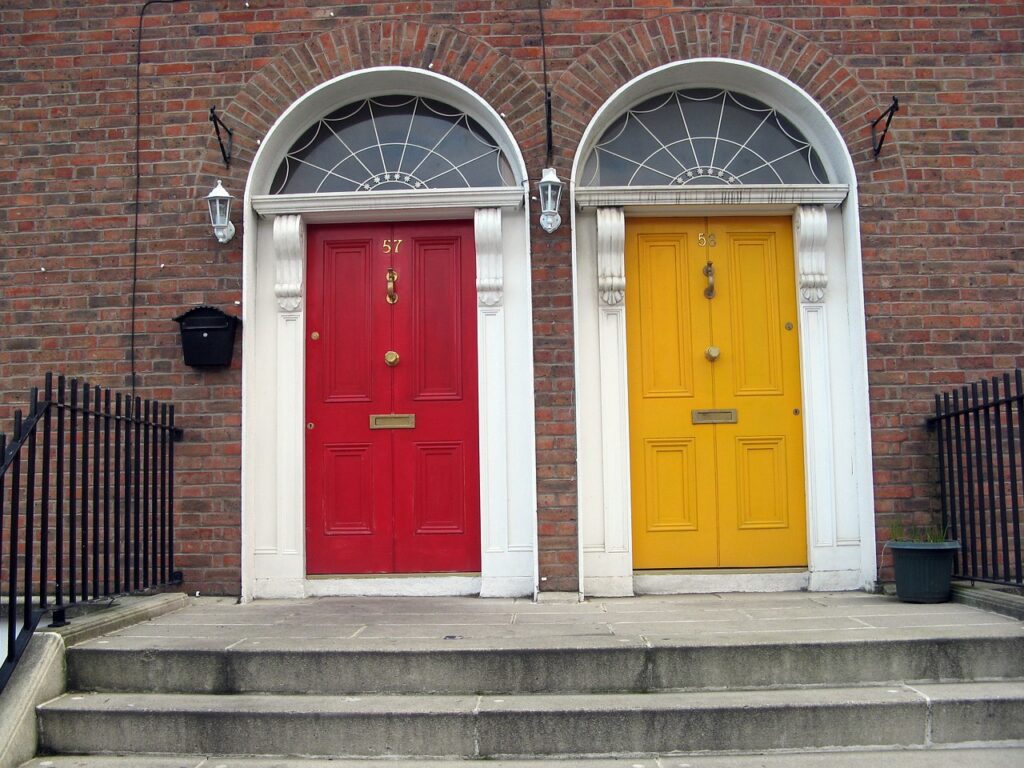 The ultimate performance paints usually come in satin, matte and gloss finishes, meaning you have plenty of options. Similarly, most performance paint products come in a vast range of colours to help you achieve your vision. Painting uPVC doors black has been extremely popular recently, or for a more country-chic look, try a sage green or duck egg blue. Your door will usually need at least two coats regardless of the colour you choose, so don't settle for a light colour because you're afraid it won't turn out as well.
Prepping The Door
Once you've selected your paint, it's time to prep the door. Start by washing your front door and the frame using a soft sponge and sugar soap to remove any dirt, grease or grime. Buying a whole bottle definitely won't be a waste, as there are plenty of other uses for sugar soap around the house. It is really important that your door is completely clean before you paint, otherwise any rough patches will stand out. Wipe your door down with a clean, wet cloth to remove any soap and dry using kitchen roll.
Now, you'll need to get a very fine sanding block and gently go over the entire door and frame (minus any glass or metal fixtures). If you are too rough when sanding, there will be scratches in the uPVC which will be extremely obvious once painted. So, be as gentle as possible, as you simply want to remove a bit of the sheen to provide a good base for the paint. Use a cloth to remove any residue from the sanding, once again ensuring it is completely dry.
Next, you'll need to either remove your letterbox and door handle or tape them up, along with the glass. If you're getting a new letterbox and handle, it is best to remove them before painting to make sure you aren't left with any white bits! If you are removing the handle, ensure you start painting as early as possible so you have time to do your first coat, let it dry completely, do your second coat and then fit your new handle. This way, you won't be stranded without a door handle overnight! It's really important not to rush the drying process otherwise you won't get the effect you're hoping for.
So, at this point you will have either removed your metal fixtures and taped up the glass, or taped everything up with low tack masking tape. Some people prefer not to paint the door frame, which is fine, however the effect you get when the frame is also painted is lovely. If you aren't painting the frame, cover the area closest to the door with tape in order to protect it from any rogue paint. Also, it is common for people to also paint the inside of their door, so if you want to, repeat all of the steps on the inside. Laydown plenty of newspaper to protect your floor and your door is now ready to paint!
Painting The Door
When it comes to starting your painting, make sure you are ready to do the entire door in one go. You could always come back to the frame after a short break, however like I said earlier, the paint dries extremely quickly and you don't want to be left with a bobbly effect when you try to blend a dried section with an unfinished section. This might sound daunting, but just prepare to do it in one go and you'll be fine!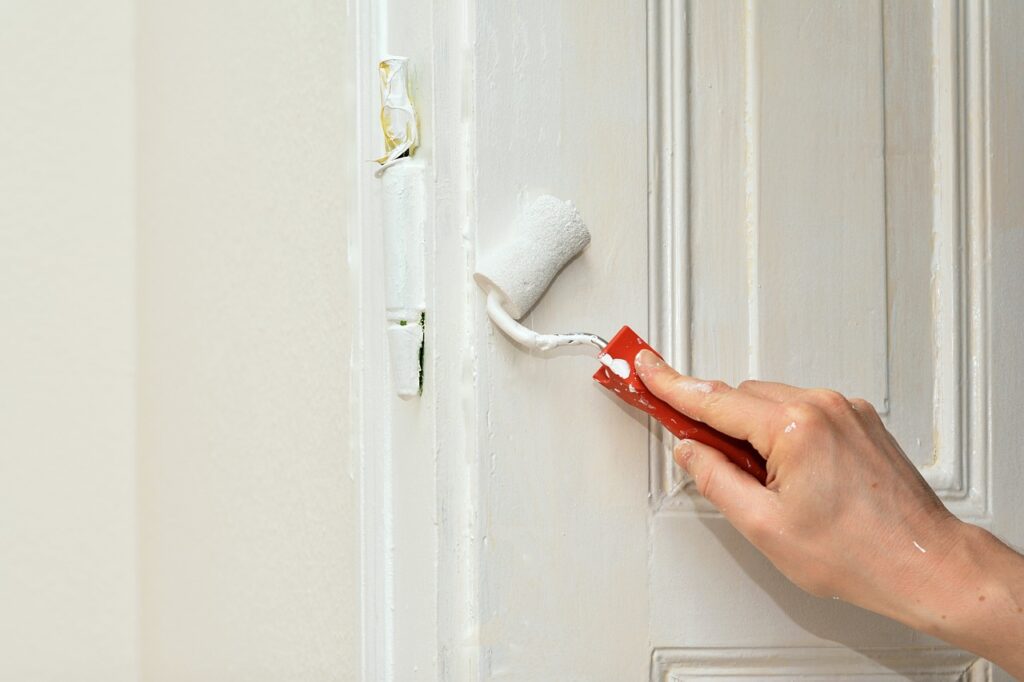 Start at the top of the door, using your smaller brush to do any fiddly bits and the larger brush for open sections. Continue this pattern and work from the top to the bottom, finishing one bit before moving down. Only use as much paint as you need, as applying lots of paint will create an uneven and bobbly effect. Be prepared for the paint on your door to look uneven and sparse after the first coat. This acts as a priming coat so don't worry, as it will all come together when you apply the second coat after the first has been applied properly.
Leave your paint to dry according to the instructions on the tin and follow the same procedure to do your second coat. If your paint does go bobbly or lumpy at any point, it's likely it hasn't been left to dry for long enough. Whilst it's tempting to get rid of the uncomfortable in between stage that occurs after the first coat, be patient and the results will be much better. If you already have a bobbled or lumpy effect, don't worry. Leave the door to dry completely, gently sand it all over to remove any uneven textures, wipe it down to remove any dust and repaint it.
Styling Your New Space
Now you have your brand new door, it is time to style it! If you've opted for a country-style sage green door, try framing the front of your house with two tall plants in wicker baskets either side. You can also get fake door wreaths which will last for years, so you could buy one for Spring, Summer, Autumn and Winter and always have a nice seasonal door!
For those of you who went bold with a black door, why not make your hallway equally as chic with a luxury coffee table and a decadent runner. The accessories, both inside and outside, should compliment your beautiful new door!
Summary
So, there you have it! A simple guide to transforming your home. When you buy a home that has been lived in before through an estate agent or residential property auction, unfortunately you are likely to find features that aren't quite to your taste. Yet, I hope this article proves that it can be simple to make changes without spending much money at all.
For the entire project (brushes and cleaning tools included) you'll probably be looking at spending around £40, which is phenomenal compared to potentially having to spend £1000 on a new door and having it fitted. If you're not quite ready for that financial investment, have a go at painting it first!