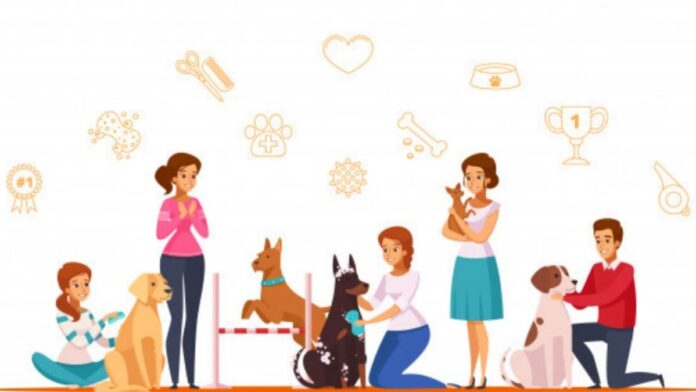 Earlier, it is believed that technology is a boon for humans only. But with the passage of time, experts observed it is a power that simplifies everything. It finds a solution for everything from creating a nuclear weapon to grooming a human or animal.
We all are grateful to technology and it's our responsibility also to make wise use of technology.
Here in this write-up, we will see how technology offers a hand in assisting animals or pets as well. With smart software that is specifically designed for pet grooming, we can look after the proper grooming of our pet dogs. Along with countless benefits software also gets sync with pet owners' mobile phones to manage the number of calories intake by your dogs.
This write-up aims to share the latest pet grooming software and pet grooming tips with our readers. The correct software will not only grow your pet grooming business but shower more customers and revenue to you as well. Using the right software even promotes your brand name and image in the market.
Be wise while choosing the software and pamper your super cute dogs with the right dog grooming software.
Let's move ahead with what are the key features of the right software and what are the top grooming software mainly used by many industries.
Key features that must be present in a software chosen by you
Scheduling appointments
The best grooming software should include a scheduling feature that can manage convenient appointments for you.
Manage client records
Client record is the core feature that keeps every bit of information about your clients. Saving data of your clients manually is quite challenging but with smart solutions, you can manage every single history of your pets. This ultimately helps in grooming pets in a skillful manner.
Mobile apps
The most essential feature that must be present in your software. Use software that can be accessed on mobile phones. Because somewhere mobiles have reduced the use of desktops and moreover mobiles are affordable and carried by everybody.
Security Cameras
It's the best feature in the pet industry that frees up pet owners from any stress related to their pets. Pet owners are always grateful for this feature. Security and grooming room cameras give a sense of security to owners whether their pets are safe while they are away from them.
Reminder set up
Reminders play a major role in reminding your customers regarding appointments in their busy-going schedules. Right software assists you in the quick sending of reminders via SMS, email, or text reminders.
Top software mainly used by the pet grooming industry
Salonist is a well-known software for pet grooming along with having a salon and spa business. A specialized tool with which you can manage your pet grooming efficiently. It saves an ample amount of time, money, and resources for you that's why many businesses approach Salonist to simplify their grooming tasks.
This software program helps you to keep a record of your sales, client records, and other important information. The POS replaces your traditional paper-filling tasks. It flexibly manages your schedules and appointments.
Do you want to grow your dog grooming business? Skip the paper forms and schedules, physical payments, and a lack of automated reminders. Those cost you time and money.
You can simplify your Operations and Marketing, with an all-in-one system. Easy Busy Pets is for dog and cat grooming salons and mobile pet grooming. Whether you're a staff of one or a team, our cloud-based software makes it easy for you to manage your business. Easy to use, there's no technical expertise required!
Pawfinity
Pawfinity is the leading pet grooming software with the highest rating. It is specifically designed for pet groomers, daycare service businesses, and kennels to assist them in their regular business operations. Along with business operators, it improves the overall experience of its customers as well. With the help of Pawfinity software, clients are saving the number of hours. It smoothen your work by converting time-consuming tasks in a few minutes only.
Kennel connection
Experience a better pet care business with Kennel Connection. It is the best software for pet care management. It comes with simple programming to make every single task of your business easy and flexible.
From pet caring to managing payments to keeping track of all tasks, It simplifies every manual dealing while saving plenty of time for you.
MoeGo
MoeGo is a cloud-based software that serves pet groomers and aims to convert their difficult crucial dealings into an easy way. It is available on all major computer platforms be it iOS, Android, or Desktop App.
It is a solution that has the capability to bring easiness to your day-to-day pet grooming activities. Optimize your pet grooming dealings with MoeGo because MoeGo believes software features won't differentiate different players, but software service does.
BizBark
BizBark software is the best solution for mobile pet groomers. It is also good for groomers with a salon business. It comes with an amazing feature with which you can access your pet history as well as its diet history and medical history. The pet history lets you know what preferences should be given to the pets while offering a grooming section to them.
It assists business owners by assisting them in scheduling appointments, managing payments, and implementing business strategies like locating local pet owners and businesses.
Sappsuma
Sappsuma is a versatile solution for mobile pet groomers. It proves to be a helping hand in the pet grooming business. This software comprises social media marketing tools that take the whole charge of marketing your business. Another appealing feature is the loyalty program. Rewarding customers with loyalty points shower more customers and revenue to your business door. Hence, offering your customers exciting loyalty points ultimately reflects positive variations in your business growth
Savvy Pet Spa
It is very simple and easy-to-use software. Best for pet groomers all across the globe. It promises to improve the efficiency of your business. With savvy pet spas, manage more time and run a more profitable business for you.
The software simplifies the online booking process for you by managing 24/7 online bookings. And with analytical reports, you can learn more about your customers and their preferences.
Conclusion
If you are making your mind to develop your grooming business with software then It's equally important to go ahead with the right one also. Above in this blog, we have cited the top software for the pet grooming business. Hopefully, it will work for you.
We suggest you opt for the right software because handling all the business operations on your own is no more an easy task. Manual handling is extremely time-consuming. But with the best software, you can bring changes and massive improvements to your business dealings. Add more success and money to your business by finding remarkable pet grooming solutions.
Do share your valuable comments on the same with us in the below comment sections. It will let us know whether our writeups are serving our readers rightly or not.
Thank you for your time!