WordPress has a new announcement of release of Gutenberg on January 2020. Let's explore about the WordPress new project.
What is Gutenberg 7.2 & 7.3
Gutenberg 7.2, the first Gutenberg release on 8th of January 2020 and is included over 180 PRs from more than 56 contributors. There is a new feature include a new block, adding links to Media & Text block images and accessibility enhancements and more. It also included some more additional enhancements, fixes, new APIs, documentation, and more.
An Overview of WordPress Gutenberg Editor
The new theme of Gutenberg Editor there is a quite similarity between the previous WordPress Classic Editor. In new theme of Gutenberg, you can insert images, rearrange the style of multimedia contents using the block structure instead of custom code.

How to Use Gutenberg
"The Gutenberg editor has some great assets that could genuinely help people to write better texts."
Gutenberg Editor has various areas to explore new blocks. Let's learn about these new blocks one by one.
Use the first block to add new text, paragraph, image, gallery, heading, quotes etc. by clicking the + button.
In the settings are you can use the feature of inserting the feature image, tags and categories which is almost similar to the Classic Editor.
If you want to use specific block features of colors and styles is available in the same settings section.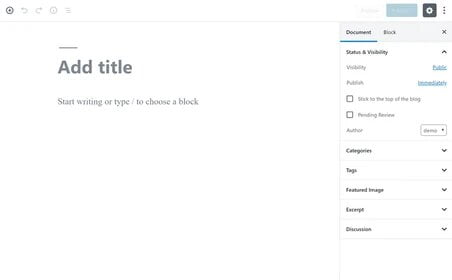 Adding A Multiple Button in a Row
As previously said a user can easily use the blocks like cover, heading, paragraph, gallery only by using a single button without some custom code work.
The individual button blocks changes everything. The blocks allow users to add multiple number of individual blocks in a row.
Image Size Selector for Gutenberg Gallery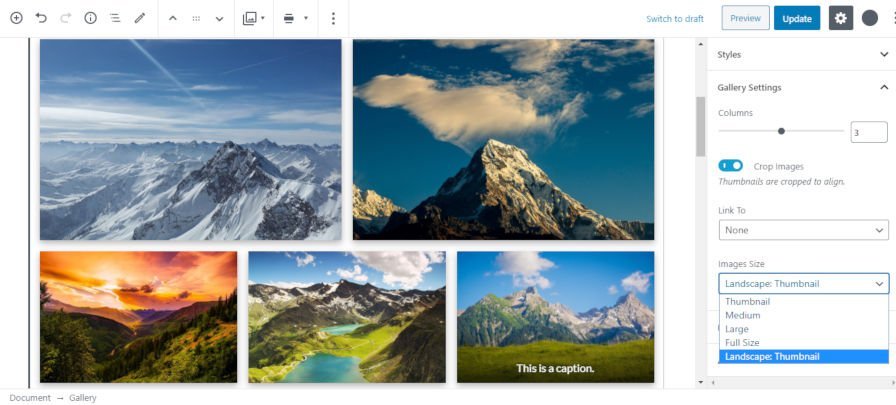 There is a new option added in Gutenberg editor is select the Image Size that means you can select the sizes of images by the option given in the new feature. Previously the option was not included in the galleries. This option solves all the major issues while selecting an image for your blog. It allows users to select a particular size of image in galleries with multiple image options.