The G Suite Team is hosting a webinar series designed to help you make the most of Google Meet to work remotely with your teams and customers.
The best thing about Google's Hangouts Meet is that it now supports up to 100 participants at once. If you wish to manage G Suite account for your work and also want to learn how to use and the best practices to empower your team members to work remotely just like you work in your office with your team, G Suite now make this possible through the new feature Google Meet. Now you can join your video meeting, schedule the meeting, run webinars, give your presentation and so on.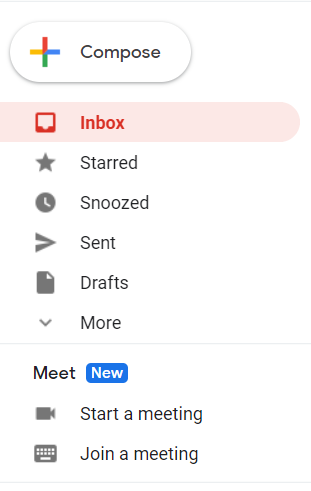 Extending availability of Google Meet advanced features free through September 30, 2020
"Last month, we made our advanced Google Meet video-conferencing capabilities available at no cost to all G Suite Basic, Business, Education, and Nonprofit customers. We're extending that availability to September 30, 2020, to ensure businesses, organizations, and educators continue their work during this crisis". – G Suite team
Before you start your first video call on Google Meet, let's start with:
How to Start a Video Call
Open the Gmail.
Click "Start a meeting" Video call. And Your meetings open in a new window.
Before you join in the meeting.
At the bottom level, you can turn on or off your camera and microphone.
On the right side, you can find the meeting code and meeting details.
To enter call, click Join now.
A window will then appear with your meeting details. Choose an option to add other people.
To share in the meeting code.
Click the Copy joining info.
Then, share in the meeting code and link with someone.
To invite the people by email.
Click the Add people.
Next, enter the names or email addresses.
Then, click the Send Invite.
To invite the people by phone.
Click the Add people.
Next, click the Call.
Then, enter a phone number.
Once you're done, click End Call icon.
How to Join a Video Call
When you start a meeting, a new window will open with unique meet.google.com URL.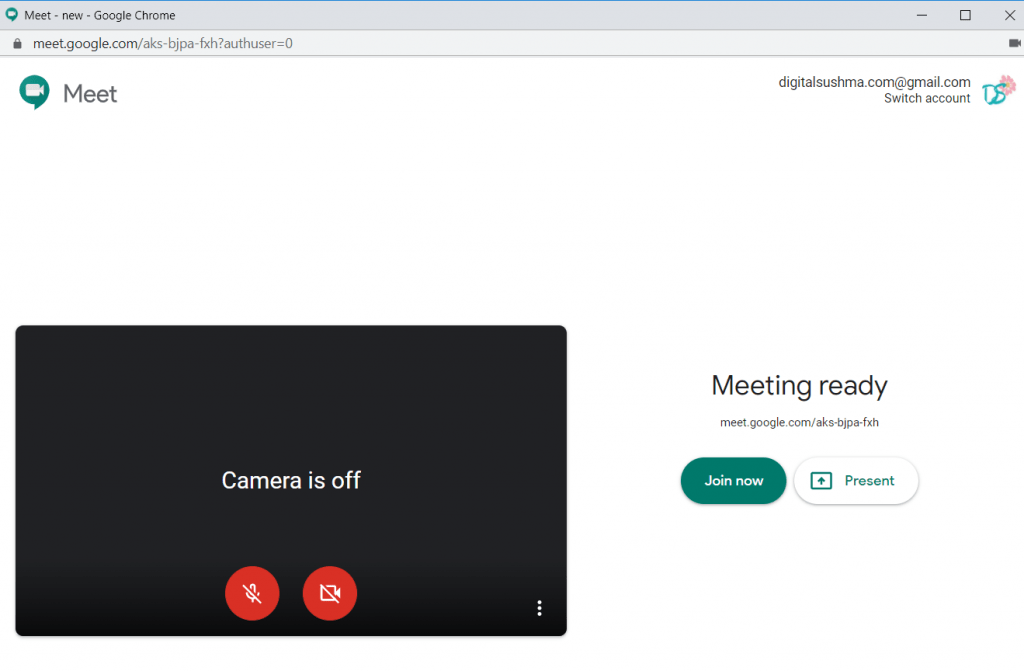 Hit the join now button to start your meeting by entering your meeting code which will be provided by the organizer or you can also use a meeting nickname to quickly get everyone into an ad hoc meeting. Simply choose a nickname and share it with anyone inside your domain, and type it into "Join a meeting" to get everyone in your meeting.
You can also share your screen with your team with the help of "Present" button.
Once you start the meeting, you can invite more people to join.
This feature is currently available in Gmail for web.
Getting started
For Admins: If you are working remotely or doing work from home & haven't started yet then, enable the Google Meet video calling feature for your organization and start your online meeting. You can then turn on live streaming and recording through your admin account.
Sign in for Admin Account
Open a web browser, go to admin.google.com.
Then Click Add account.
Starting from the sign-in page, enter the email address and password for your admin account (it does not end in @gmail.com).
Forgot your password? Reset your Admin Password
If you forgot your password then simply
Open the sign in page and enter the username to sign in to your administrator account.
Click Next.
Forgot your Username?
If you forgot your username, hit "Forgot email" option. Then follow the instructions to recover your username using your recovery email address or phone number.
Now, what next, if you see a list of Google Accounts on the sign-in page, be sure to choose your admin account.

End users: There is no end user setting for Google Meet feature.