The 502 Bad Gateway errors indicate that the server got an incorrect answer from an incoming server. When you access a website, your browser requests a web server. The web server receives and processes the request before returning the required resources with an HTTP header and HTTP status code. Unless something goes wrong, an HTTP status code is rarely noticed. It is essentially the server's approach of informing you that something has gone wrong, along with the code for diagnosing it.
Also Read: How To Get your Website on Google With Few Easy Steps?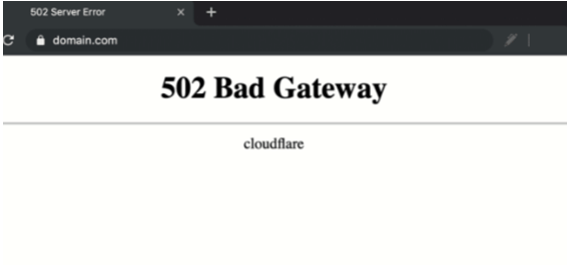 How to fix the annoying 502 Bad Gateway errors?
Getting rid of 502 server errors can be a nerve-wracking experience. However, users may take many critical measures to try to resolve a 502 Bad Gateway problem.
Refreshing the browser a few times may be the quickest way to resolve the problem of error 502, if not immediately, then within a few minutes. This is due to the possibility that the issue was caused by a temporarily overloaded server, which might have resolved it.
Clearing your browser cache is one of the easiest but most efficient ways to resolve issues like this, and it is always a good place to start. You must visit the history section of the web browser you are using and select the option to remove browsing data.
While we do not encourage deactivating your firewall, doing so temporarily may be the best method to see if it interferes with your attempts to contact a certain site. Some service providers, for example, provide DDoS protection or complete proxy services with additional firewalls. You should be able to disable your firewall using your security provider's admin panel.
If checking with monitoring sites does not work, you may always use online services like Is it down for everyone or just me? Alternatively, a Down detector. These monitor the internet for outages and let users report any issues they may be having. If it is a problem that affects more than just you, chances are others have reported it, and the more individuals who report difficulties, the more probable it is a long-term problem.
Several online virtual private networks (VPNs) available may redirect your connection before you reach the site. This means you will be able to determine whether any difficulties with your ISP have arisen, such as when ISPs ban access to specific websites for whatever reason.
If the issue persists, an additional study may be required to identify a solution. Examining the web server logs at the time of the problem can be a good place to start. If you are the website's owner, you may verify that your FQDN (fully qualified domain name) appropriately resolves. You may also use the ping test or trace route to see if a server is accessible.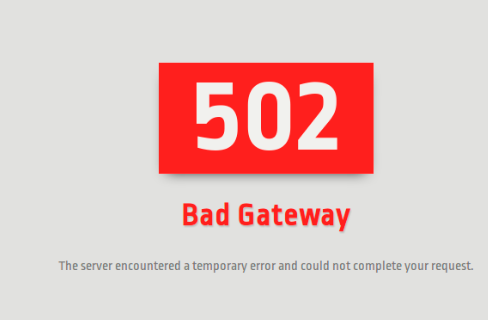 Conclusion
When your website receives a 502 Bad Gateway Error, it might feel like you are solving a puzzle. You have no idea what occurred or why it happened; all you know is that something is wrong, and you need to solve it.