If you like dark mode and use Google Docs, Sheets, or Slides, you will be happy to know that Google has recently pushed out a new feature that adds dark theme compatibility to its Docs, Sheets, and Slides applications. Google docs dark theme not only saves the energy on your device but also makes it simple for the eyes to keep your eyes unpleasant when you stare at the monitor. Indeed, with Google docs dark mode, you can reduce the stresses of long working nights. Thus, you may learn how to enable Google docs dark mode or Google docs night mode; you can follow this article to get an idea.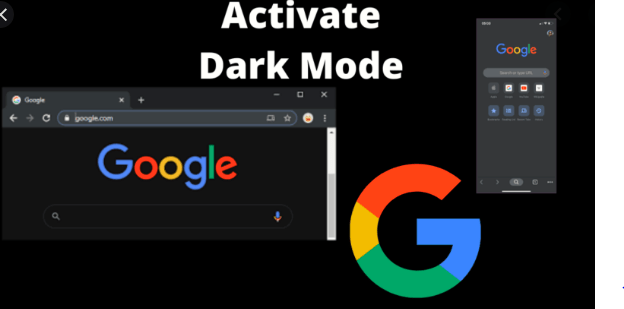 Steps to how to enable Google Docs dark mode
You can instantly switch between bright and dark theme for Google Docs app for Android and iPhone. Google Docs would have it enabled by default if you enabled system-wide dark mode on Android or iPhone. However, here is what you need to do if you want dark mode in Google Docs.
Also Read: How To Get your Website on Google With Few Easy Steps?
Simply follow the steps below:
If you have not already done it, go to the App Store and download Google Docs, Slides, and Sheets on your iOS device.
Before you access the Google applications, you must first enable Smart Invert on your iOS device. To do so, navigate to Settings > Accessibility > Display & Text Size > Smart Invert.
When you exit Settings and open any of your favourite Google applications, you will see that the app now has a darker look.
You can preview your papers in dark mode on Google Docs, Slides, and Sheets by doing so; however, there are colours and objects in iOS that do not play well after you quit the app. Because Smart Invert is not a great dark mode solution, this is the case. You may always turn off Smart Invert once you have finished using the Google applications in that instance. However, we recognize that turning on/off Smart Invert might be a time-consuming operation, so follow these steps to do things easily.
On your Android phones, you can manually turn on the dark modes. Go to Settings > Themes > Dark, Light or Systems default ET Voila! You can preview the documents in dark mode.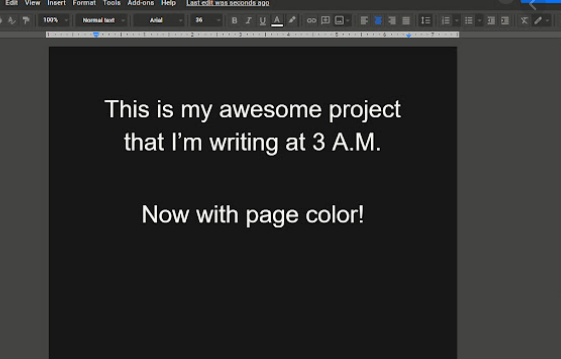 Thus, by following the steps given above, you can enable Google docs dark theme in an easy-peasy manner.
Conclusion
Google Docs has a light theme by default in most circumstances, but there is a simple method to set dark mode on Android, iPhone, iPad, and even Google Chrome while working on your PC. While we will concentrate on Google Docs dark mode or night mode for google docs, you should be aware that the methods are the same for Google Sheets and Google Slides.