Peer-to-Peer payment apps have made money transfers easy. However, installing a peer-to-peer payment app or a P2P payment app is a cakewalk. First, you will need an active bank account for the same. Next, you will need to download the P2P app of your choice then link the P2P account with your bank account. Finally, you may need to log in or sign up in the P2P payment app. The money transfer process will begin once you select the participant and click on the send button. Depending on the P2P app you choose, the money transfer speed can vary. Ideally, the payment transfer process takes few seconds to three days. In this write up we will discuss about the top downloaded P2P apps of this year.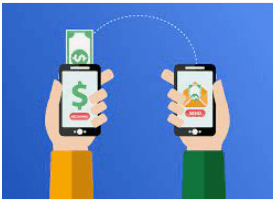 Peer-to-Peer Payment Apps of 2023
Venmo:
This is one of the most downloaded and popular p2p payment app. This application works on your mobile and allows you to pay and request money from your friends. Check out the venmo reviews on the popular website to know how this app makes the money transfer process so easy. This app is excellent for people who love cashless transactions. From splitting your lunch bill to your room rent, you can do everything with the help of this app. This app also allows you to make purchases with authorized merchants. Before using this app you will need to set up your funding source, you can use your venom balance, credit or debit card or US bank account.
Zelle:
This is an excellent app for instant receipt of money. This is undeniably the best P2P payment app. With Zelle, you can easily send money to friends and family. You will need an email address or US phone number to send money. Choose the amount to send to your friend or family ET Voila the money transfer will occur in seconds.
Google Pay:
Google pay is a popular peer-to-peer money transfer app. The best part of the app is that it syncs with Gmail and can retrieve information quickly. With this app, you can send and receive money in minutes. This app also allows you to pay your bills or do direct bank-to-bank transfers 24/7. This secure UPI payment app is commonly used by most of people in India.
Phone Pe:
The Indian digital payment and financial service company works as an excellent P2P payment app that allows you to instantly send and receive money. With this app, making utility payments or paying in shops and purchasing items becomes a cakewalk. This app works on the unified payment interface and gives you a plethora of benefits. This app also allows you to check your bank balance 24/7. You will need to feed in your bank details to create a UPI id for using this app. This app also works for POS payments or wallet top-ups. The multi-language interface in this app makes it a hot favorite to many users who use it for various transactions in India.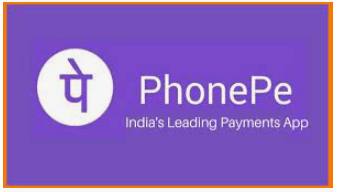 PayPal:
PayPal is an excellent P2P payment app that has More than 375 million active account holders. This app secures your transactions and helps with fraud prevention. Other exciting features of this app are Barcode scanning, online invoicing and Inventory tracking. With PayPal you can have peace of mind with your transactions.
Facebook Pay:
This seamless and secure P2P payment app allows you to send money to people on the apps you use, including Facebook, messenger, Instagram or portal. For transferring money, you need to open the conversation, add your card to the message. For setting up your account for the first time, you may be required to add your debit card. The transfer process happens in one to three business days.
Conclusion:
Thus, install the above peer-to-peer payment apps on your phone and enjoy a money transfer process.