People think that fin comes only from vacation, childhood, and food but sometimes work can be fun too. This may sound absurd, but indeed, there are many ways in which you can make work to be fun. Indeed work should be fun instead of an obligation. When that happens, productivity can be improved, job satisfaction can be improved, retention can be increased, and there can be more motivation amongst employees to take charge. In this write up we will talk about some ways in which you can make work fun:
Ways to Make Work Fun:
Following Your Passion:
Doing a job you like the most can make work fun for you. Hence follow your passion, and you will be paid for what you like doing the most.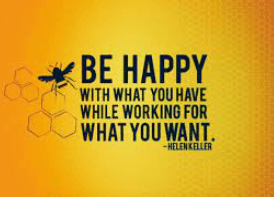 Dress for Happiness:
Dressing well at work boosts positivity. Thus, you must wear something that makes you feel happy, Go for your favorite color, and choose comfortable attire at your workplace.
Month Team Get-Together:
Planning for lunch and dinner get-togethers can be fun and can help employees gel with each other. You can also have happy hours, ice cream socials amongst your teams. These get-togethers improved the relationship between employees, and thus these get together are always fun.
Start Every Meeting with a Little Fun:
If you are wondering how to make work fun you can try to reduce the monotonicity of meetings. You can start every meeting by cracking a joke, or you can even encourage team members to indulge in 5-minute gaming activities before the start of the meeting.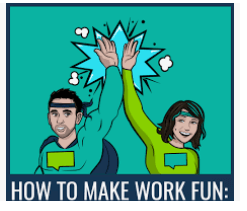 Daily Brain Teasers:
Daily brain teasers can be fun as they can kick start curiosity and help employees with a pleasant coffee-like buzz. You can brainstorm fun questions or post different questions on whiteboard or stack channels etc.
Initiate Fun Activities at Work and Promote Wellness Activities:
Fun activities at work can boost positivity and make your employees more energetic. However, it would help if you also were concerned about the wellness of employees. For example, initiate health camps, yoga sessions, etc., to promote the wellness of the employees.
Rewards and Recognition:
Rewards can be encouraging and take some time to reward employees when they perform well at the workplace publicly. A simple appreciation email or a thank you note can sometimes do wonders and encourage employees to perform well. Rewards can come from fellow employees as well. Supervisors should practice the culture of distributing thank you notes that other fellow employees can present to each other. Appreciations can also come in the form of treats. Everyone loves to eat, and hence do not shy away from ordering food at the office for your colleagues as a token of appreciation or a job well done.
Celebrate Employee Birthday and Milestones:
Celebrating an employee's birthday can make the workplace fun. Take these opportunities to make the moment special for the employees. 
Do not Use Sarcasm or Condensing Language at the Workplace:
Sarcasm can increase negativity. It would help if you remembered that every employee craves a workplace where he will be respected. Thus you must avoid the usage of demeaning language in the workplace. You must also avoid cracking jokes that can impact someone's race, ethnicity, or culture, as some employees may find it offensive. Respect for the individual must be followed without fail. 
Encourage Hobbies at Work:
Hobbies can be fun, and thus you must encourage hobbies at work to boost positivity; organizing competitions like drawing competitions, photography competitions, etc., can be a great idea.
Conclusion:
Thus follow the above ideas to make work fun for yourselves and for other employees.