Taking initiative at work comes with a lot of benefits. Most organizations lookout for employees who can think on their feet and take action without waiting for someone's instruction. If you have a work behaviour classified by self-starting nature, you can easily attain success at the workplace.
If you are still wondering why is initiative important or how taking initiative can help you, then read the complete write up to gain some knowledge about the same:
Advantages of Taking Initiative at Work: 
Taking initiative in the workplace can establish yourself as a valuable member of the organization or as a key asset and can help you get noticed so that you can get successful easily. 
By taking initiatives in the workplace, you can demonstrate self-confidence and prevent obstacles from arising. By proactively foreseeing problems, you can help in organizational improvements.
By taking the initiative in the workplace, you can make things happen in the workplace and easily get ahead of the competition.
Taking more initiatives show you are passionate and hard-working shows your willingness to improve your professional or personal life.
The obvious question that must be popping up in your mind is how to take initiates at work? Well, scroll down below to find an answer:
Know your co-workers:
You must spend a considerable amount of time in gaining knowledge about your co-workers. The more you know about your teammates, the easier it will help them proactively. Once you help people around in the office and show an empathetic attitude, you can easily be a favourite of others.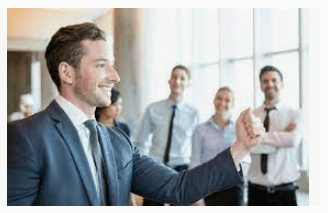 Problem-solving skills:
Inculcate some problem-solving skills that can help you take initiative at your workplace. You must ask for extra assignments from your supervisors and solve the problems yourself without taking them to your manager. Once you know the art of solving problems proactively without being asked, you will make a strong impression on upper management, which will help you succeed easily.
Ask more questions:
Asking questions respectfully show your interest and curiosity for a particular subject and it will help you get noticed easily.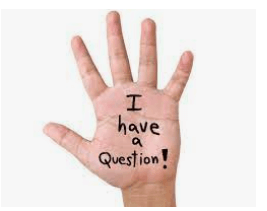 Be clear about your goals:
Researches show that people with a long-term career plan are more likely to take initiatives. Hence you must be clear about your long-term goals. Once you know about your organization's goals and purpose, you can easily find out what you must achieve in the first place. Once you know the destination, you can find out about the best route for reaching your destination.
Be confident:
It takes courage to show initiative, especially if you fear that people may disagree with your actions and suggestions. Thus you can try and build self-confidence that will help you in the process.
Spot opportunities:
You should proactively search for potential opportunities and the scopes of improvement. You can search for bottlenecks and what is irritating to your members of the organization.
Try to have good communication skills and decision-making techniques:
Having good communication skills will help you efficiently communicate your thoughts, and it will help you take more initiatives. Good decision-making skills will also help you to be proactive and take initiatives at your workplace.
Conclusion
Thus follow the above tips and take more initiatives at your workplace and get one step closer to success.