Creating a new business or a start-up is no cake-walk and may require you to work your fingers to the bone. Just having a good investment is not sufficient, but other factors will determine your success.
In this article, we have listed down some of the secrets to entrepreneurial success.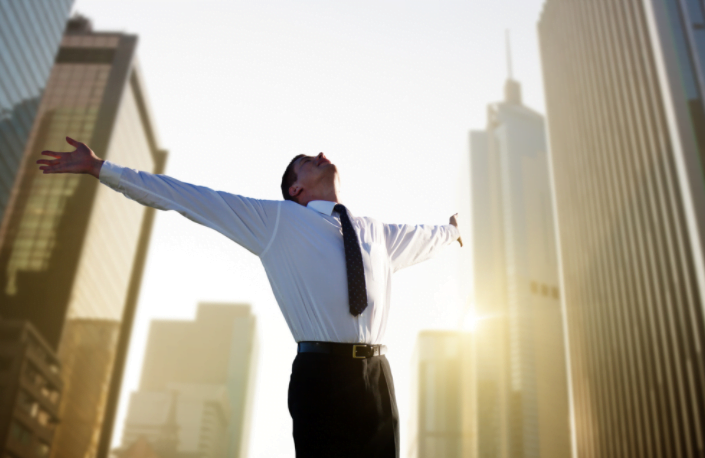 If you are wondering how to get success in business, then scroll down to know more

:
What are the secret of a successful entrepreneur?
Get the right people in your team:
This is an essential factor for entrepreneurial success. Having the right people in your group will enhance the quality of work and also will bring in new ideas for your business growth. While interviewing the candidate, you must check his skills properly before you have them in your team. You may consider giving them some real-life scenarios during the interview to test their problem-solving skills. Another critical factor is the strength of your sales and marketing team. When you are hiring people for your sales and marketing team take more precautions as they will represent the brand image of your company in future. It would help if you aimed to have a team who is self-driven and will help you attain the number 1 position in that place or area or all over the city.
Avoid Procrastination:
This is an essential factor of successful entrepreneurship. You must aim for completing the tasks on time and do not dilly-dally with any issues at hand. Doing the right things at the right time can work wonders and help you get success quickly. Timely completion of work will help you to meet deadlines so that you can impress your end clients.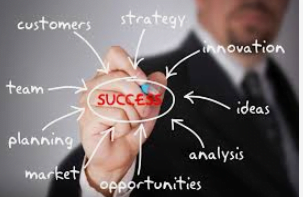 Trust your Insects:
Sometimes, your gut instincts will give you better results than your spreadsheets. So if you get a gut instinct that your client is unhappy, don't leave any stones unturned to offer them better services.
Focus on Branding:
Branding is one of the secret to success business. Right advertising strategies can be employed by entrepreneurs to promote branding. Before commencing the branding process, you should have a good understanding of your target demographics. If required, you may need to tweak your business strategies to suit your needs or requirements.
Focus on SEO and Affiliate Marketing:
SEO and affiliate marketing aids you to augment website traffic. Search Engine Optimization will help you improve your position in the Google rankings. It would help if you focused on SEO keywords that will enhance your visibility in the search engines.
Hard and Smart Work:
Alright, now this is going to be interesting. As an entrepreneur, you need to have the right balance between hard and smart work. This is one of the best business secrets of the top five successful entrepreneurs in India. It would help if you found out ways of finishing a task in the most effective way. Remember, your clients are concerned about the results. How you get the result is not so relevant to your clients. Hence it would help if you were on the tip of your toes to meet up with the changing demands of the customers. It would be helpful if you gain more knowledge about your competitors and offer your clients the solution that your competitors are not offering. Once you do this right, you will hit the jackpot, and your clients will be keen to invest in your product and services.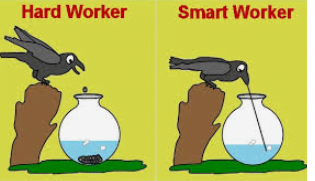 Focus on Email Marketing:
Your emails can get you valuable traffic. As popularly believed content is the king, and hence you must focus on the email content properly to be successful in business. You can also do relationship building with your clients through emails. It can be a great idea to generate auto mailers like welcome emails. You can send them product updates or newsletters from time to time. This will increase their engagement, and your clients will be interested in your product and services for long.
Get a Dazzling Design for your Website:
Do you know that clients hate poorly designed websites. You will chase your clients' away with a messy and cluttered website. Most of the clients prefer visiting your web page even before they interact with you. So if your prospective client walks out even before you had your sales meeting with them, then blame it on your poorly designed website. If you are an entrepreneur, then you can consider taking the services from a professional to create an amazingly designed website that can control a lot of eyeballs. With the effective use of visuals, fonts, colours and contents, you can attract millions of visitors so that you can turn your website into a money-making machine.
Consider Utilizing Social Media Marketing:
Social media is a powerful tool, and social media marketing is far more effective than traditional marketing techniques. When you are running your own business, you can consider utilizing social media marketing to have a better ROI. Through social media, you can also know about the likes and preferences of your prospective clients so that you can curate the solutions accordingly. You can also use analytics in social media to gather more information about your clients. For instance, you can check during what time of the day your client remains more active or what do they usually prefer to buy etic. This information's will be relevant to design your marketing strategies. Hence if you want to get success as an entrepreneur, then you need to utilize social media to the fullest extent.

Be Empathetic:
You should be empathetic to your employees. Just being bossy will not help you to get success. Instead, it would help if you made your employees a part of your success and failures. When you are in problems, you can make them an apart of your problem too. In this way, they will be more interested for the welfare of your company. This is one of the most effective entrepreneurship secrets. Make sure to have frequent rewards and recognition for your employees. Also, you can consider displaying the important information in the dashboard so that your employees will know the current status. You can display the monthly sales figures, targets etc. in the dashboard so that the employees can have more vicinity of the performance.
Use Powerful Analytical Tools:
Analytics determine the success of any company. Unless you have the facts and figures right, you can't be successful as an entrepreneur, instead of relying on the manual efforts for getting the reports done. You can consider utilizing the analytical tools for a more accurate result.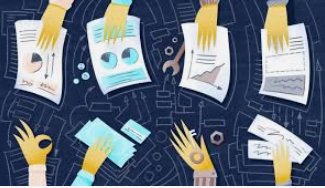 Getting success as an entrepreneur is like cooking a dish on the stove. A dish cannot be tasty unless you have all the ingredients in the appropriate quantity. Similarly, once you have incorporated all the above –mentioned factors, then you can taste the sweet success.