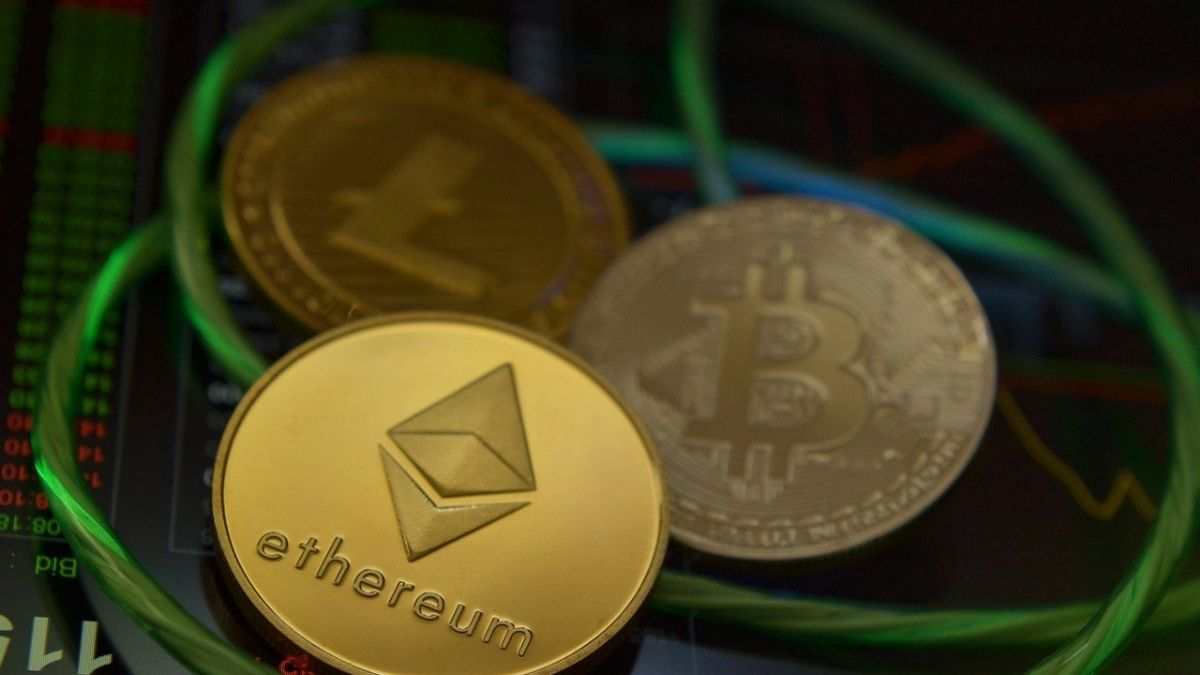 Ethereum's co-founder Vitalik Buterin, on Wednesday donated Ethereum and a meme digital currency called Shiba Inu coin, which has been named after the dog breed worth $1 billion in one of the largest-ever individual philanthropy efforts.
Vitalik Buterin donated 500 ETH and over 50 trillion SHIB (Shiba Inu), a crypto meme coin, worth around $1.14 billion at the time of transaction, to the India COVID-Crypto Relief Fund founded by Sandeep Nailwal, an Indian tech entrepreneur. The Crypto transaction sparked panic among some investors, contributing to over 35% drop in SHIB's price in the past 24 hours.

Recently, India has received huge donations in the form of cryptocurrencies like ETH, DOGE, BTC etc. The entire figure amounts to about six million dollars in to 10 different types of cryptocurrencies. However, the reality remains that cryptocurrencies don't work in India since they have still not been legalized in this country.
It is said that they have tied up with FV Bank International to carry out the fund transfer, "From there, the entity can transfer the cryptocurrency to a US-based bank account and convert it into fiat (tangible) currency.". Source: India Today
Vitalik donated the meme coins to Indian Crypto Relief Fund founded by Sandeep Nailwal were actually sent to him without his approval by the creators of SHIB, who suddenly declared that they had transferred half all SHIB in circulation to Buterin and they claimed that it was transferred to legitimize the token and protect the circulation. But In actuality, this was likely more of an advertising stunt.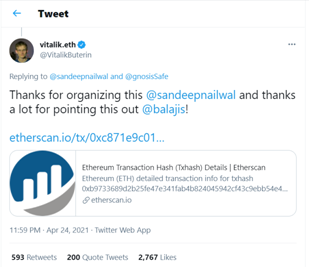 SHIB was named after the Shiba Inu (a breed of hunting dog from Japan), and Dogelon Mars (ELON), another meme currency named after the capital city of Mars, were donated on Wednesday by Vitalik Buterin, these are alternative cryptocurrencies that have exploded in fame in recent months. SHIB (Shiba Inu ) and Dogecoins are joke coins and they aren't backed by serious investors behind them.
SHIB has effectively courted retail investors in China and other markets following the recent outpourings in the Dogecoin crypto. They have also garnered billions (USD) worth of investment recently before Wednesday's crash.
Sandeep Nailwal, who put together the Indian relief fund and co-founded crypto organization Polygon, said in a tweet that he won't do anything that hurts "any community especially the retail community involved with SHIB." Source: Sandeep Nailwal tweet
Other entrepreneurs have also donated including Balaji Srinivasan have donated to the Crypto Relief Fund, which maintains a log of all the donations made in 10 types of Crypto Currency.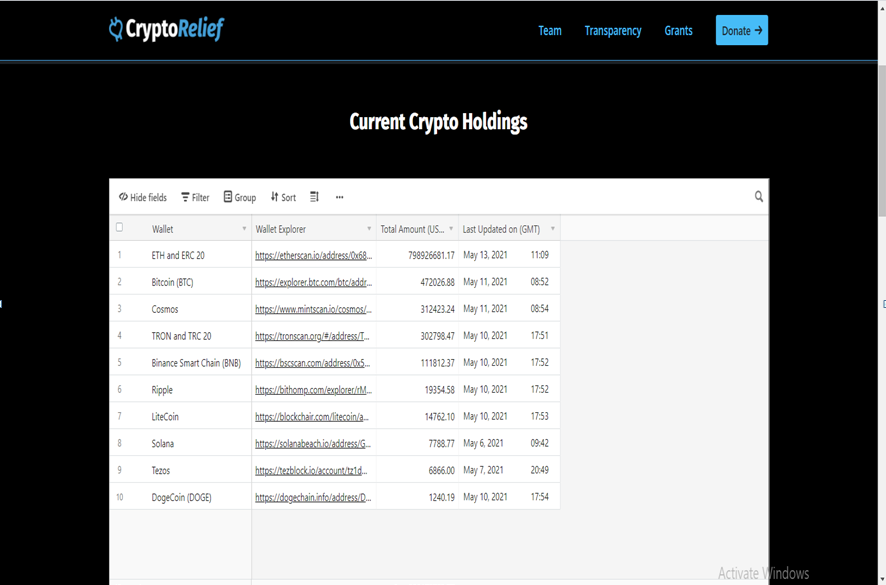 Also former Australian cricketer Brett Lee too has made donations in the form of cryptocurrencies. Brett Lee has donated Crypto worth Rs. 45 lakh to Covid crypto relief fund for helping India with the purchase of oxygen supplies for the hospitals across India.