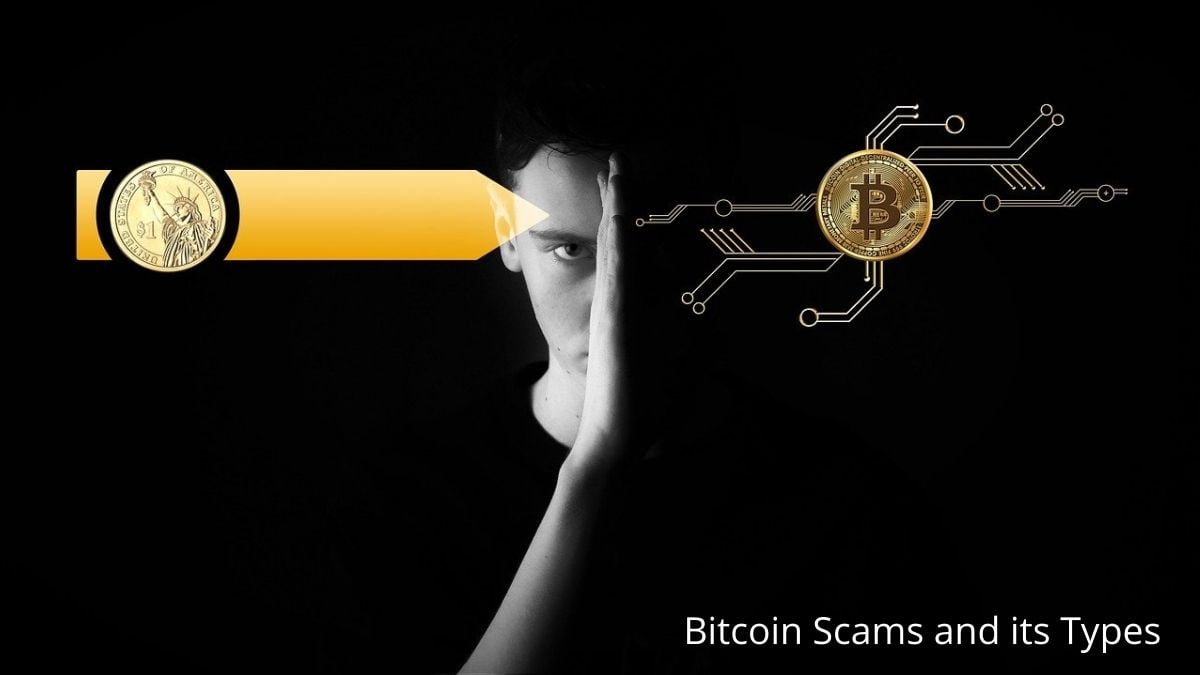 Bitcoins are digital currencies that have become highly popular, owing to the rising popularity of block chain technologies. Bitcoins are popular as it follows a decentralized system. Indeed no particular financial institution controls the same, bitcoins can be set up quickly and transactions happen fast. Also, many businesses accept bitcoins, and hence it has become so common with people. However, because users can create multiple bitcoin addresses and there is no personally identifiable information associated with them also since the bitcoins exchanges are unregulated, hence scammers can utilize bitcoins for unscrupulous use.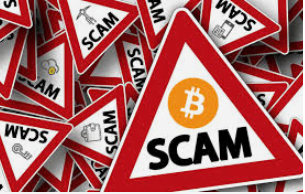 When bitcoin crashes, the inexperienced investors can see a terrible impact on their bankroll and may even end up bankrupt. If you don't know the nitty-gritty of bitcoin, then you can end up at a loss. For instance, if someone has access to the bitcoin password or the private key, he can spend the bitcoin unlocked, but what if he loses the password? Well, then he will lose access to the bitcoins as well. The scammers use the bitcoin club software to extract money for malicious purposes. There are other methods as well through which scammers can fool you and can use your confidential data for malicious purposes.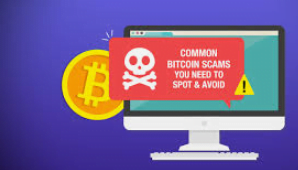 Let's have a look into the popular scams so that you can be aware:
Hardware Wallet Theft:
The users who are increasingly concerned about their safety use hardware wallets to store their private keys. However, there have been reports of hardware wallet thefts as well. Once the wallet is activated, many scammers use unscrupulous ways to drain out funds from the wallet.
Related Blog: What is the Dark Web?
Exchange Scams:
You must be aware of the fake exchanges that scammer may promise you. If someone offers you hefty discounts and unrealistic prices, then better stay away from those deals to avoid scams.
Ponzi Schemes:
In Ponzi schemes, you take money from one investor to pay off another. However, this method is commonly used by fraudsters these days to shell out money from innocent people. If you get into the Ponzi schemes with the fraudsters, you can probably never get much Return on Investments.
Read More: Marketing and Growth Hacking Strategies
MLMs:
Multilevel marketing is also a widespread scam used by fraudsters to extract funds from innocent people. You need to be aware of this scam if you are using bitcoins.
Malwares:
Malwares has been around for a long time, and hackers use malwares to sneak into your machines and steal important information. The bad news is that hackers have found a way of using malwares to get information from your Bitcoin wallet. Before you realize what's going on, you can find that your bitcoin wallet has been emptied. Hence you need to be very careful with this kind of scam.
Pump and Dump Scams:
Pump and dump scams are popular with stock market fans. Now bitcoin investors can easily fall prey to the pump and dump scams.
Cloud Mining Schemes:
Through mining, you can extract bitcoins effectively without buying or exchanging them. Hence if you utilize bitcoins, then you must be aware of the above scams. Be careful while dealing with bitcoins so that you don't end up being a bankrupt.