If you have an iPhone, the only smart watches you should consider are the different Apple Watch versions. This is simply a reality. Even while you may use smart watches from other companies with an iPhone, none of them could possibly have the same degree of integration. Hence for all these reasons, if you want to impress others, then checking out the apple watch deals may be an excellent idea.
Also Read: How to Transfer Your Data to New iPhone from an Old iPhone One
Apple Watch Series 6 Variants
In India, the Apple Watch Series 6 is available in a total of ten distinct colors, with the casing available in three different materials: aluminium, stainless steel, and titanium. Apple iwatch 6 offered additional colors this year, including Blue and Red for the aluminium variations and Gold and Graphite for the stainless steel models.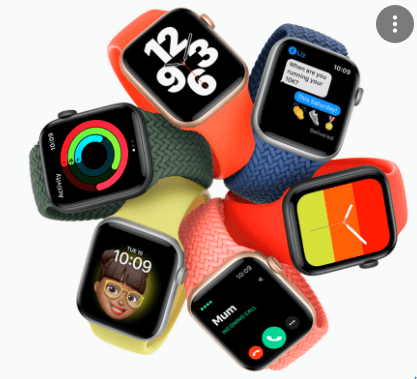 Apple Watch Series 6 Design and Features
In terms of style, the new Apple Watch Series 6 resembles the Apple Watch Series 5. We have had this curved, rectangular look since the Apple Watch Series 4, and if rumors are accurate, a major makeover is on the way next year. The Series 6 would be a significant boost for anyone who is still using their Series 3 or older Apple Watch.
The series 6 apple watch introduces Apple's brand new S6 SiP in terms of hardware. Apple claims it has been entirely rebuilt to maximize space within the watch and is up to twenty percent quicker and twenty percent more energy-efficient than last year's S5 processor. The Series 6 also has 5GHz Wi-Fi band compatibility and Apple's U1 ultra-wideband positioning chip, enabling keyless entry and ignition in compatible automobiles.
Related Blog: How to Disable Cortana Without Any Hassle?
You can now track your sleep, make a Memoji and use it as a watch face, and utilize Family Setup to set up compatible Apple Watch deals for a family member who does not have an iPhone.
The main feature here is a unique sensor that can detect the oxygen saturation of your blood, popularly known as SpO2. This statistic measures how well your circulatory and respiratory systems provide oxygenated blood to your body.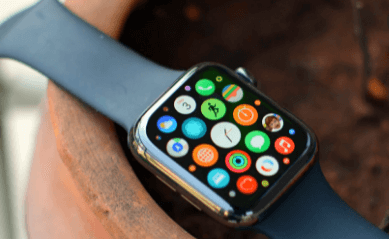 To monitor your blood oxygen saturation, the Series 6 employs technology comparable to that of a pulse oximeter, which is attached to your finger in the doctor's office. Its SpO2 sensor beams red and infrared light through your skin, onto the blood arteries in your wrist, and detects the color of your blood, which shows the quantity of oxygen present. According to experts, bright red blood is more saturated as compared to dark red blood. Changes in your body or elevation might affect your blood oxygen level.
Conclusion
The Apple Watch Series 6 arrived this year, as expected, and it has a new S6 SiP (System-in-Package) and a blood oxygen sensor, among other minor improvements. This year's update is simply another incremental improvement over the discontinued Apple Watch Series 5
Disclosure: This post contains affiliate links. If you use these links to buy something we may earn a commission that at no additional cost to you. Our reviews are not affected by participation in such programs.