Connecting airpods to laptop offers you a plethora of advantages. With the help of Apple's H1 chip—or W1-chip in the case of the original AirPods—Apple AirPods magically couples with other Apple devices. However with a simple Bluetooth, you can match them almost as easily with other devices. (This does not happen so magically because a non-Apple device does not know when you take out of your ear an airpod to break your music, podcast, or video).
Related Blog: How to Enable Google Docs Dark Mode Like a Pro
If you are still thinking how to connect airpods to laptop then follow the steps given below
How to Connect AirPods to Laptop
AirPods are now almost synonymous with wireless ear buds and are some sort of a flagship product for Apple. However, this does not mean that Apple users are exclusive.
You can treat them like any other peripheral Bluetooth to pair your AirPods on a Windows computer.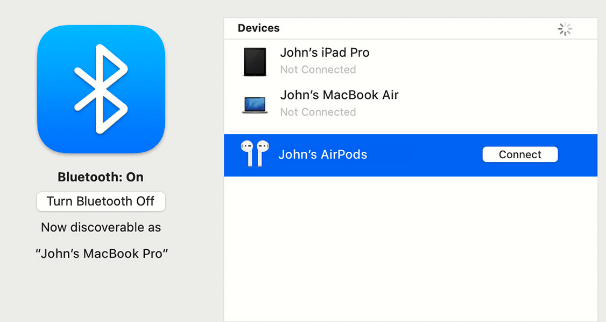 To connect airpods to laptop or to connect airpods to windows, make sure that your AirPods and case are fully charged before you do anything. You need to have Bluetooth capability to pair it with the Pods if you are using a desktop computer. Older motherboards do not have a Bluetooth adapter but a USB dongle can be purchased online or from any other technology retailer.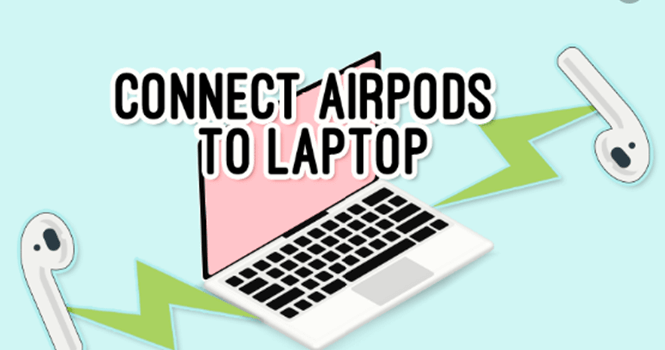 If you are wondering how to sync airpods to laptop, follow these steps and make sure the Bluetooth is turned on:
Firstly, navigate to your PC's "Settings." You can get to them by clicking the gear icon in the Windows menu, or by typing "settings" into the system search bar and selecting the first option.
Then, in the Settings menu, select "Devices."
Then, select the option "Add Bluetooth or other devices." This will launch a new window.
In the next step you will need to select "Bluetooth" from the Add Device window to open a window that displays all nearby devices that can be paired with.
Insert the AirPods into their charging case, then press and hold the button on the back of the case until the charging light begins to blink white.
If the AirPods are close enough to the computer, they should appear on the Add Devices screen. You will be able to find them using the name you gave them. Select the AirPods icon.
You will be able to use your AirPods right away if they pair properly. If you cannot, you might have to set them as your default audio device in the Sound Settings menu.
Conclusion
Airpods are compact, sound great, and offer battery life for hours, making them the perfect partner to music, video calls, and everything else. Follow the above steps to know how to connect Airpods to laptop, enjoy the amazing features.