If you are active in the social networking sites, then it is probable that you would have heard the term social media influencer a million times. In case you do not have much knowledge of the social media influencers. This article will help you to know digital influencers, social media influencers and social media influencer marketing.
Let's gain a deeper understanding of the terminologies:
Who is a Social Media Influencer?
Social media influencers refer to the category of people who have purported expert level of knowledge in a particular field or domain, and they influence the audiences to drive engagements. The social media influencers influence other's buying decision to a significant extent. Hence many popular marketing companies prefer advertising their products through social media influencers to maximize sales.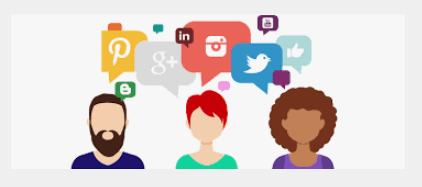 What is meant by social media influencer marketing?
Do you often spot your favourite YouTube celebrity or Instagram star posing with a product of a particular brand or promoting about a particular product? If you witness something similar, then be rest assured that it is an apart of social media influencing. The social media influencers have a sway over the buying decisions of people. They create this influence from his expertise and popularity.
Top social media influencers throughout the world:
In the below list we will know about the top influencers throughout the world
Huda Kattan:
Huda Kattan is the most influential beauty blogger on Instagram. She is famous for showing makeup trends and how-tos. Huda has a whopping twenty-eight million followers on social media sites.
Kendall Jenner:
The American media personality has one hundred eight million followers on Instagram. She came to limelight after her television show Keeping Up with the Kardashians
Cameron Dallas:
The American internet personality is a famous face on the internet, and his main channels are Vine and Youtube. Cameron has approximate twenty-one million followers who get influenced by him.
Zach King:
Vine, and Youtube. Zach has around twenty-one million followers in social media. He is famous for his quick six-second videos.
Michelle Lewin:
This Venezuelan model has earned a lot of fame with her fitness videos. She is the queen of the fitness world and continually inspires her followers to stay fit by posting fitness videos on Instagram. Michelle has more than twelve million followers in social media who consistently get inspired by her fitness regimes.
Chiara Ferragni:
This Italian influencer, model and spokesperson have more than nineteen million followers in social media. Chiara's fashion blog Blonde's salad is quite popular.
This popular gamer has built his personal empire on YouTube. PewdiePie is famous for playing the game and commenting while playing.
This Spanish You tuber is famous for his channel on gameplay and vblogs
Smosh is a YouTube channel which is founded by Anthony Padilla and Ian Andrew Hecox. This channel has around twenty-five million subscribers.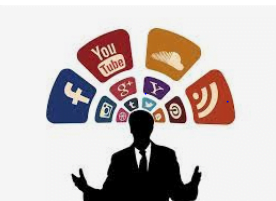 Popular social media influencer in India:
Ashish Chanchlani:
This popular Indian YouTube has around fifteen million followers. He is famous for posting funny and entertaining contents.
Gourav Choudhury:
Popularly known as the technical Guruji, Gourav has around sixteen million subscribers. His technical contents in Hindi have earned him a lot of fans.
Bhuvan Bam:
Popularly known for his BB key Vines, this Indian comedian has around ten lakhs followers.
Mumbaikar Nikhil:
Nikhil is a popular name in bikers and vbloggers community. His famous travelogue on Leh Ladakh had gained a lot of popularity on You Tube.
Diipa Büller-Khosla:
This lifestyle influencer is a popular name on Instagram. With millions of social media, followers keep influencing a vast number of people.
Komal Pandey:
This fashion blogger has around seven hundred and four thousand followers in Instagram
Shivya Nath:
This famous travel blogger on Instagram has around sixty-two thousand supporters on Instagram, and she is famous for storytelling.
How to do effective social influencer marketing:
If you want more audience's engagement, it may be a good idea to get your brand endorsed by a social media influencer. You can contact the social media influencers to endorse your brand. This method will help you get more audiences and will enhance your brand value. To commence, you need to find the right social media influencer that will correspond with your brand's image. The vision of the social media influencer must align with your own to get more responses from the public.
Related Article: Boost Your Sales with Social Media Marketing Strategy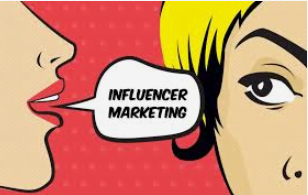 Let's look onto some of the tips which will help you to do the influencer marketing effectively.
Determine your target audience: this is a crucial step. Once you can determine your target audience, choosing the apt influencer to your marketing can be a cake-walk. You can consider approaching the niche influencers. Say you own a makeup company then reaching the top makeup social influencers can do the magic.
Find the right person to endorse your brand: when you search for a social media influencer, the mind-boggling options can often confuse you. To gain success, you need to find a person who will create contents that will portray your company missions and whose creation will correspond to your company's objectives.
You can reach out to the people privately to get a better response.
The digital influencers will help to take your company to the new levels. Use the strategies effectively to gain more ROI and to have the world at your feet.