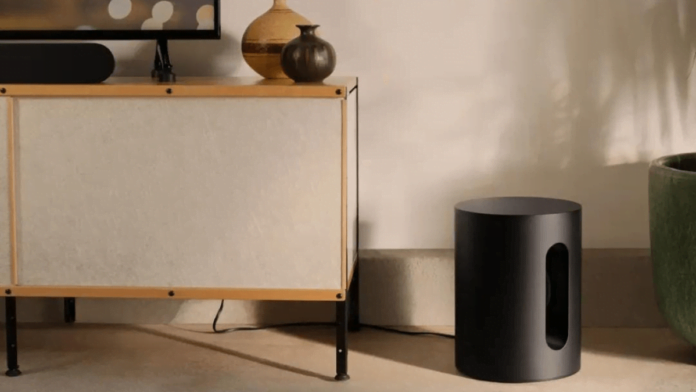 Sonos Sub Mini, the wireless subwoofer that sets a new standard in its category for powerful, balanced bass, was announced today. Sub Mini, based on the award-winning Sub, provides a rich, clear low end in a more compact, cylindrical design. Sub Mini will be available in matte black and white and will cost £429 when it launches globally on October 6th.
Sub Mini Boosts Bass in Films, Music, Gaming, and Other Media
The Sonos Sub Mini is a miniature version of the Sonos Sub, the company's well-known add-on subwoofer for its sound systems. It's about a third the weight of the Sonos Sub at 14 pounds, but it's a few inches wider at 9.1 inches. The Sub is boxy, and the Sub Mini is cylindrical, but they both have a similar cut-out design with a long, oblong keyhole in the center.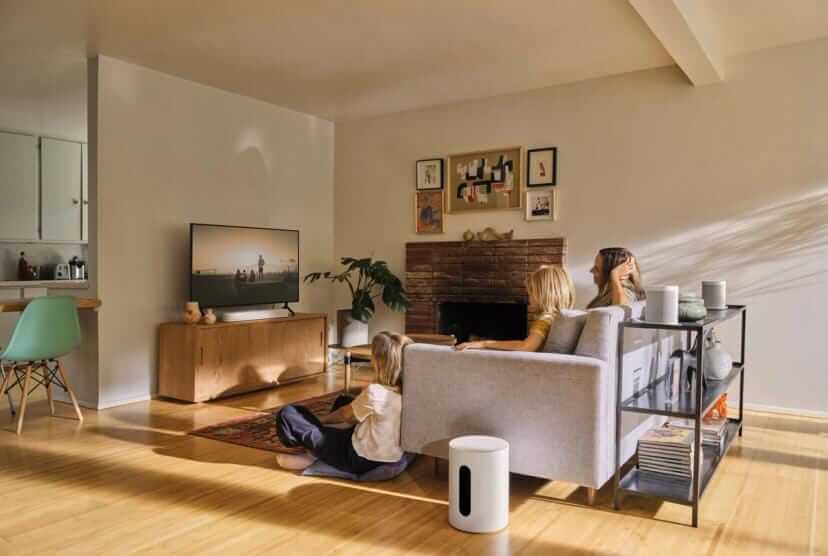 Despite its hole-in-the-center design, the Sub Mini is designed differently than its larger sibling. According to the specs provided by Sonos, it appears to use a sealed design for its dual 6-inch drivers, as opposed to the Sub's ported drivers. Sonos claims that this design reduces distortion and improves bass response; the former makes sense, but the latter is dubious given that subwoofers rely on moving large amounts of air, which is why most are ported in the first place.
Both subwoofers connect to 5GHz Wi-Fi networks (the Sub supports 2.4GHz as well) and must be used with a Sonos wireless speaker system. This can range from a single Sonos One to a full home theatre system with a soundbar and multiple satellites. Sonos recommends pairing the Sub Mini with Sonos' smaller speakers, such as the Ray soundbar, while the Sub works best with the Arc (and both are suited for the midsized Beam).
The new subwoofer will come in matte black and white finishes. The following is how the company (Sonos)describes this product:
"We've entered a more thoughtful era of streaming that prioritizes quality over quantity, with creators and platforms investing in immersive entertainment experiences that put premium sound at the forefront," said Maxime Bouvat-Merlin, SVP for Hardware and Operations at Sonos. "Sub Mini is a welcome addition to the Sonos family, rounding out our home theater product line-up so listeners can experience cinema quality sound that makes them feel like the main character – or player – in their favorite content."
Special Features of Sonos wireless Sub Mini Subwoofer
Unlock your entertainment with a better experience
More mesmerizing music
No buzz or rattle
Better bass for your space
Hides in plain sight
Connects wirelessly
Easy control
Recommended for Beam, Ray, One, One SL, Play:1, Amp* Best for a small or medium-sized room 14 lb (6.35 kg)
Sonos wireless Sub Mini subwoofer Launch Date
The Sonos Sub mini will available at $429 in matte black or white. Sonos is now accepting preorders, with global availability scheduled for October 6. You can check out the deal by clicking this link.
Also Read: