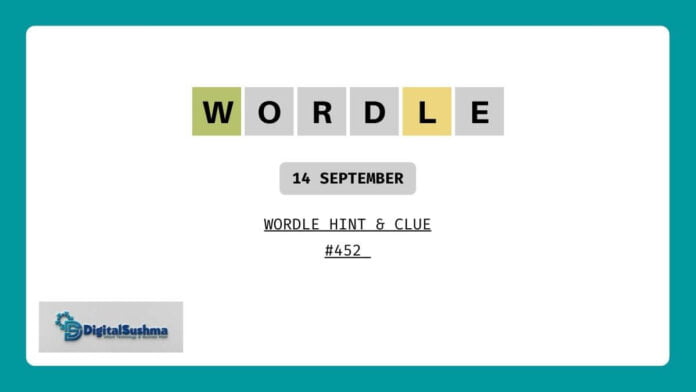 Having trouble resolving the Wordle today? Don't worry we've got you covered. You can solve it with the help of the hints listed below! Let's look at the September 14 Wordle 452 solution, hints, and clues.
For Previous Wordle Answers, CLICK HERE!
Millions of people flocked to the game's website to solve the puzzle. Many of these players were so enamored with the game that they made it a part of their daily lives.
The answer to Wordle #452 rhymes with "mime."
1) The first letter of the word is T.
2) The word includes the letter Y.
3) There is only one vowel in the word.
4) The word is completed with the letter E.
The answer for Wednesday is a fairly common word that rhymes with "mime."
Answer for Wordle today Wednesday, September 14
THYME is today's Wordle 452 answer for September 14th.
Why is Wordle so popular?
Wordle's social feature, along with its user-friendly design, simple concept, and short playing duration, may have contributed to its popularity.
Because of the game's ease of access, Wordle fans can easily bring their friends and family into the fold by sharing the game on Twitter or other social media platforms without affecting the response of other players.
Furthermore, Wordle has a thriving online community of players who share their answers, use bots to make the game more efficient, and offer tactical advice to those who want to outdo their friends.
Wordle four different alternatives
Here are four exciting game spin-offs that readers might be interested in:
Crosswordle: This is a game in which players are given the answer to the quiz at the start and must guess the rest. Players are given a spoiler-free grid to fill in with words they believe match the hints.
Byrdle: This game is identical to the original, but the answers are always related to choral music. The quiz was created for classical music fans and is named after Renaissance composer William Byrd.
Nerdle: A mathematical version of the original game. The equation must be recreated for the day by the players. Fortunately, the game only includes elementary-level math with simple equations. Players must also guess the answers to the equations.
Sweardle: Sweardle is a parody of the original game that uses swear words as answers. The game's vocabulary is limited to 50 words that are used in rotation.
Also check: