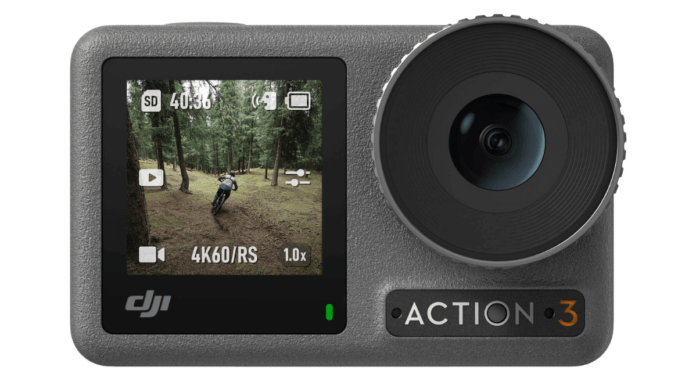 DJI is back with another attempt to dethrone GoPro as the undisputed leader in action cameras. The DJI Osmo Action 3 is the latest effort, arriving less than a year after Action 2. However, unlike last year's quirky, magnetic form factor, the Action 3 returns to basics. It appears to be a standard action camera.
Although GoPro has firmly established itself as the de facto brand name when it comes to tiny mountable cameras that can withstand a beating, DJI has provided some stiff competition in this space in recent years.
When it comes to action cameras, there's always a scuffle between size and battery life. The smaller the camera, the smaller the battery must be. Even if you have a larger battery, this does not guarantee long recording times. But if there's one company that can strike the right balance, it's DJI. DJI knows batteries after years of squeezing out a few extra minutes of flight time for its drones.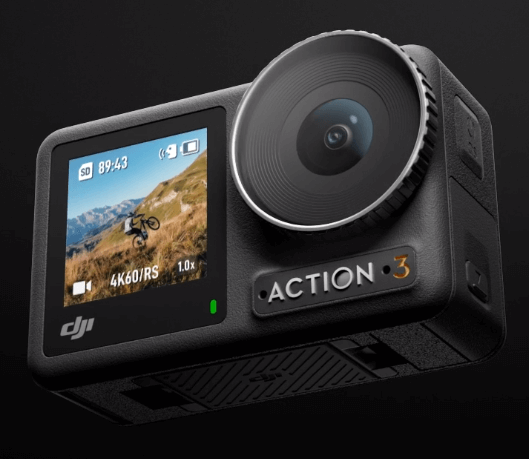 The Action 3 is palm-sized and comes with mounting clips on the bottom so you can put it in tight spaces to get interesting angles. An ultra-wide lens captures the world in 4K, and there are front and rear screens to monitor video. The Osmo has mounting points at its base to secure the camera for 16:9 recording, and it comes with an accessory frame that adds a second set of mounts for 9:16 vertical recording.
The new DJI Osmo Action 3 pushes the reset button and reverts to the recognizable appearance of the first model, while also addressing some of the shortcomings of the Action 2. The Action 3 has three stabilization options: RockSteady 3.0, HorizonBalancing, and HorizonSteady. It has a 1/1.7-inch sensor that can record 4K video at 120 frames per second and a 155-degree super-wide angle lens.
The Osmo Action 3, the company's latest action camera, is powered by a new 1,770-mAh Extreme battery. It's a small and lightweight battery, but DJI claims it can record for up to 160 minutes.
The Osmo Action 3 is waterproof to a depth of 52.5 feet (16 metres) without the need for an additional case or housing, and it comes with accessories for shooting in both widescreen orientation and the cursed portrait mode for those who want to share videos of their extreme exploits on social media.
Three microphones are built-in to improve audio quality and reduce wind noise, and external microphones can be connected via a 3.5mm USB-C adapter cable. Users can also control the camera with voice prompts, making it much easier to use without a dedicated video crew.
The Osmo Action 3 comes in two different packages. The camera, an Extreme battery, the protective frame, a quick-release adapter mount, and a flat adhesive base are all included in the $329 (£309, AU$519) Standard Combo. The Adventure Combo adds two more batteries, the multifunctional battery case, and one more quick-release adapter to the Standard package for $439 (£399, AU$719).
The other significant feature is something carried over from Action 2. This model features a modular design that employs magnetic clips to help hold modules together and connect to quick-release mounts and accessories. DJI uses magnetic quick-release mounts for the Osmo Action 3. A mount can be attached to the bottom of the camera directly, or it can be slipped into the included protective frame and a mount attached to the side of the camera for vertical video.
Also Read: