Technology is a thing of beauty and owing to the advancement of technology, availing the insurance plans has become a cakewalk for the users. Nowadays, people are spending more time with their mobile devices, and hence the demands for mobile apps are increasing day by day. Getting the insurance through the mobile app is possible through a click itself. Also, the insurance apps send timely notifications to the users so that the client is informed about the discounts and promotions. The mobile insurance apps also allow the users to store the data in a single interface so that the same can be accessed whenever needed.
The insurance apps for Android and iPhone have made it possible for the users to get the insurance plans without extended paper works. The apps have simplified claim processing for the users. The insurance apps also allow Auto country code selection for phone verification, thus making things more convenient for the users.
If you are still wondering which insurance apps you must use for your Android and iPhone, then follow the below list for details:
Insurance Apps for Android and iPhone
Jerry:
This is an excellent app for car insurance. The Jerry app allows you to compare and save on car insurance. The app works on Ai and machine learning-based technology, and it can deliver competitive quotes to you in only forty-five seconds. By using the Jerry app, you can avoid pushy salespeople, and the excellent customer support team adds to the advantage of this app.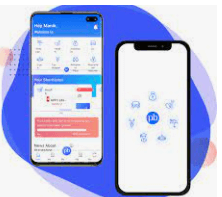 Allstate Mobile:
Allstate mobile is another popular insurance app that allows instant access to dedicated policies and helps you to report claims. This is one of the best insurance apps that can simplify the bill payment process. The Allstate mobile provides accident support and provides roadside assistance and more services. Filing claims here is an easy-peasy process. By uploading photos of the damage, you can opt for a quick photo claim. This amazing app also utilizes AR to show escape routes in case of fire.
Farmers Mobile:
This is an excellent insurance app for farmers. The farmers can easily track their insurance claims and manage their policy details, pay bills, view digital insurance cards, and many more. Here the users can reach out to farmers or farmer's agents, even in offline mode. This app comes with a useful 'remember me' option which allows user to access policy details, pay bills and more.
MyCigna:
If you are looking for the best insurance app for travel, then you can rely on this app without a second thought. MyCigna provides you with a variety of insurance options. MyCigna works in both iOS and Android, and it provides you coverage during travel delays; this app also helps you safeguard your luggage. The multiple travel options of backpacker, economy, comprehensive, annual, multi-trip that you can select here is add-on advantage. Also, with this app, you can enjoy 24 hours medical assistance claims.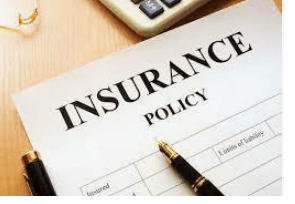 Religare Health:
This is an excellent health insurance app that let users access a lot of features. With this app, you can book health check-ups for any location. Also, this app gives discounts on various products. This app has an easy user interface, and hence users can do many things themselves like changing email address, email, phone number etc. Cashless outpatient services are an excellent feature of this app.
Conclusion:
Thus, the above insurance apps can make your life easy. The rates and services of the above insurance apps are tough to beat.