Our sleep is important, but it can be difficult for many people to prioritize their sleep environment. It's often the little things that we may ignore that can keep us up at night. If you're hoping to improve your sleep quality, these five tips below can help you create a cozier sleep environment:
Upgrade your bed
The most important thing to ensuring a comfortable sleep environment is your bed. If you've been using the same bed for years, it may be time to update the mattress you use. A foam mattress could be the perfect addition to your room since it allows you to get the right kind of comfort.
Install blackout curtains
Blackout curtains allow you to get a good night's sleep by blocking out all the light that can easily seep through the blinds. No matter where you may live, streetlights or other lights often make it hard for you to stay asleep at night.
Additionally, blackout curtains make it easier for you to sleep in on your days off by keeping the daylight out, and what could be cozier than sleeping for as long as you like on the weekends?
Add throw blankets
Your comforter may be big and cozy, but do you know what feels and looks even cozier? Throw blankets. Perfect for when you just want to read on your bed but aren't quite ready to get tucked in, throw blankets are great for covering your feet with.
When the nights are especially cold, throw blankets can make your bed that much cozier. To add to the comfort, get some extra throw pillows for your bed, making sure they're plush and comfy, and you'll have yourself an amazingly comfortable bedroom.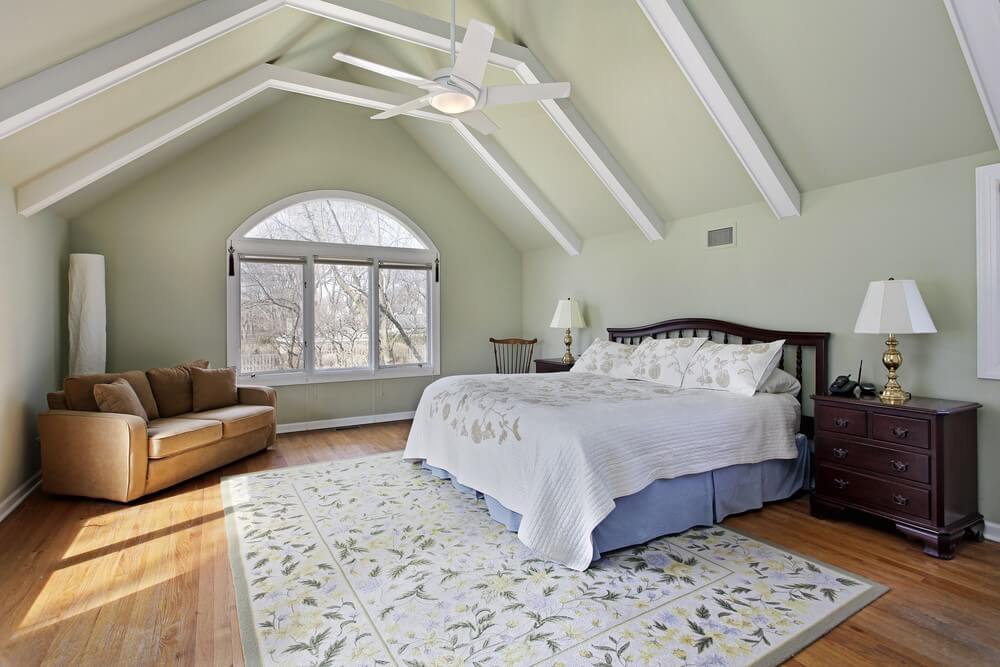 Use a rug next to your bed
Nothing is as quite cozy and appealing as a rug next to your bed. Those soft, furry rugs are the absolute best when it comes to walking barefoot in your room, and they add a level of cozy vibes that is unmatched by any other bedroom décor.
Of course, any kind of rug in your room is going to feel great, but we just love the fluffy rugs for the ultimate cozy sleep environment. If it's wintertime and the holiday season, nothing could be better than warm rugs on the floor.
Use a white noise machine
If you live in an area that tends to have a lot of outside noise, from cars passing by to dogs barking outside, you may want to consider adding a white noise sound machine to your space. The steady rhythmic sound allows you to easily drift off and stay asleep while also working wonders to keep outside noise out of your bedroom.
There are various options, some of which play nature sounds or the sound of rain, while others simply have a static-like sound, which some people need to get to sleep at night. It may not look cozy, but it can help create a highly soothing sleep environment for you at night. You can also use an app on your phone with playlists for sleep.
In Conclusion
From your mattress to the blankets and throws you use, everything matters when it comes to creating comfort in your room. The tips mentioned above can help you create a welcoming place for you to relax after a long day of celebrating the holidays with family and achieve a good night's rest. Your sleep matters, so if it isn't a cozy place to be in just yet, get started updating your room to be comfortable and inviting.