When your kids were young, getting the family excited for the holidays was easy. Now that they're getting older, getting everyone in the holiday spirit is a little bit more difficult. Luckily, there are ways that you can get your entire family excited for the holidays. Here's how.
1. Make a Holiday Card
While getting the teens on board for a holiday card photo shoot might be difficult, you can make the process easier by letting them choose and plan the theme. Allow your kids to tell you what you'll wear for at least one of the holiday photos and create a backdrop to go with it. Then, you can take your own photo or hire a photographer to come to your home and take your photo.
Once you've snapped a photo your entire family loves, you can order custom Christmas cards online and send them out to your friends and family.
2. Get Everyone Ugly Christmas Sweaters
Ugly Christmas sweaters are only in style once a year, so make sure that everyone in your household has one to wear. A girl's ugly Christmas sweater can be something that your child shows off at school or wears comfortably at home.
3. Make Your Own Ornaments
You can get everyone excited to decorate the tree by letting everyone in your family decorate their own ornaments. If you have small children in the home, then they'll be thrilled to demonstrate their artistic abilities. Even teens can enjoy making their own ornament for the tree. Decorating ornaments can quickly become a family tradition that lasts for years.
4. Go Shopping
Shopping on Black Friday is usually just as chaotic as they make it look in the movies, but it can be a fun family adventure for your older kids who enjoy shopping. By taking the family out and about the day after Thanksgiving, you can help them purchase gifts and get them excited about Christmas.
5. Plan a Winter Getaway
Your winter getaway doesn't have to last as long as a vacation. Instead, find a destination nearby that's themed for the Christmas holiday. You can do activities like feeding Santa's reindeer, touring neighborhoods with the best Christmas light displays, and even going skiing. Whatever you choose to do, make it a day, weekend, or even a week to remember, and make sure to take plenty of photos for social media.
6. Bake Holiday Cookies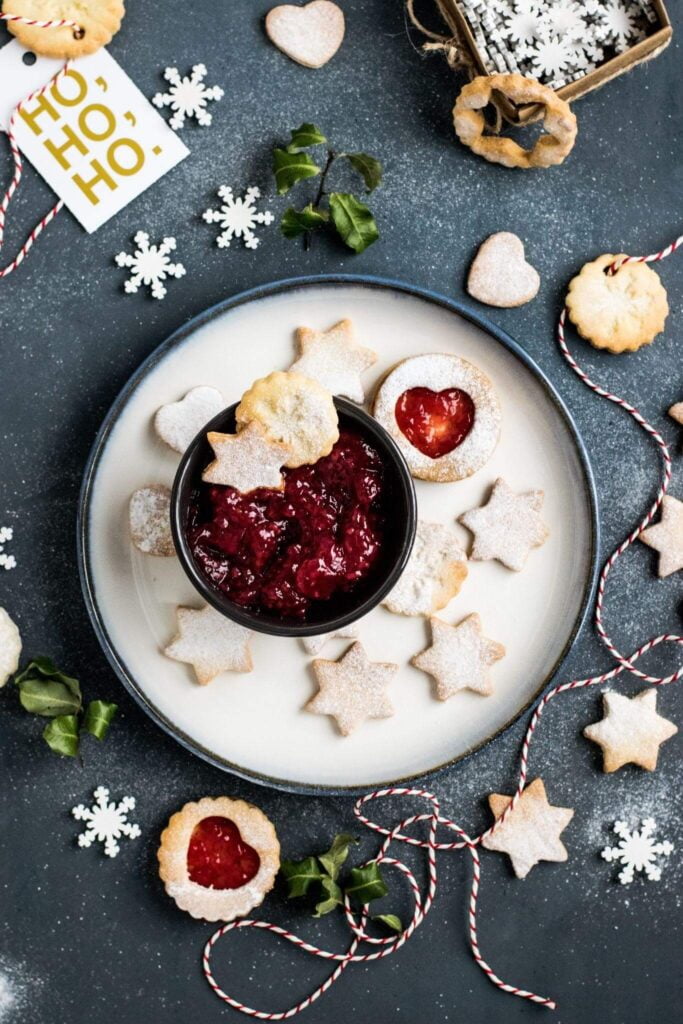 You can make round chocolate chip cookies any time of year, but there's only one time of year when you can make Christmas-themed cookies. You can choose to decorate your Christmas cookies however you like; just make sure to share with the entire family.
7. Start a New Tradition
Nothing gets the family excited for the holidays more than doing something new. Your family tradition doesn't have to be as complicated as cutting down your own tree, but make sure that it's something you do every year. If you're a laid-back family, consider starting a tradition where you watch one Christmas movie a night all December long.
8. Write to Santa
No matter how old you are, you can still write letters to Santa. Have everyone in your house write a letter to Santa explaining all the ways in which they were good over the last year and what presents they want. If you have older kids, you can read everyone's letters out loud and make the activity funny. If you have younger kids, then you get to experience the joy of being Santa.
9. Make Gifts
If your entire family can't wait to get their presents, then consider making gifts to give each other before the holidays. You can set up a craft table at your house and allow everyone, no matter how old, to get creative and make a gift for someone else. Once everyone has made their gift, you can do a gift exchange so that no one feels left out.
It doesn't take much to get people in the holiday spirit. Find out what your family likes to do and use it to get them excited for the holidays.