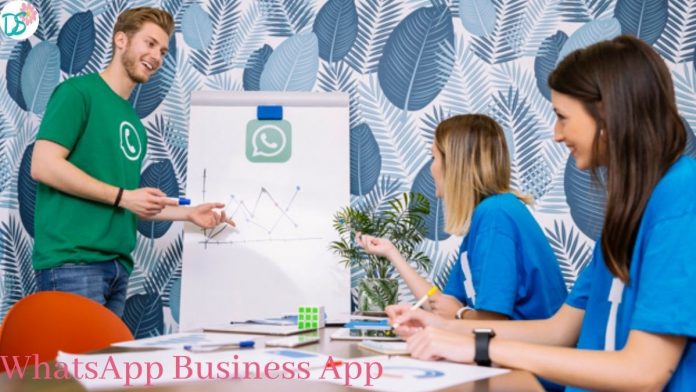 WhatsApp Business software on your Play Store is a new business version of our regular messenger WhatsApp application. You must be wondering what is special about this software that makes it beneficial and unique. Since the time WhatsApp was owned by Facebook, new features appear every three to four months with smooth updates.
WhatsApp Business app on your app store is a must-have for you if you run small businesses. You cannot not only keep up with your customers but also share your products. Let us see what this application has for the local businesses.
Read Related Article: Microsoft 365 Apps for Business
Why Should You Use WhatsApp Business on Your Play Store?
The WhatsApp Business app in Google Play Store is different and at the top of all the other messenger applications. Why? There are numerous reasons to justify this.
It is highly engaging locally and globally. It is smooth and comfortable to use with the best possible updates by Facebook, while most messenger APIs have one or two downfalls to security or the tools.
Your customer does not need to download WhatsApp Business API to contact your business. You can create an account using the company's phone number and give it to your customers for service. They can contact you from their regular Wapp messenger applications.
While you run a WhatsApp Business on your phone, you can also use the regular WhatsApp on the same device with a different phone number.
You can customize your story broadcast audience as per your wish, like the regular WhatsApp. Other common tools on WhatsApp for business is 'About', notification management, 'New broadcast', 'New group', 'Starred messages', 'WhatsApp Web', 'Read receipts', invitations, 'Change number', and a lot of other minor facilities.
The Business Tools feature on WhatsApp Business API has several tools to manage the customers and business relationship.
Most people prefer to leave a message and chat for customer services rather than make a phone call.
Once your business is verified, you will get a green tick mark badge. It gets displayed beside the business name to all your contacts. If you are an authentic brand, it is beneficial to get verified. It increases the visibility of your brand. This type of account is called- 'official business account', while the unverified is a default account created on WhatsApp Business API.
The chats are end-to-end encrypted with the client for the best security performance and privacy between the two parties. It is also available in groups. So, nobody can sneak peek on your inboxes but any hook or crook.
The two-factor-authentication by WhatsApp on your app store keeps your business profile safe from mischief. You can only log in on one device using that number even while accessing WhatsApp Web with it.
WhatsApp Business Tools
BUSINESS PROFILE
Business Profile is the first step to organize your business profile. Here, you can set the company's name and number in case they need corrections.
The third space is for a brief brand description. Below that, enter the location for your store. You can enter the category of your store and schedule working hours. There are options to keep the store open for selected hours, 24/7, or by appointment.
Do type the e-mail and website address. Another interesting part is that you can enter more than one website addresses if you do have such. Then set 'About' the same way you do with the regular messenger interface, and your business profile is sorted. This part of your profile is visible to the customers. Plus, the business profile section helps to manage the catalogue as well
CATALOGUE MANAGER
The Catalogue option will take you to the Catalogue Manager that you can use for inviting others through a link to view your product catalogue.
The '+' symbol lets you add a product to the WhatsApp Business catalogue. You must add an image of the item. Type the correct name and price (optional). You can go to 'More fields' to describe, link to the site, and enter codes for the same. You can use this part for offers and discounts.
Even if you made a mistake, you could edit the product details whenever you want to and make the required changes. Catalogue making is a great way to show off your items.
QUICK REPLIES
Quick replies are an amazing way to create texts for saving time on formal messages. They could be as many as you want. You have to create quick replies in business tools. Create a shortcut to each quick reply. They are mostly the frequently sent texts.
For sending them to a person, visit the inbox. Then type '/' and tap on one of the shortcuts you have created from the replies list. You can create a quick reply in the inbox as well. When you select the short term for the reply, the whole message linked with it is sent it your client.
AWAY MESSAGES
Away messages on WhatsApp Business on your app store are for replying automatically when your store is closed. You can enable it from Business tools. Type a good away message, like, 'Thank you for your message. The store is closed. We will be back to you at the earliest!'
You can schedule them or customize them as per your choice. Recipients are there for setting up the audience for these away texts.
GREETING MESSAGE
Greeting message audience could be customized too. It is for an opening message to anyone who avails the customer service. Take an example of 'Welcome to The Pantree Pantry!'
LABELS
Labels are technical ways to keep records of customers. You can manage your clients and chats using these. They are colour coded as per the status of the customer. There are options for new customers, pending payments, and more. You can also create your own. They can also be removed.
To directly use them, you must long-press the contact to label them or use the three dots icon on the right-hand side of the main screen.
Conclusion: WhatsApp Business Tools
All in all, we have discussed the two topics for the WhatsApp Business app on your app store:
Why should you use the WhatsApp Business app on your Play Store?
WhatsApp Business Tools
WhatsApp Business app on your Play Store is an important facility free of cost to grow your relations with the customer. This application is not only excellent for texting but marketing and launching your products also.