Entering your text with your voice on a chrome book comes with a plethora of advantages. You can use chrome book voice to text anywhere you want to type it with a keyboard, such as word processors, searches, and emails. Incredibly able gadgets are Chromebooks. These devices are also ideal for everyone on the road, because of their simplicity. Also with voice to text chrome book you can do multitasking enjoy many advantages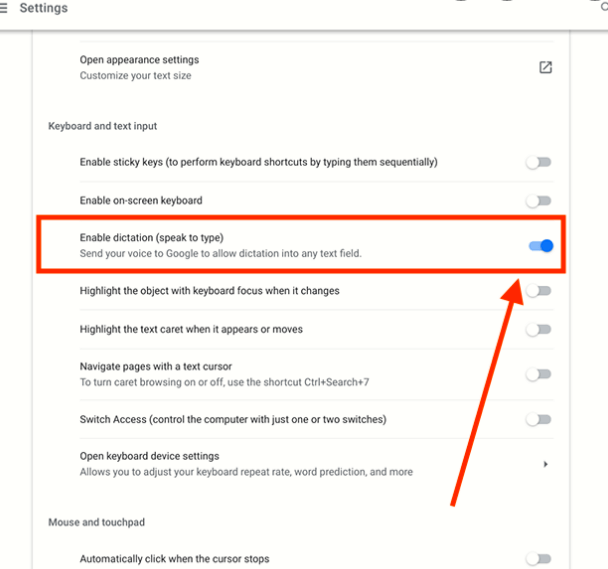 Using your voice to search the web
1. To use Google chrome dictation, open a new tab or navigate to https://www.google.com in your web browser. In the search box, click on the microphone symbol.
Note: The first time you do this, you may need to allow Google.com permission to use your microphone.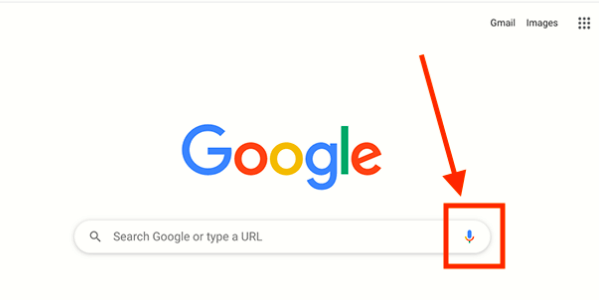 2. You will be prompted to talk now by an on-screen prompt. As you talk, your words will display on the screen. When you finish speaking, the online search will begin.
How to activate Chromebook voice to text
Turn on Enable google chrome dictation if you wish to dictate text in Google Docs, emails, online forms, and other places. To do so, follow these steps:
To access the Accessibility options on your smartphone, enter the System menu by selecting the time in the bottom right corner.
Select the Settings option from the System menu.
From the left-hand menu in the Settings box, select Accessibility. Note: If Accessibility is not available, choose Advanced to see more menu options.
Navigate to Manage accessibility settings.
Navigate to the Keyboard and text input area on the Accessibility settings screen.
Change the toggle button to On by selecting Enable dictation (talk to type).
A microphone button will appear in the bottom-right corner of the screen's status bar.
In Chrome OS, how do you utilize dictation?
When you want to utilize the dictation feature in Chrome OS, just click the mic icon in the system tray and start speaking. This function is quite dependable and does an excellent job of capturing whatever you say into the microphone—though it is far from flawless.
Related Blog: How to Optimize Website for Voice Search
There are a few restrictions to the feature. The first is that if you conclude a phrase with a period, the dictation will stop, or if you need to enter the word "period," it will instead type a period. When the dictation stops, you must resume it by clicking the microphone icon in the system tray. You will have to continue it by clicking the mic again.
Conclusion
Text entry by voice is no longer unusual for users of mobile devices such as smartphones and tablets, but what about chrome book voice to text? You can accomplish the same thing with a Chrome book, and it is a lot easier than you think. Thus the above article helps you to use dictation on chrome book easily.