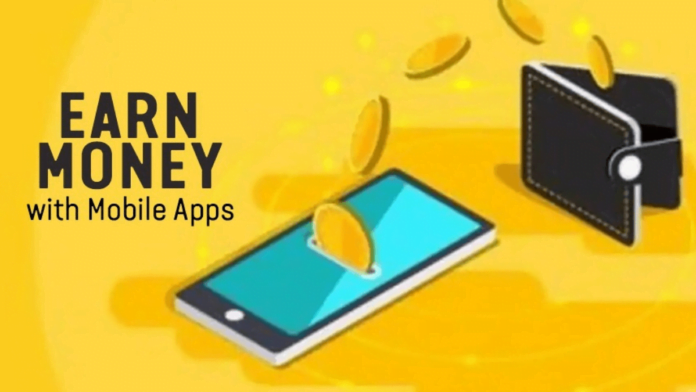 According to the present-day statistics, around 97% of all Android apps and almost 94% of iOS applications are free. But that doesn't prevent them from generating substantial profits. The question is, how do free apps make money?
Check out this article to clear up any questions about app monetization strategies and learn how to earn money from a mobile app in 2022. 
Free Apps VS. Paid Apps
Although paid apps seem to bring in good revenues, they're not nearly as profitable as free applications. While paid apps require a lot of money and effort for their development and design, as well as for their promotion to acquire users that are willing to pay money, free applications are less complex, which significantly lowers the app development cost. Besides, paid applications have limited monetization options, whereas there are many ways of making money from free apps. 
Ways to Monetize Your Free App
You can make money from free apps by using the following app monetization strategies. 
Advertising
Mobile ads are probably the easiest and most common solution for those who don't know how to make money from apps. There are five types of ads you can apply to your mobile application:
Banner Ads – advertising placed at the top or bottom of the mobile device screen. A great example of a banner ad strategy is Flappy Bird, which actually earned about $50k per day on average for using this sort of advertising.
Video Ads – short, entertaining video advertising, lasting 10-30 seconds. For example, VSCO, a photo-editing app, has drawn users' attention after its video ad was placed on Instagram. 
Native Ads – advertising, naturally integrated into the app layout. For example, Airbnb created just such an ad campaign for Ellis Island, to help immigrants start a happy life in the US. 
Interstitial Ads – full-screen pop-ups that appear on the screen at a specific moment. Emirates Airlines promoted their new destination (New York – Dubai), by incorporating an interstitial ad and showcasing it to travelers in the NY airport.
Incentivized Ads – advertising aimed at rewarding users for a specific in-app action or engagement. RunKeeper, a personal activity tracking app, applied incentivized ads to motivate users to unlock additional app functionality.
Free Trial & Subscriptions
Do apps make money per download? Of course, they do, even if they are free. How do free apps make money in practice? They do so by providing a free download and access to the use of the application, and then later introducing a paid subscription to use specific functions or for having access to the entire app.
The Wall Street Journal and the New York Times, the two most dominant newspaper apps, gained more than 1 million customers with this app monetization model.
Affiliate Income
Affiliate marketing implies placing informational content of an affiliate company in the app and receiving rewards based on users' clicks and installs. Campaigns used in affiliate marketing include:
CPM (cost-per-mille, cost-per-impression)
CPC (cost-per-click)
CPV (cost-per-view)
CPI (cost-per-install)
Amazon is a good example of how to make money from mobile apps with affiliate marketing. The platform provides advertising fees based on redirected purchases from the advertising in your app. 
Sponsorship & Crowdfunding
How do free apps make money with sponsorship and crowdfunding? In this app monetization model, each user has the opportunity to donate any amount of money for the development of the platform. They may also search for sponsors from other businesses. 
The Weather Channel app placed an animated background for Home Depot, a household retailer, by using this sponsorship model.
E-Commerce & Selling Merchandise
If you decide to create a shopping app to sell physical items online, you are free to receive revenue for apps via this monetization model. For example, a free gaming app, Angry Birds, earned $1MM monthly by selling plush bird toys alone. 
Tips to Choose the Best Monetization Strategy for Your App
There are several things to consider when choosing a monetization strategy for your app:
Set clear business goals for your app. Defining your app business goal will allow you to identify the various reasons users will interact with your app and choose the most appropriate revenue model in the future.
Take into account the interests of your target group. Try to discover the needs and problems of your target audience to understand who your future users will be and the level of their willingness to pay money for the features of your app.
Keep an eye on your competitors' development. The proper analysis of competitors with similar app ideas will give you an understanding of the most efficient ways to monetize your app.
Conduct trial runs of different monetization models to check on the audience's reaction. Some monetization models will be accepted by your users better than others, so it's ideal for you to test at least several of them to pick the option that will bring you the most revenue.
Conclusion
Overall, each of the aforementioned app monetization strategies is efficient in its own way, and each one has its own pros and cons. Focus on your app goal, properly analyze the target audience, and make a detailed competitor analysis to effectively put the info. about how free apps make money into practice and gain the best results.  
FAQs
What Is a Free Application?
A free app is either a gaming, educational, utility, or other application that doesn't require any payment or fee to be used. Such apps are free to download from AppStore or Google Play, and they typically earn money through advertising, paid subscriptions, and in-app purchases.
How Do Free Apps Without Ads Make Money?
There are several options for how free apps make money without ads: free trial & subscriptions, sponsorship, crowdfunding, affiliate marketing, eCommerce, selling merchandise, etc.
How to Choose the Best Monetization Model?
To choose the best free app monetization model, you should set clear business goals, conduct a competitor analysis, identify the interests of your target audience, and monitor their reactions to the new models' implementations.