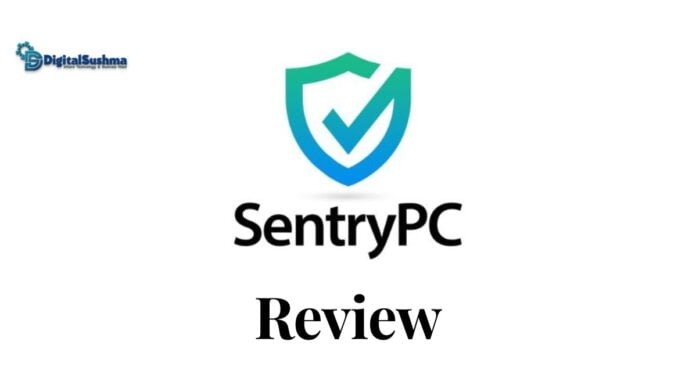 What is SentryPC and what does it do?
Spytech Software, Inc. is a firm that specializes in the development of computer monitoring software, and SentryPC is one of their products. Nathan Polencheck, an entrepreneur, laid the groundwork in 1998 for what is now known as Spytech. SentryPC was originally released by this firm in 2001 under the name Access Control Software. In 2005, the company relaunched itself and began using its current name.
SentryPC is widely considered to be among the most reliable options for professional computer monitoring software. Users come from a variety of backgrounds, including corporations, police enforcement, educational institutions, and parents. Companies use it as software to monitor their employees, schools use it to monitor their pupils, and parents use it to keep an eye on their children and ensure that they are using computers in an appropriate manner.
Who should use SentryPC and why?
SentryPC is utilized in a variety of settings, including households, organizations, schools, and many others, wherever there is a requirement for activity monitoring, filtering, and scheduling of computer and mobile users.
Try and Get started with SentryPC: Go to the Site
Employee Monitoring: Employers can Manage the activity of their staff on the Computer:
SentryPC reveals to you in minute detail exactly how your employees are utilizing the device and the Internet. This enables you to recognize and address any concerns before they become more serious problems. Prevent users from accessing social networking, news, and stock websites, among others. Prevent users from accessing certain applications, games, and keywords in general. If you are aware of how your employees use their devices, you will be able to eliminate any inappropriate usage and other activities that waste employees' time.
From a single, centralized place, you can easily manage all of the devices in your firm as well as your employees. Your web-based account may be accessed from any device that has internet connectivity, granting you access at any time and from any location regardless of the device you are using. You will be able to view activities as they occur thanks to SentryPC's real-time operation, and you will also have the ability to rapidly adjust any settings.
Parental Control: Parents can Keep track of what their children are doing.
Make yourself feel relaxed and put your mind at peace by being completely informed on the specifics of how your children use their computer, phone, or tablet. Discover the programs they use, the people with whom they communicate, the websites they visit, and much more. Almost every action that is carried out on the gadget is recorded so that it can be seen at a later time. Eliminate suspicious behaviors by applying thorough content filtering rules, and impose consumption limits by utilizing the time management functions offered by SentryPC. By keeping precise logs of all your children's activities, you have complete parental control over what they can do and when they can do it.
You will have complete control over how your children use the computer, phone, and tablet, regardless of where you are. Because your web-based account can be accessed from any device that is internet-enabled, such as a computer, phone, or tablet, you will always have access to it, regardless of whether you are at home, at work, or on the other side of the world.
Manage and Supervise Students: Schools can Keep track of the activities of their students.
The use of computers, laptops, and tablets in the classroom is becoming increasingly common in today's schools and colleges, and some of these institutions even provide their pupils with their own devices to take home. You will be able to eliminate suspicious activities and impose regulations to ensure that they are being utilized in an appropriate manner, such as for homework, research, studies, and so on when you have SentryPC installed. You have complete control over the activities that can be performed on the device by your pupils as well as access to in-depth activity data at any moment.
You can easily monitor and manage your pupils' devices and Internet uses no matter where you or they are located. SentryPC is compatible with devices located within the classroom as well as 'take home' laptops and tablets that are provided to your pupils. Your web-based online account may be accessed from any device that can connect to the internet, allowing you to examine activity logs and make configuration changes anytime you like.
Try and Get started with SentryPC: Go to the Site
SentryPC was initially developed as a form of spy technology that was intended toward being used by companies to monitor personnel while they were on the job. SentryPC provides a variety of monitoring plans at affordable prices to cater to organizations of all sizes. Even the most basic plan provides access to all of the monitoring capabilities offered by the platform because the packages are tiered according to the number of licenses and screenshots included.
This is a little bit different from what other rivals offer; most of them limit the functionality of their more affordable plans and ask you to pay more to use their more powerful tools. SentryPC is an affordable employee monitoring solution that nonetheless provides many of the capabilities necessary for businesses to keep an eye on their staff. SentryPC users have the added benefit of being able to increase the number of screenshots associated with their accounts without having to purchase additional licenses.
Activity Monitoring & Recording: Keeping Tabs on Actions
SentryPC is designed to keep a close eye on its users' activities and create a comprehensive log of practically everything they accomplish while using the computer. Every action that is recorded contains not only the date and time that the event took place but also the total amount of time that the activity was carried out. This comprehensive reporting mechanism is essential for preventing hazardous and/or unwanted usage of the gadget and the Internet while also revealing precisely what users were doing when utilizing the device.
Content Filtering & Restriction: Limiting Access to Certain Website Content
SentryPC's powerful content filtering capabilities are yet another essential component of this product. Personalize the filtering of websites, programs, and games as well as keywords and search terms. Choose whether the filter you set will be allowed or restricted on specified days of the week as well as specific hours of the day. Each feature of the content filtering system has its own unique set of extra options, such as enable/disable, alert user, close browser, and so on. You may also configure automated alerts to tell you instantaneously through email whenever a user activity is blocked or a custom alert is activated. These alerts can be set up to notify you of either of these events.
Geofencing & Geolocation: Geography-based boundaries and tracking
You can establish a virtual fence around a 'home' location or address using geofencing, and you can set the distance between the two points. When the user's device enters or exits the fence that you build, SentryPC is able to generate notifications automatically. SentryPC is able to accomplish this by keeping track of the geolocation of the device on compatible operating systems that are set up to use location services. When this feature is enabled, you will also receive regular updates, which may be viewed in the form of a map within your account. These updates will display the device's current location. This geolocation approach is extremely accurate and provides precise location information regarding the device at all times.
Scheduling and Time Management
The capability of SentryPC to manage time effectively is among the most significant of its many capabilities. You have the ability to designate, for each user of the computer, the days and times during which they are permitted to access the computer. In addition to this timetable, you have the option of setting a "maximum allowed" time for each individual day as well as the duration of the entire week. You may, for instance, permit usage of the computer on Wednesday from 9 a.m. to 9 p.m., but you could also stipulate that use is limited to a maximum of 6 hours between those times.
24/7 Remote Cloud Access
SentryPC operates entirely within the cloud. Simply log in to your private online account to access the logs and make any necessary adjustments. Your account is always accessible to you, regardless of whether the actual device you're using is connected to the internet or not. You are able to log into your account from any other computer, laptop, phone, tablet, or other electronic devices as long as it has a web browser, regardless of where in the globe you may be.
Supports multiple devices: It's compatible with a wide range of gadgets
Sentrypc is compatible with a wide variety of operating systems, including Windows, macOS, and Android. Each license can be used at any time on any device that has an operating system that is compatible with the software. Simply log into your account, select the operating system or device you wish to download SentryPC for, install it on the target device, and SentryPC will immediately begin operating.
Try and Get started with SentryPC: Go to the Site
| | | | | | | |
| --- | --- | --- | --- | --- | --- | --- |
| Plan | Basic | Business 50 | Business 100 | Business 250 | Business 500 | Business 1,000 |
| Price | $69.95 per year | $1,495 per year | $2,495 per year | $4,995 per year | $7,495 per year | $9,995 per year |
| Licenses included | 1 | 50 | 100 | 250 | 500 | 1,000 |
| Price per license | $29.95 per year | $29.90 per year | $24.95 per year | $19.98 per year | $14.99 per year | $9.99 per year |
| Screenshots included | 500 | 500 | 1,000 | 1,000 | 2,000 | 2,000 |
The licensing for SentryPC is done on a per-device basis and the fees are billed annually. Even while this pricing structure is comparable to that of the majority of the industry's rivals, some vendors also offer monthly pricing. Installing a SentryPC agent on each device that has to be monitored necessitates purchasing a license for that device, and each license grants access to the complete set of features that the software offers for that particular device.
We are grateful that all of the SentryPC plans include access to all of the features and tools that the software has to offer. On the other hand, certain competitors provide tiers of service with their offerings. Higher versions of SentryPC do not include more features but rather merely provide extra licenses and storage space for screenshots. An outline of each option is provided below.
In addition, depending on the package you choose, the amount of screenshots you are allowed to capture on monitored computers is capped. The most expensive package gives you the ability to capture up to 2,000 screenshots. If you want more than that, you will need to purchase an additional license and pay the associated fee.
Before you commit to buying the software, SentryPC provides a trial version that you can try out (albeit it has fewer capabilities than the full version). After purchase, the company does not provide a refund of any kind.
Customer Support & Service
You may access an integrated help section on SentryPC, which has material that can aid you with installing the application, troubleshooting, or learning more about how the software operates. In addition, you can contact the vendor's customer support team through the use of an online ticketing system. It is unfortunate that there is no telephone help available; in the event that a time-sensitive problem arises, it is not ideal to have to fill out a form on the internet and then wait for a response from the company. SentryPC's competitors, such as Teramind and Veriato, do better in this regard than SentryPC does because each of these other companies provides help via web chat, email, and telephone.
Try and Get started with SentryPC: Go to the Site
FAQs
What are the recommended specifications for a computer to run SentryPC?
SentryPC supports both Windows and Mac operating systems. To be more specific, it is compatible with Windows 11, 10, 8, 7, Vista, XP, NT, and 200x, in addition to Mac OS X 10.6 and later versions of macOS. You can examine SentryPC data on a mobile device, despite the fact that SentryPC is unable to track mobile devices themselves.
How does geofencing work?
Businesses that use SentryPC have the ability to create a physical region and then receive notifications in real-time whenever a device enters or exits the defined area. Any setting, such as whether or not employees are authorized to take computers home during the holidays, can be enabled or removed at any moment.
Does SentryPC operate in stealth mode?
Yes, SentryPC is a service that is hosted in the cloud and operates invisibly in the background on a Windows or Mac device belonging to an employee. Because of this, you are able to keep a close eye on the conduct of your staff members without interfering with their normal workweek. However, despite the fact that SentryPC can operate in the background undetected, it is always a good idea to be open and honest with your team members about the employee monitoring that you are conducting.
Why is antivirus software preventing me from downloading the file?
When you install SentryPC on your computer, you are providing it with unrestricted access to all of the content that is stored on your device. It will keep a record of everything that happens and take screenshots as it does so. The vast majority of antivirus products see this as a potential danger and prevent it. As a consequence of this, you will be required to halt the protection provided by your antivirus software throughout the process of installing the software until the download is finished.
Is there a version of SentryPC that's free to use?
SentryPC may only be obtained with a paid subscription. Check out my review of Qustodio if you are seeking a parental control tool that offers a free trial period before you have to commit to purchasing the software. Qustodio offers a free trial period of thirty days.
Is it possible to monitor mobile devices using SentryPC?
SentryPC does not offer a mobile application at this time. It is only compatible with Windows 7, 8, and 10 as well as versions 10.6 and above of Mac OS X.
Disclosure: This post contains affiliate links. If you use these links to buy something we may earn a commission at no additional cost to you. Our reviews are not affected by participation in such programs.
Read More: