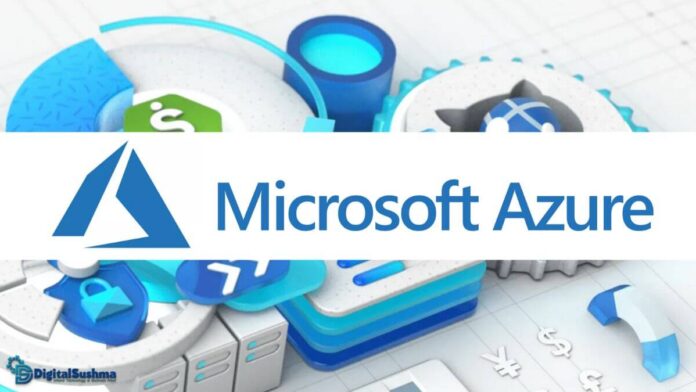 Are you looking to make your career in Microsoft Azure? Do you like cloud operations? Then Developing Solutions for Microsoft Azure certification course is the best option for you. Even if you are unfamiliar with Microsoft Azure, this certification can help you establish a good start.
Microsoft offers the AZ 204 certification exam. The aim of developing it is to get an end-to-end solution for Azure with the help of qualified developers. You can gain many skills related to the Azure program. Whether you have experience in programming or want to make a career in this field, it is a good option. You can opt for AZ 204 certification course.
Read more to learn its benefits or the reasons why you should select it!
Microsoft AZ 204 Certification: Overview
Microsoft has designed the AZ 204 certification exam to measure the professionals' abilities that define their accomplishment in technical tasks. It is a perfect launchpad for getting a steady job with a productive salary.
With the help of this course, you can learn various skills to manage and implement web applications, perform Azure functions, develop Azure storage solutions, secure solutions using Managed Identities, implement authentication and authorization, and compute and execute solutions.
With this certification, you can make your career as an SSAS Developer, Junior Cloud Developer, and several other positions.
Reasons to Earn Your Microsoft AZ-204 Certification Exam
Because you have decided to take this path, you must understand the importance of AZ 204. Some reasons let you understand why you should opt to select this exam.
Increase knowledge of Microsoft Azure:
For a sincere developer, if you do not have enough experience with Microsoft Azure, this certification is your helping hand. After completing this course, you will understand the functions of Azure, its features, and how it is better than other platforms. You can analyze your skills and can show the miracle to the world.
This certification is outlined for professionals who want to improve their skills in the Azure training programs. Once you hit this exam, you can achieve many job opportunities with better positions and higher salaries.
If you have worked with Azure, you must have the knowledge and technical skills. This certification program will boost your Azure understanding and improve your skills.
The AZ 204 certification program confirms that you have the required skills that potential employers must have. Apart from this, this certification teaches you some skills that you have not learned before as a developer. This way, you can reach a new height in your career.
Provide various job options:
This certification accelerates your career. From being a coder to a programmer, AZ 204 paves a smooth path for you. You can learn highly valuable and intricate programming skills with the help of this exam. Asa result, your CV gets a boost. You can get a leading role in your career with the help of this certification.
Requirements for the AZ 204 Exam
There are no specific requirements for the AZ 204 certification test. However, it will be best if you have the recommended knowledge and required experience necessary for qualifying for the exam.
Some general requirements of the AZ 204 exam are
Candidates necessarily have at least 1-2 years of expertise in Microsoft Azure and the advancement of cloud solutions.
Candidates must encourage fluidity in programming in a high-level programming language that Azure supports.
Benefits of the AZ 204 Certification Course
There is a wide range of benefits to getting this certificate. However, some advantages can make you stand among the world's top IT. For instance,
There are many job opportunities for professionals having AZ 204 certification.
An expert Azure Developer Associate can get the highest payroll in the IT industry.
Many Microsoft-certified programs are based on AZ 204 certification courses.
Tips to Prepare for the AZ 204 Certification Exam
Some tips can make your path for the exam quite easy. Following these tips, you can prepare the syllabus easily.
Familiarise yourself with the exam format:
Collect all exam-related information to familiarise yourself with the pattern and format of the AZ 204 certification exam. You can also visit Microsoft Office Docs' official website to collect more information regarding the exam.
Make your foundation strong:
Do not just go through theoretical preparation. The exam contains some real-time problems, and it will be best if you solve some practical exercises to get a command over them. It makes your basics strong.
You must solve practice papers as much as possible. This way, you can understand the level of the exam, the difficulty of topics, the type of questions, important topics, and your strong and weak spots.
Get the best study resources:
Having the best study material is very important to prepare for any exam. Without it, you cannot study or know what to prepare for the exam. Apart from self-study, you can take e-learning classes to prepare for the AZ 204 exam.
Related: Tips to Prepare For Exam AZ-204: Developing Solutions for Microsoft Azure
Conclusion
If you have decided to get AZ 204 certification, there is a preparation guide that can help you with the utmost knowledge and direction. Selecting the right resources and understanding the related concepts and topics.
Online practice papers, knowledge of fundamental programming, revising the concepts thoroughly, and knowing some tips can let you pass this exam easily.
Read More: