Halloween night is coming! When you choose to decorate your house and the costumes for the spooky and scary theme of Halloween, then why not your iPhone? So here are some ideas for Halloween wallpaper for the iPhone.
Scroll down to get the spooky Halloween wallpapers and set them as your screen wallpaper.
Halloween Wallpaper for iPhone
1. Aesthetic Halloween Wallpaper for iPhone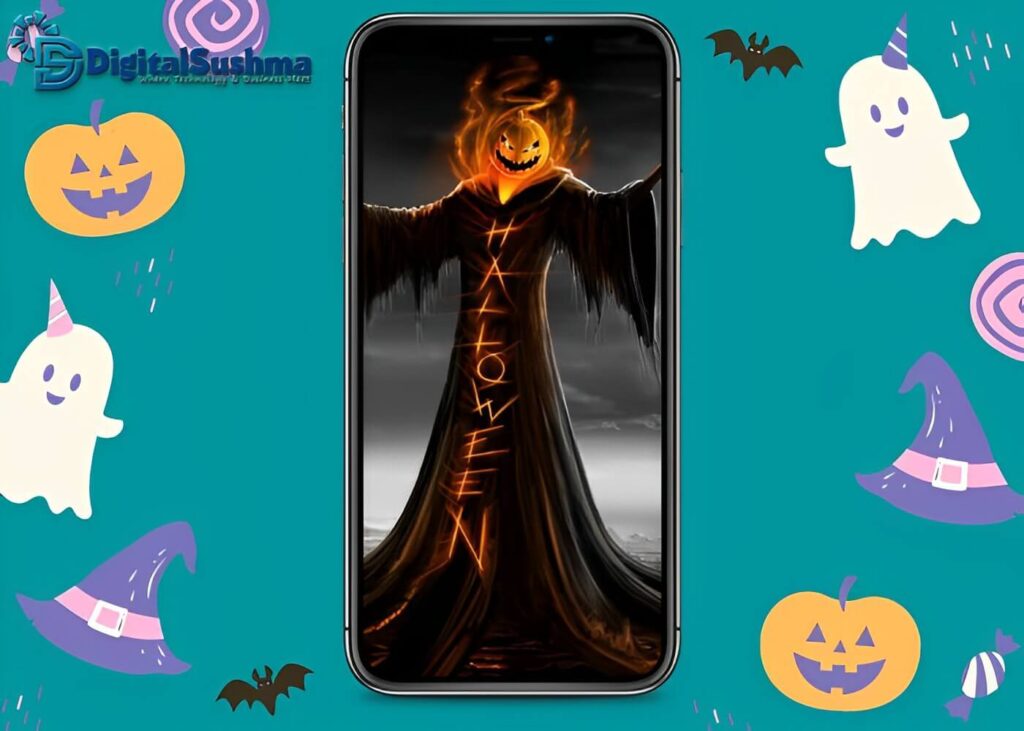 There ought to be some aesthetically pleasing wallpapers mixed in with the spooky and frightening ones. So here it is; let me know which kind of wallpaper you liked best in the comment section.
2. The classic Halloween Wallpaper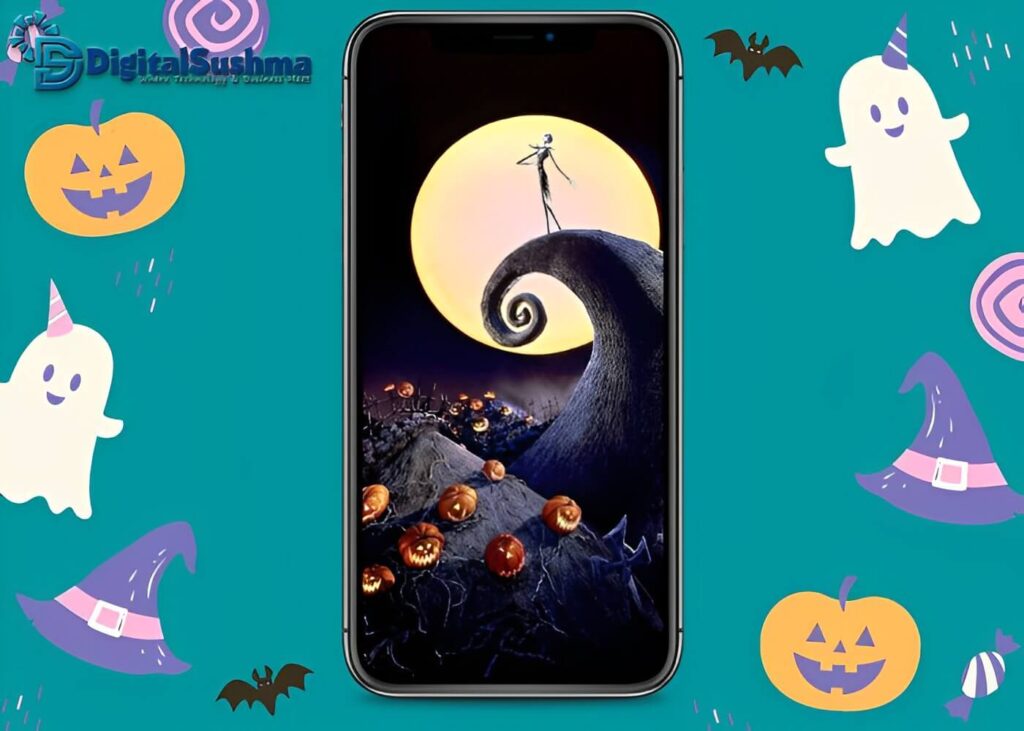 The first image that comes to mind for Halloween is a pumpkin lantern. Now, wouldn't this wallpaper collection be lacking without a classic pumpkin lantern?
Also Read:
3. Ghost House Wallpaper for iPhone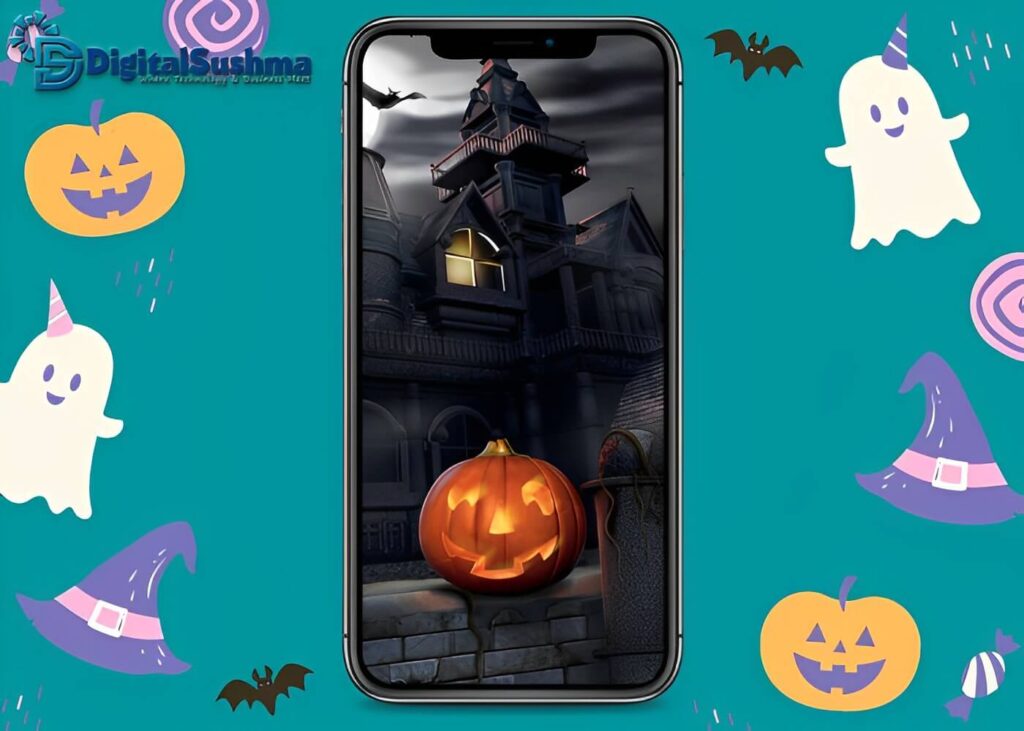 In this season while you are busy giving your house a spooky theme, try this Ghost house wallpaper for your iPhone. And enjoy this spooky and entertaining haunted house wallpaper.
4. Pumpkinhead Halloween Wallpaper for iPhone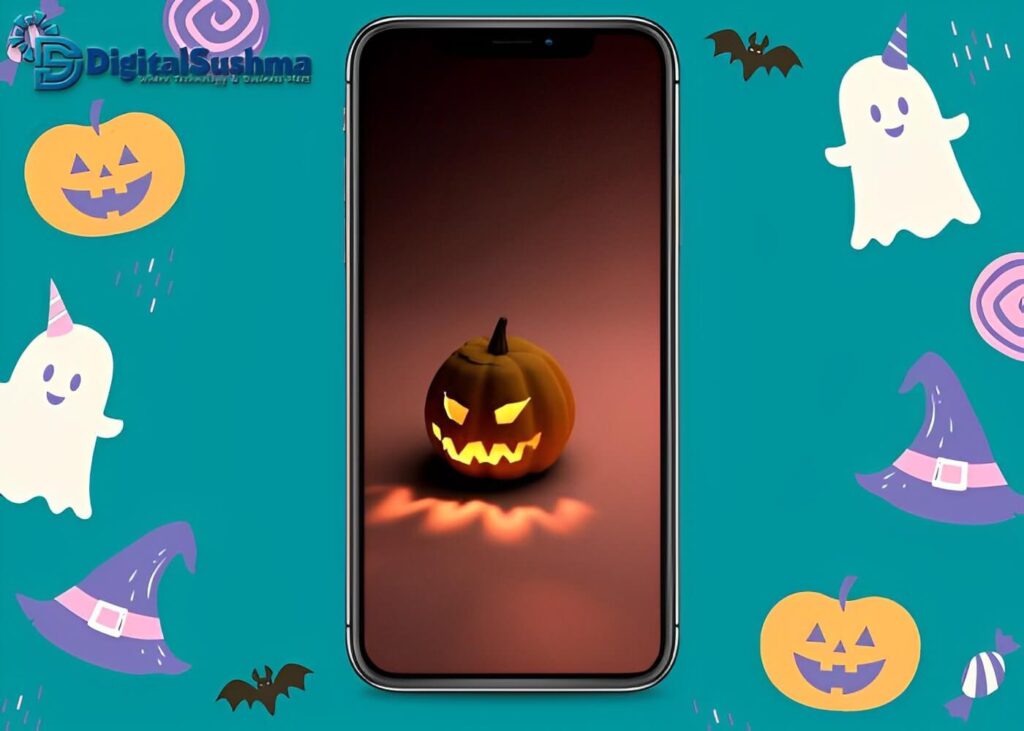 Nothing looks more spooky than the Pumpkinhead. What do you think? Do you want to give your iPhone a scary look? Considering the horrifying prosthetic makeup, this is the best Pumpkinhead yet.
5. Cute Halloween Wallpaper for iPhone
Try this scary and cute Halloween wallpaper for your iPhone to give it a new look.
6. Cloaked Ghost iPhone Wallpaper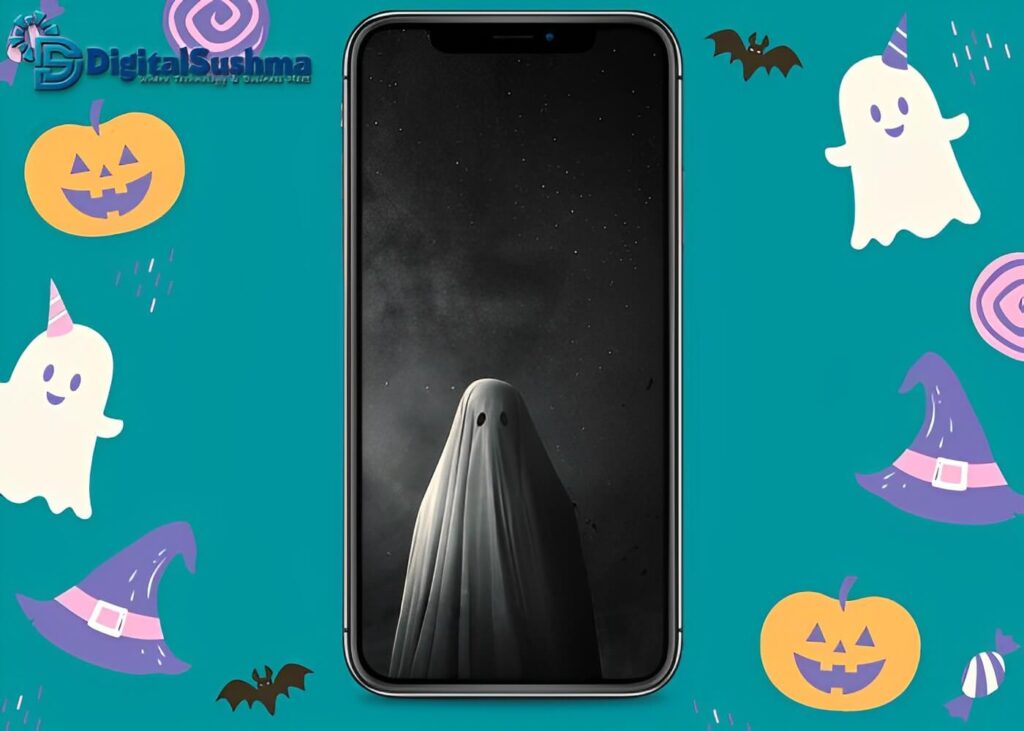 The most terrifying is the Clocked Ghost! Isn't it? This picture strikes a chord with my sentimental guitar. How about you? The true Halloween G.O.A.T.s are ghosts. And using a white bedsheet is the simplest way to cosplay as one.
7. Pumpkin Mask Wallpaper for iPhone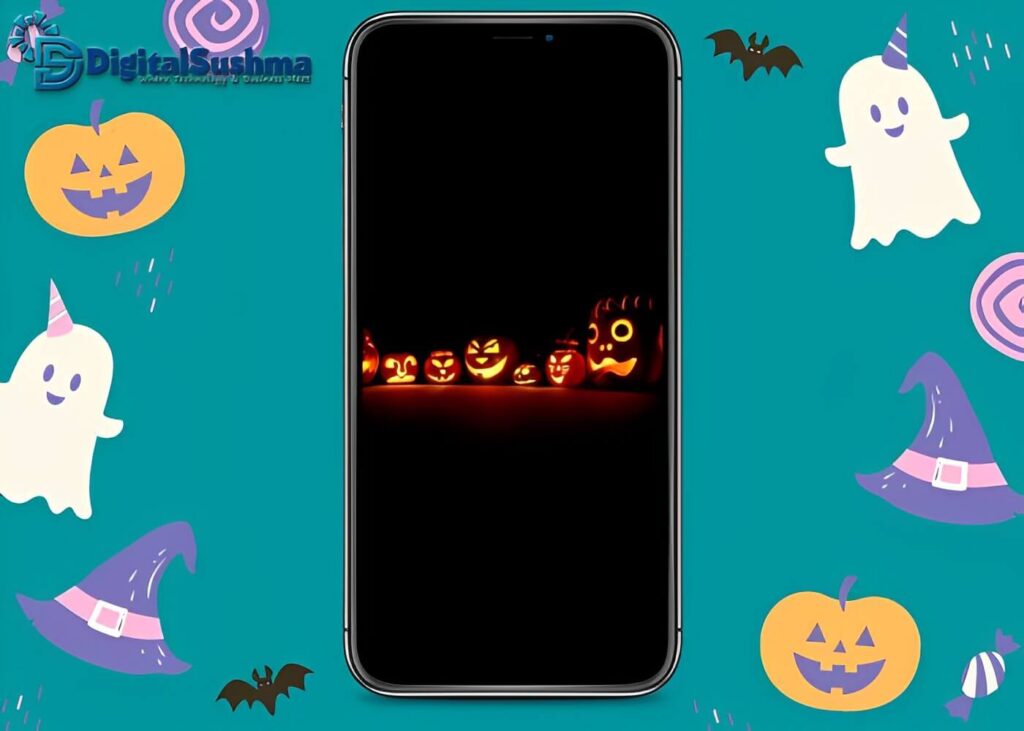 On the screens of your iPhone, a new pumpkin wallpaper keeps the creepy mood alive. It is lovely, colorful, and funky! Try this one.
8. Scarecrow Halloween Wallpaper iPhone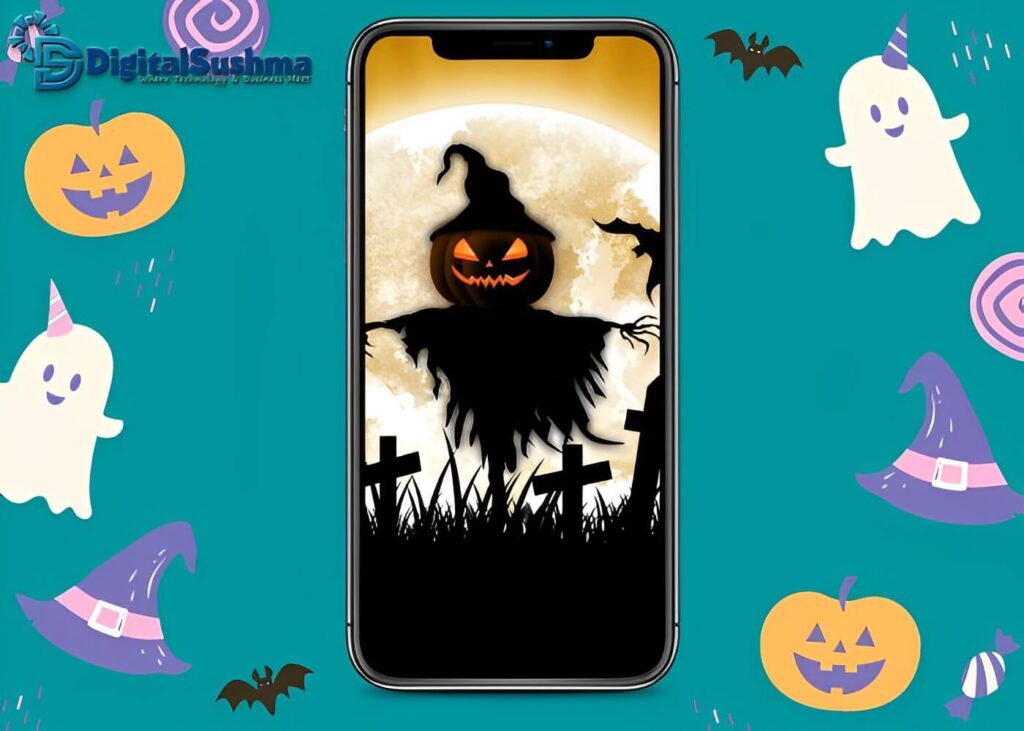 We all know how our kids get scared by the Scarecrow. This pumpkin scarecrow will definitely keep curious kids off your phone. Give it a go!
9. Glowing HD Halloween Wallpaper iPhone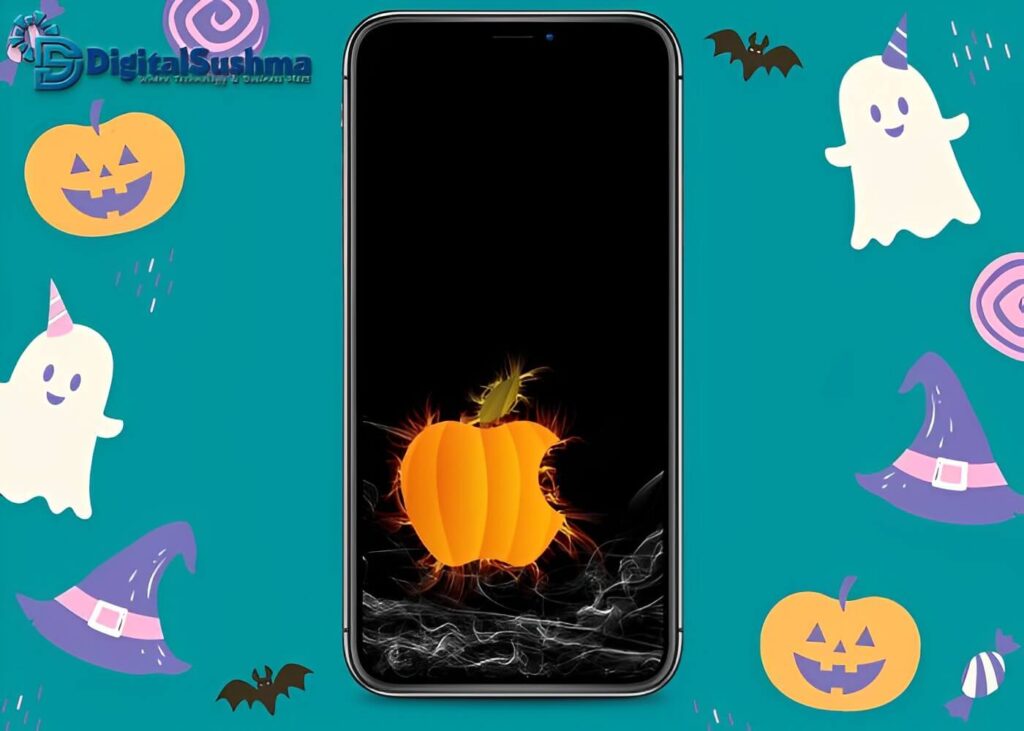 This Halloween-themed wallpaper gives your iPhone the style it deserves. If you like the overall vibe, get this wallpaper right away.
10. Farm Halloween iPhone Wallpaper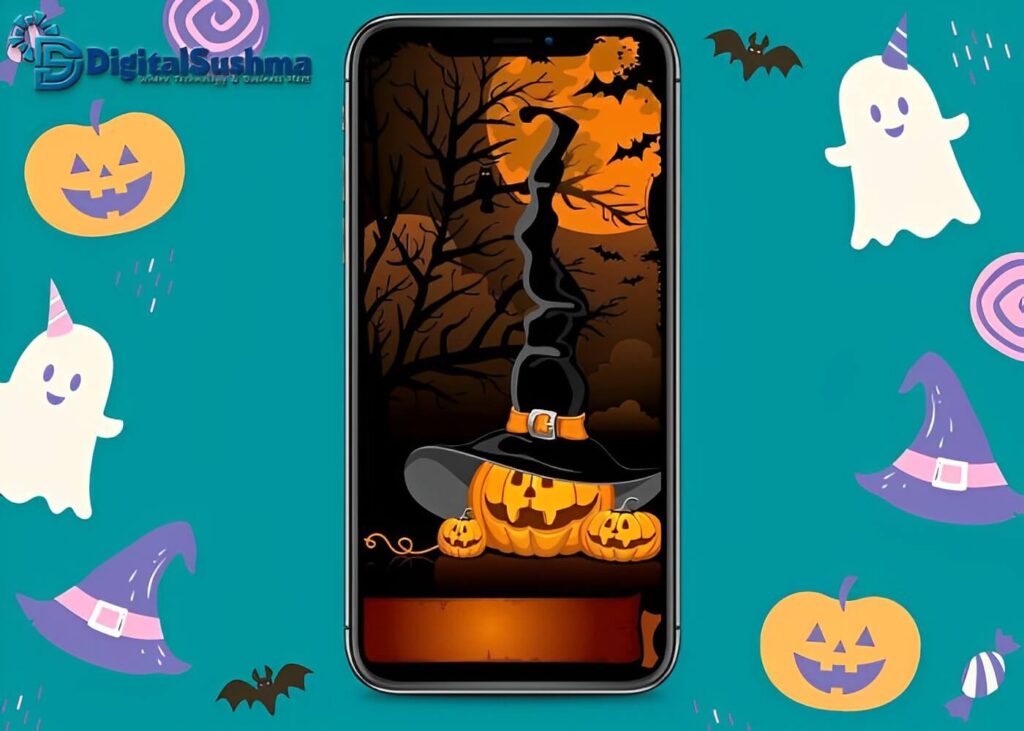 The farm theme of the Halloween wallpaper is a unique one. Your collection of Halloween wallpapers must include this spine-tingling wallpaper.
11. Haunted Tree Halloween iPhone Wallpaper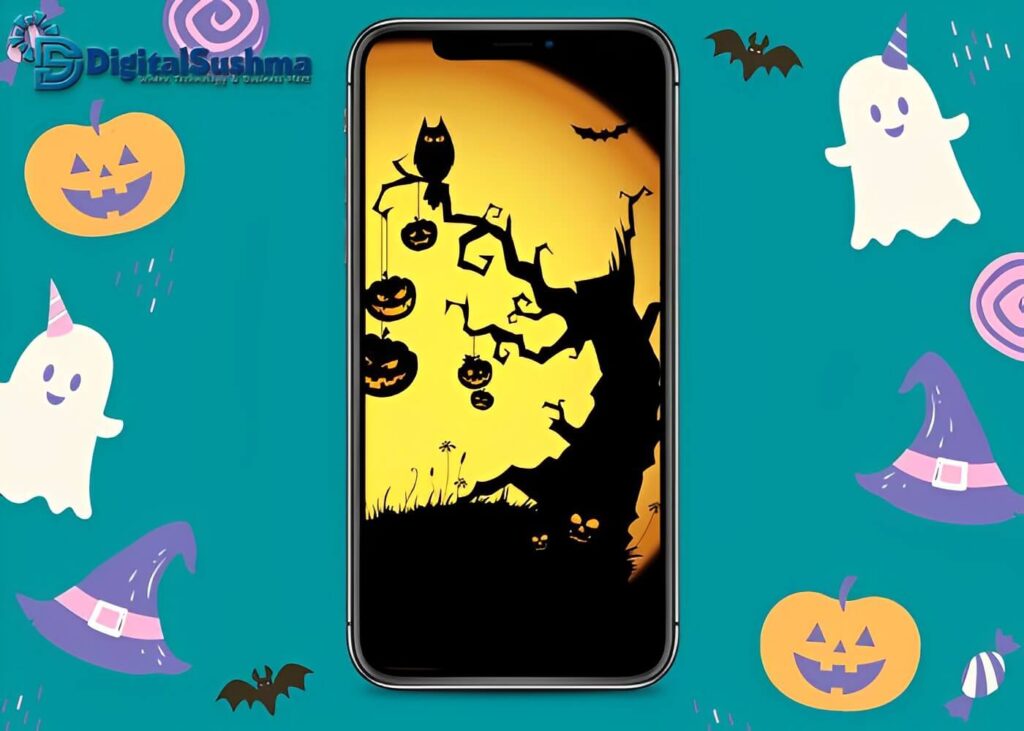 Try this haunted collection of spooky tree wallpaper for your iPhone.
12. Candies Halloween Theme iPhone Wallpaper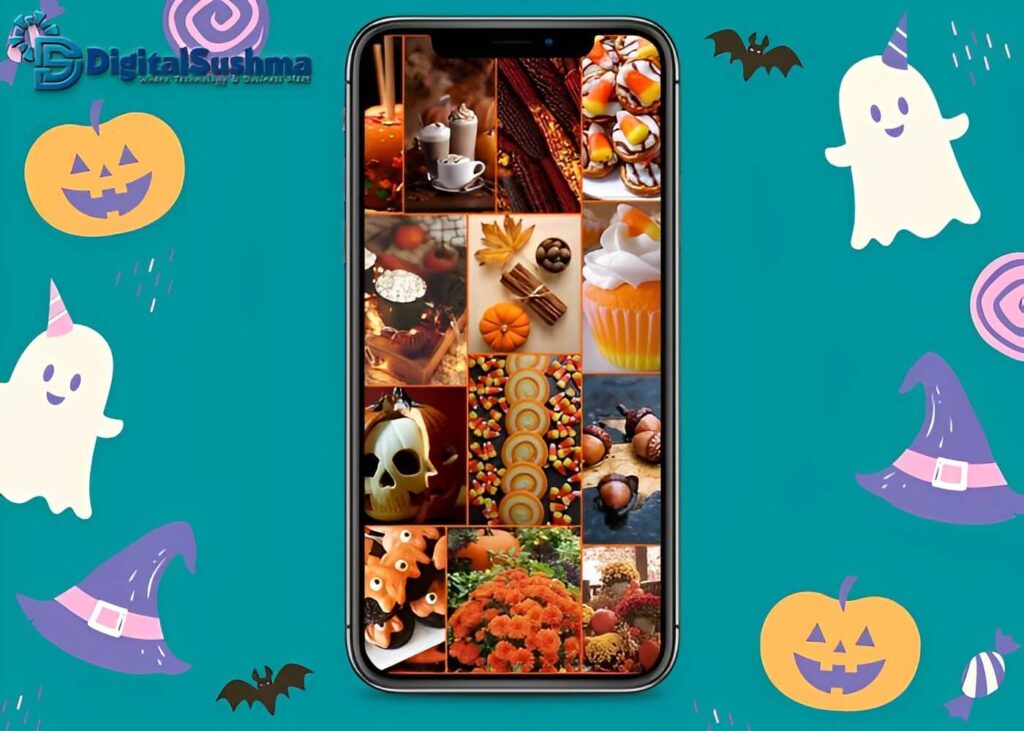 Halloween-shaped cookies and candies are the favorites for the kids this season. Try this wallpaper for your iPhone.
13. Spooky Castle Halloween iPhone Wallpaper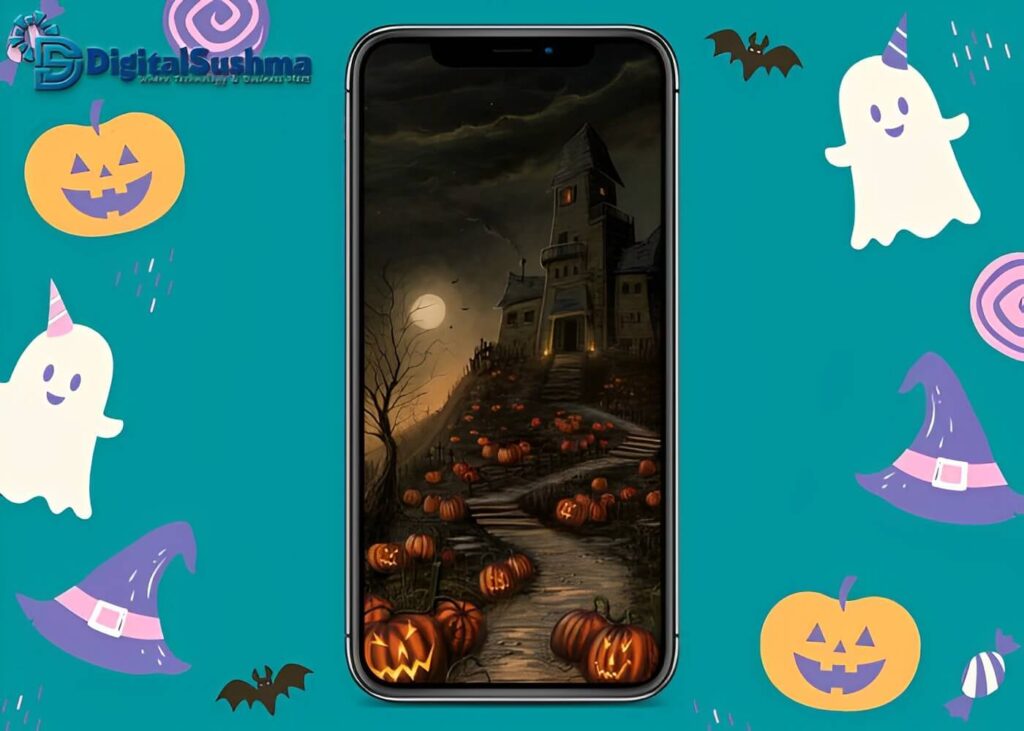 Try this Eerie Castle Wallpaper for your iPhone.
Wrap Up!
The Halloween season is filled with eerie, adorable, and enjoyable events. From ghosts to spirits to pumpkins… I'm hoping that the Halloween celebrations will be enhanced by these iPhone wallpapers.
Read More: