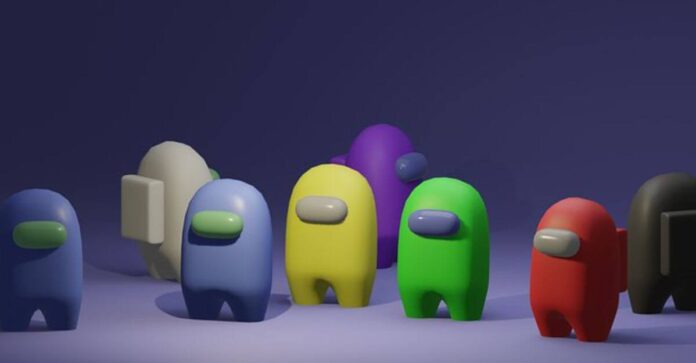 Our hearts have been captured by Among Us Characters game for all time! Its suspenseful gameplay, intriguing characters, surprise codes, and mystery plots have all been huge hits. The creators are constantly adding new features and elements. One of them, the addition of Among Us Characters & Among Us New Roles, really generated a buzz among its fans. Continue reading to learn more about the characters from "Among Us," including their number and the roles they play.
There are other games that are similar to Among Us, nobody will ever match the strengths of these 12 Among Us characters colors and roles. Continue and consider how you can add something enjoyable and exciting to your basic Among Us gameplay.
Who Are Among Us Characters?
About Us Characters are short, humanoid characters wearing spacesuits and are depicted as the living characters. They have short legs and no arms, and their spacesuits cover everything. Players occasionally appear to have four fingers on their hands during specific animations, such as when they are killed by An Impostor during the killing animations. The Reactor Meltdown UI, on the other hand, depicts a five-fingered hand being scanned. The back of the suit is also equipped with a small pack.
A player will become a ghost if they are eliminated during normal gameplay. The only differences between ghosts and living characters are that ghosts lack legs and have ghost tail in their place. They won't have their currently selected skin visible beneath the character.
There are 12 Among Us characters, and each one has a unique spacesuit color. Players can accept the crewmate role or a completely random one depending on their character. The roles are crewmate, imposter, shapeshifter, engineer, scientist, ghost, or guardian angel.
Also Read:
Different Roles of Among Us Characters
The game we never anticipated loving but ended up adoring is called Among Us. The game is exceeding all standards and carving out a niche for itself. In order to participate in this new trend, streamers from all over the world are investigating various hacks and Among us Mods. forcing the creators to keep it current and interesting. The game now features a total of 12 Among Us characters from the year 2022, each of whom wears a distinctive color of spacesuit and plays a variety of Among Us roles.
Some of the roles of Among Us Characters are given below:
Imposter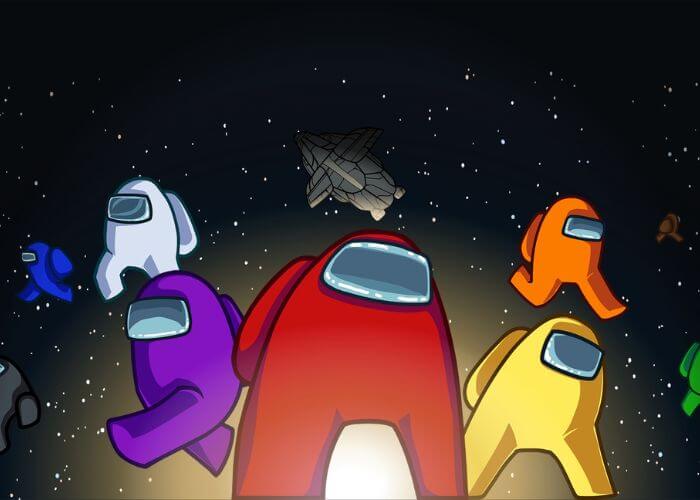 A player may be selected at random to serve as the Imposter in each game. The most intriguing position you might land is this one. Your only objective is to stop them at all costs, not to help the crew.
You'll need to approach the Crewmates covertly and murder them. But keep in mind that other players can report your bad deeds, and the game is over if the majority votes you out.
Crewmate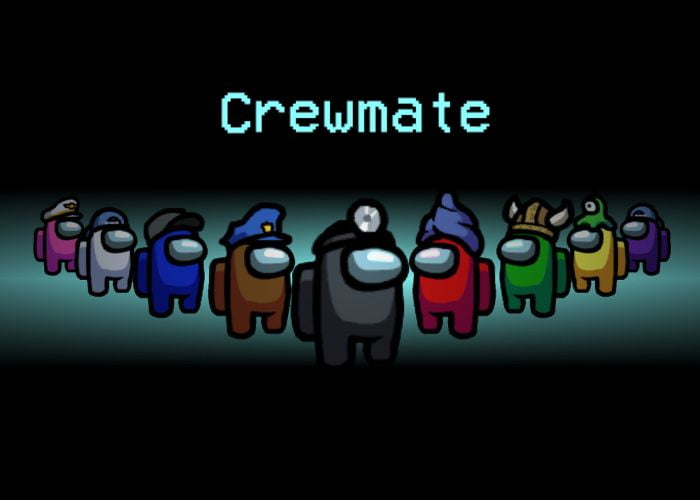 Even though carrying out tasks as a Crewmate occasionally might get dull, you'll still be an important team player.
You'll have to figure out who the Imposter is while acting as a Crewmate. Before the perpetrator finds you, head to call a meeting if you do find any proof.
Shapeshifter
The game's shapeshifter role was introduced earlier this year. This can transform into any other colored Crewmate but is essentially an Imposter.
Anyone on board could be killed while you were passing for someone else. This aids in the other players becoming mentally exhausted. So, while you're busy eliminating them one at a time, they're busy pointing the finger at one another.
Ghost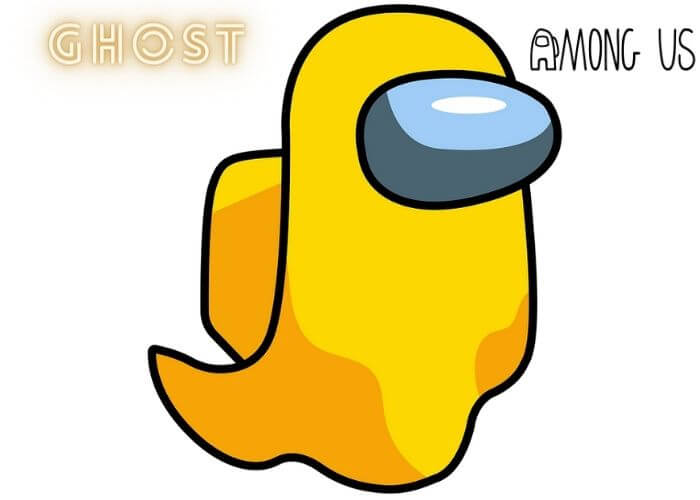 A worse role to land, but it still has benefits. You'll become a wandering spirit if the Imposter kills you or if you're elected out of office.
Even if you're creepy, you can still assist the crew by performing tasks, or you can choose not to. Instead, you can unwind while watching the chaos take place.
You can only communicate with other ghosts while you are one of them. You forfeit your right to vote as well, but that is your fault.
Engineer
Being an engineer gives you a peculiar ability, unlike other Among Us Crewmates. You can escape from some circumstances by jumping into vents. Use that skill wisely to escape from some difficult situations, but be careful not to use it too frequently because it has a cooldown.
Guardian Angel
This Among Us character was included after the game gained enormous popularity. The Guardian Angel transforms into the first player to be captured by the Imposter.
Any Crewmate can receive a shield boost from you as a Guardian Angel. It does have advantages to die first because this power shields your Crewmates from any Imposters that may be out and about.
Scientist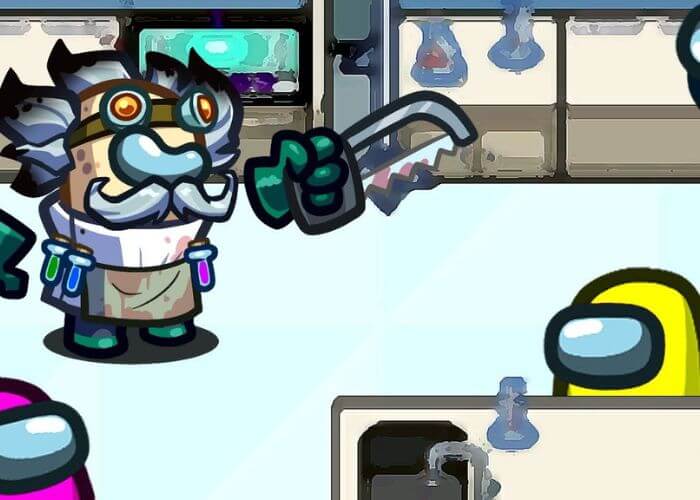 It would be fascinating to play the Scientist in Among Us. You will be able to check the vital signs of every Crewmate when given the role of the Scientist.
This will enable you to quickly determine whether someone has passed away or locate any Shapeshifters. You'll quickly catch the Imposter if you make the right moves.
Different Among Us Characters Based on Colors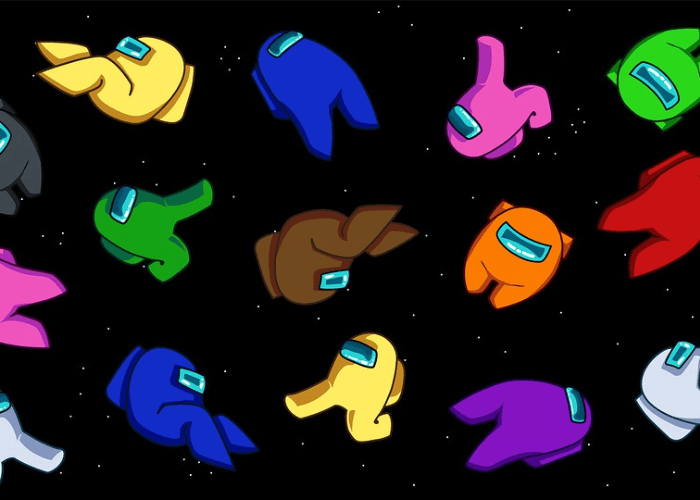 There are 12 Among Us characters available in different colors and in different roles in the gameplay. Find below the list of Among Us characters!
Black
Blue
Brown
Cyan
Green
Lime
Orange
Pink
Purple
Red
White
Yellow
Each tiny spaceman of Among Us Characters points as your avatar, or representation of you as the player. All players, including the imposter, are accountable for this.
Among Us Character Cosmetics
Even though the Among Us characters have a variety of colors, Among Us also introduces you to one of their amazing traits: cosmetics. With the help of the available wholesome elements in cosmetics, the player can customize his distinctively colored character. Players can dress up their Among Us characters with a variety of hats, nameplates, pets, skins, and visor cosmetics.
What is Different Among Us Mods
Without a doubt, the game Among Us is enjoyable, but that does not imply that it is faultless. Nowadays, everyone has a new idea for how to improve the game. Unexpectedly, some dedicated players of Among Us have created mods to express their creativity.
Even though Studio Innersloth did not formally include these mods, they undoubtedly increase the appeal. A selection of the top Among Us mods is provided below:
Sheriff Mod
The Crewmates now have a new role thanks to this mod. There is just one caveat for the Sheriff, who has the authority to execute anyone he believes to be the Imposter. You'll meet your end instead if you happen to kill an innocent player.
Vampy Mod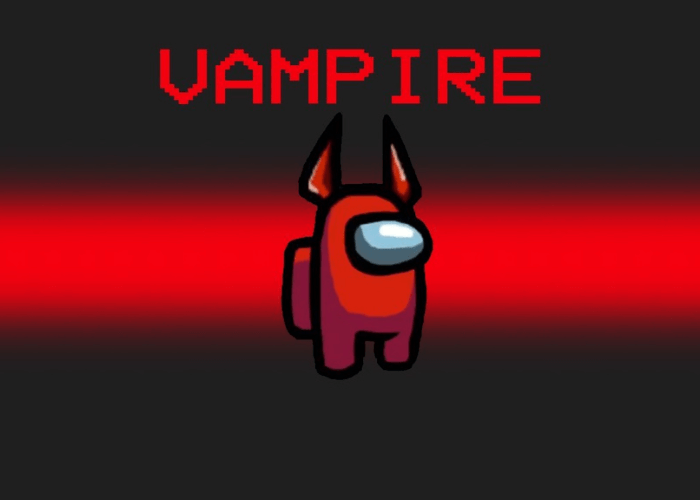 The Among Us characters take on a supernatural twist thanks to The Vampy Mod. Players can become bloodsucking vampires, which makes it easier to access Bloodrush mode. In order to eliminate the Crewmates, spy on your adversaries, choose your opportunity and transform into a bat so that you can fly between rooms.
ColorsPlus Mod
Tired of consistently wearing the same colors? Enjoy over 256 new static and dynamic colors when you install the ColorPlus mod.
CmdsRoles Mod
Particularly, this mod is sick. Every Among Us character will have access to 28 new roles. Play as the Doctor, who can bring back the dead, or as a cunning Ninja, who can take out the Imposter. You can be whoever you want because there are so many new additions.
How to Change the Name of Your Among Us Characters Game?
One of the incredible features of the Among Us Characters is that you can change the name. After each round, you as the player can trick your friends by changing the name of The Among Us Character. All you have to do is follow these 3 easy steps to change the name. To learn how to change your character's name in The Among Us Character, continue reading:
1. Go to the 'Online' option.
2. Click on Enter Name.
3. Then enter your new name.
Easy, huh? These three easy steps to change a name in The Among Us character can take your basic gameplay to a whole new level. You must continue reading this article to find out how many The Among Us characters there actually are in the game.
How to Change Color in Among Us
If you want to change the color of your character follow the steps given below:
1. Browse Among Us on your device.
2. Select a game mode from the option (Local or online).
3. Once you are done with your name, start the game.
4. Then tap the "Customize" button on the right side of the screen.
5. After clicking the Customize setting, you can easily choose or change your character color.
6. And yeah! You are done.
Wrapping Up
All we can conclude from the comprehensive guide to the Among Us Characters is that they do play a significant part in the gameplay as a whole. Who will ever play .a game that is dull and boring?
Frequently Asked Questions – Among Us Characters
1. What are Among Us characters called?
Each participant assumes one of two roles. The smallest number of them identify as Impostors, and some of them are Crewmates.
2. Are Among Us characters humans?
The Among Us characters are humanoid creatures with a chubby appearance, and they have small backpacks and full-body spacesuits on.
3. What is the name of the black character in Among Us character?
It is also known as "Gray," Black is frequently used to represent The Impostor.
More Read: