Here is a new feature launched by Google within Google Search Console is "Removals Tool". So let's discuss about this new tool and how it works for your website.
This tool has three different part that focus on (a) Temporarily Removals, (b) Outdated Content and (c) SafeSearch Filtering
Temporarily Removals
Temporarily removals allow you to remove specific URL from Google Search Result Page quickly for about six months. Temporarily removals do not delete your URL from Google, it just hides the URL for about six-months from the Google Search Result.
Temporarily removals give you two options of removals:
Temporary remove URL will only hide the website URL from Google Search result for six months.
2. Clear cache URL clears the cached page and clears the page description snippet in Search results until and unless the page is crawled again.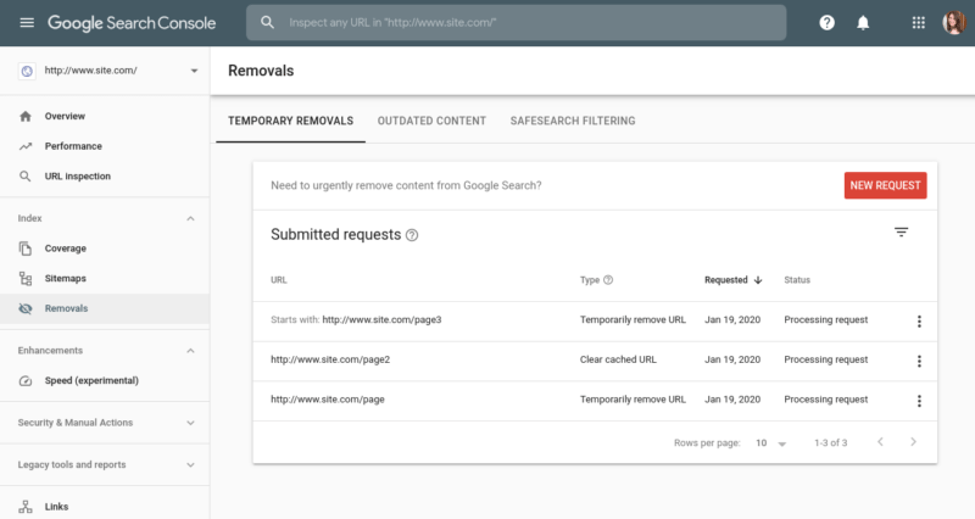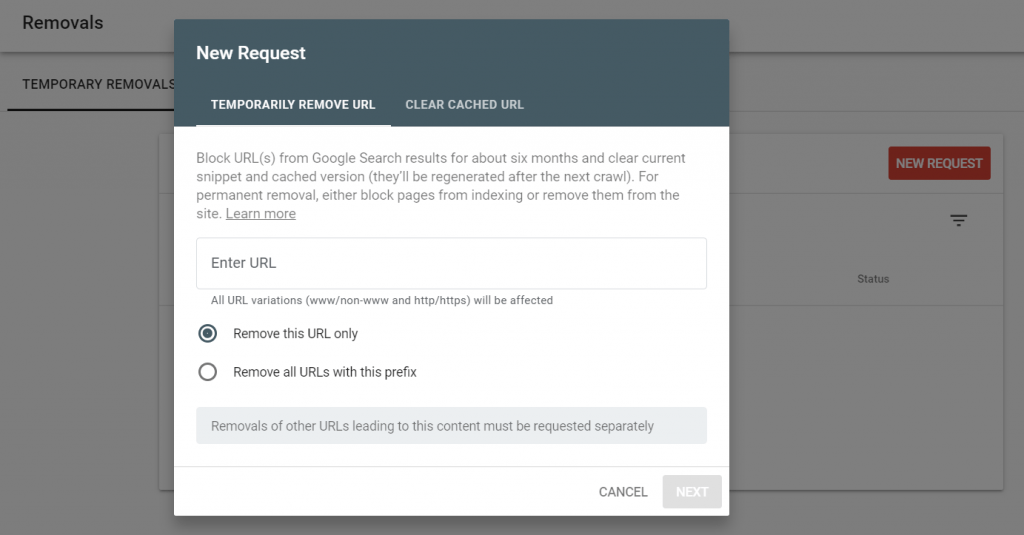 Outdated Content
The outdated content shows you're the information on removal requests of URLs which is no longer present on a page.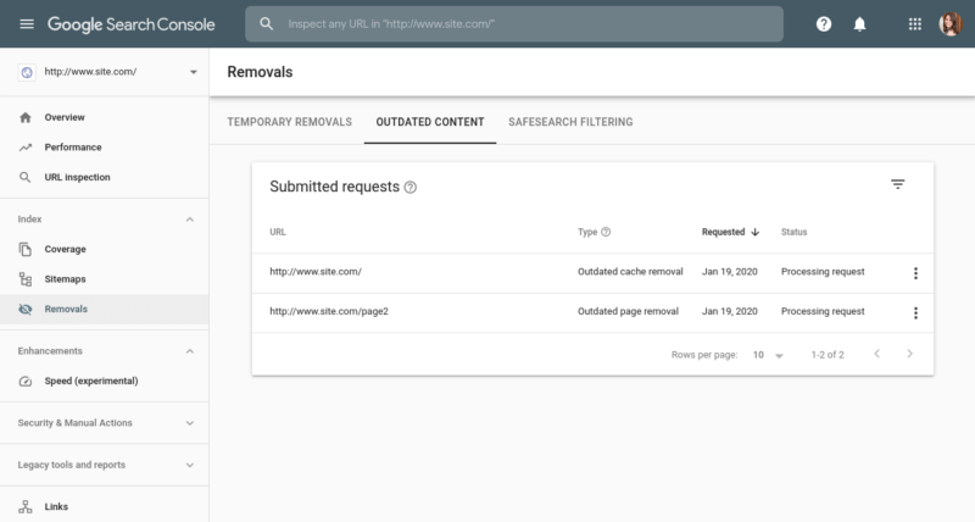 SafeSearch Filtering
Using SafeSearch Filtering you can get the information about your pages on your site that were reported by Google users as adult content. Once you submitted the URLs it will be reviewed by Google, and if Google feels that this content should be filtered from SafeSearch results, these URLs are tagged as adult content.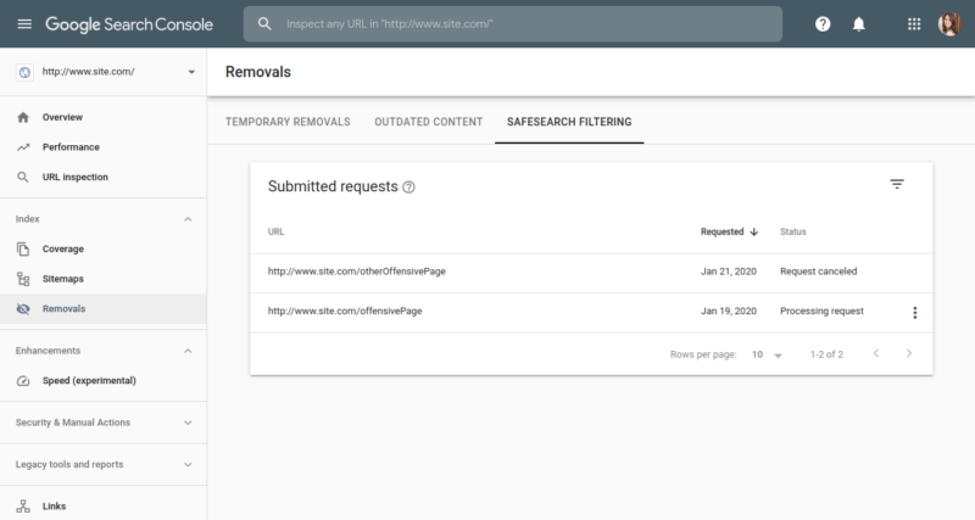 Final Words
This tool has been updated on 28th of January 2020 by Google. Surely you will get benefit by using new Removals Tool.