Snapchat, available on Android and iOS, is a top choice if you're looking for a quick and easy way to share photos and videos. Using the app, you may shoot a Snap (a photo or video) and then modify it with text and drawings. However, the use of filters and lenses is where Snapchat's true entertainment value lies. When you take a photo with Snapchat, you may apply a filter to it, which will add a design overlay, or you can use a lens, which will add an effect in real-time. Face Swap, Puking Rainbow, and more Snapchat Lenses are available. The Butterflies Lens is a good example of this type of lens. If you're curious and want to know how to unlock the Butterflies Lens on Snapchat, then this article is for you.
The app's popularity has mostly been driven by its entertaining array of selfie-oriented filters and editing tools. The app's camera makes snapping selfies more fun than using the built-in cameras on other platforms. Moreover, Snapchat's filter library is dynamic and constantly updated with a plethora of unique options.
We'll get a quick rundown of what Lenses are and how to unlock the Butterflies Lens on Snapchat.
What are Snapchat Lenses?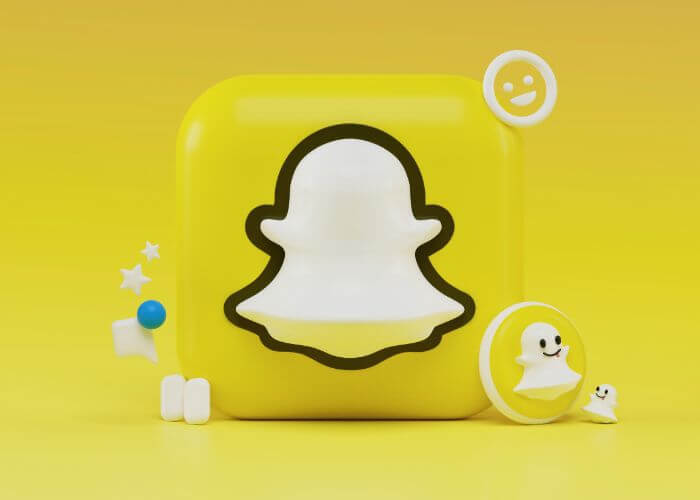 You may have seen Snaps of folks who have thrown up a rainbow. The Snapchat Lenses function allowed for this to happen.
One of the most popular features of the Snapchat app is Snapchat Lens, which lets users superimpose a variety of humorous and often absurd effects on their Snaps. In order to effectively detect your face on the Snap Tab and apply real-time effects, it makes use of facial recognition technology.
Snapchat Lens has been widely utilized by Snapchat users ever since its introduction in 2015. This is only a short list of the many Snapchat Lenses available.
Puking Rainbow
Face Swap
Rosy Cheeks Retouch
Screaming Zombie
Face on Fire
Realistic Monkey Face
Animal Ears with Glasses
Crying Eyes
Eyes Popping Out of Your Head
Age Yourself
Snap claims that over a quarter of a million Lens producers have made over 30 million Lenses available to users.
Also Read:
Snapchat Butterflies Lens: What's It All About?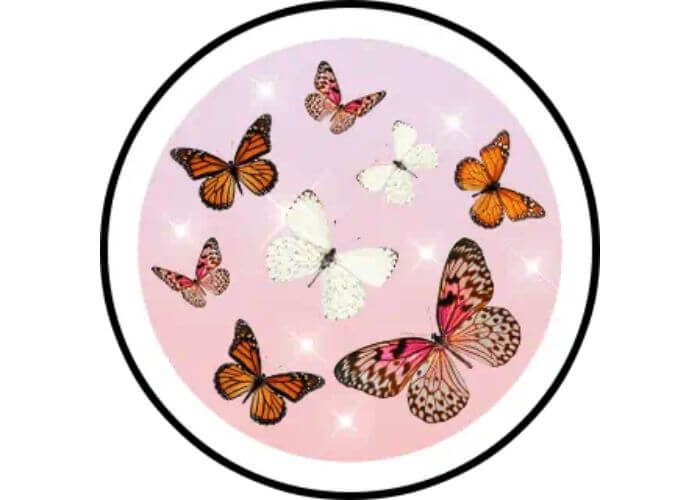 The Butterflies Lens on Snapchat is quite well-liked. With the Butterflies Lens, you may insert a swarm of winged creatures, such as butterflies, into your desired Snap as a fun and whimsical addition.
This lens works great for both still images and motion pictures. The animated butterflies that appear after using the Butterflies Lens are a cool effect. If you like, you can also make the butterflies flutter all over your body.
Keep in mind that there are many Butterflies Lens available on Snapchat. However, before you can use any Butterflies Lens, you'll need to enable them in the Snapchat app.
Steps on How to Unlock Butterfly Lens on Snapchat
Find a Snapcode in the shape of a circle within your Snapchat account. It might allow you to access the World Lens in your account. The Lenses can now be shared with friends and everyone can use them at the same time. The lens of these glasses is shaped like a butterfly, hence the moniker.
It looks like a butterfly with huge wings spread out over the formation. The butterfly glasses are extra-large, with soft, fluttering wings that extend out of the frames to accommodate a range of facial shapes and sizes.
The butterfly filter is fun because it requires you to scan the snap code in order to access more butterflies in your photo. When you put yourself in front of the camera, butterflies will appear. Here, you must fit entirely inside the enclosure. There would be butterflies all over the place, and the background would turn dark. This effect is animated, making use of one of the fantastic capabilities. Okay, so let's quickly go over how to unlock the butterfly lens on Snapchat.
How to Unlock Butterflies Lens on Snapchat Using Snapcode
You can get access to Snapchat's Lens in two ways.
1. Start Snapchat.
2. Activate the Snapchat camera.
3. Observe the picture with the Snapcode.
4. Put your finger on the camera's Screen and keep it there.
5. Finally, you can unlock the Snapchat lens on your phone.
How to Unlock the Butterflies Lens Using URL on Snapchat?
Here's how to unlock the butterflies lens in a different way. Usually, you can send a link to a lens to someone else.
1. In order to begin, click on the link.
2. Activate the Lens in Snapchat.
3. Snapchat would start to load on a smartphone.
4. You'll be asked to unlock the Lens.
Please Note: A desktop or laptop would take you to a Snapcode-displaying webpage.
A Guide to Sending a Lens URL to Your Friends.
Follow these instructions to send an unlocked lens with your friends.
1. Open up Snapchat and access the camera.
2. Open lenses.
3. Select the person whose filter you want to share with by swiping to that person's profile.
4. Select the "Details Icon" above the lens button.
5. To forward this Lens to a friend, click "Send to Friends."
How to Search for Butterflies Lens on Snapchat
If all else fails, you may always try to locate the Butterflies Lens within the Snapchat app itself. With any luck, you'll get access to the Butterflies Lens.
1. Launch Snapchat on your mobile device.
2. There is a search icon in the top left corner of your Snap Tab (the camera screen of your Snapchat app). Use your finger to tap it.
3. Enter "Butterfly Lens" into the search field and hit enter.
4. You will find a plethora of options for various filters, lenses, effects, etc.
5. The end result may contain more than one Butterfly Lens. Find a perspective that will help you achieve your goals.
6. You can use the lens you've chosen to take Snaps, or photographs, or videos.
More Read:
In Conclusion
Use this Snapchat feature whenever you feel like having butterflies land on your face or hands. It is widely utilized and tremendously liked. I have given all the details about the ways to take to unlock the butterfly feature in Snapchat. I hope you would like the feature and follow us to know more about such an excellent function that you may not have learnt in your social media handles.
FAQ | How to Unlock the Butterflies Lens on Snapchat?
1. I have been trying to find out how to unlock Butterflies Lens on Snapchat, but I have been unsuccessful.
1 Start Snapchat.
2. Scan the snapcode with your Snapchat camera to see the picture.
3. You may access the Snapchat lens by holding your finger on the camera screen.
2. Is it possible to share the butterfly lens with friends?
Yes. If you have a friend on Snapchat, you can send them the butterfly link.
3. If I click on the butterfly, will a new tab open?
Snapcodes can be used to access the butterfly link, or you can simply go straight to Snapchat.