Alright, so you have successfully owned a business and launched your brand new website. Congrats on the first step towards success. However, as an entrepreneur, you must ensure that your website is not lost in the digital shuffle. If you want to give your business the attention it deserves, then you must master the art of content writing and content marketing techniques. If you are still wondering how to increase website traffic through content writing techniques and through quality content, then scroll down below to get some helpful ideas:
Techniques to Get More Viewers for your Website
Your Website Contents must Garner Strong SEO:
The SEO keywords can get your content noticed and help your website be on top of SERPs. Achieving SEO-friendly content may not be a cakewalk, and you may need to research a lot to get the apt keywords. You can take the help of professional tools available in the market like Moz, Ahrefs, or Semrush for keyword research. While using the keywords, you must make sure that the keywords must look natural and nit stuffed. Also, you must use the keywords uniformly in your content. Hiring an SEO agency will also help you with the right SEO keywords.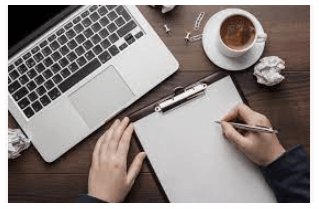 Contents should be Engaging:
Remember your visitors do not land on your website to read a Dickens' novel. Most of the visitors come to your website as they are looking for a solution to certain problems or they intend to find answers to some questions. In some of the cases, they land on your website to gain knowledge about different topics. Hence you must make sure that your content should be engaging and should provide the readers with what they are looking for. You may need to research what your audiences want to see and then choose the topics carefully to get their attention.
Post Regularly:
You must be regular with your content posting. You can create a content calendar as well to make your posts more regular. If you are not regular with the contents, audiences may lose interest in your content eventually.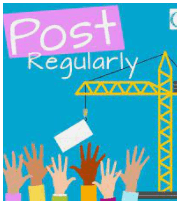 Write a Guest Post and Exchange Backlinks:
Writing guest posts will help you generate more traffic and augment your SERP rankings. You may need to check the guest posting guidelines before you choose to post. You can find many professionals who will be willing to exchange backlinks with you. 
Include Active Social Media Pages, Links, and Hashtags:
You can include active social media pages and hashtags in your content and your website. You should also interact with your followers if someone has any queries and concerns. You can update the link in your bio when new content comes out. You can also tag influencers who may be interested in your content. It may also be a prudent idea to send newsletters when new content comes out. You can send emails to your subscribers or others who may be interested in the content you post. You must include interesting subject lines in your email for the readers.
Personalization methods can help you with more people who will be interested in such newsletters. Of course, you will have to ensure that your emails are mobile-friendly; you can even conduct a/b testing to find out which email was opened or read for the maximum time. Don't forget to insert a link to the bottom of the email where subscribers can read the entire content.
Conclusion:
The above content writing tips will help you get more eyes on your content, increase website traffic, and will fill your pipeline with interested leads.