You can now download iOS 16, and as with any new major software update for the iPhone, there are features and settings you'll love – and others you might not. If you have the new iPhone 14, this will also apply to you.
The addition of the Search button at the bottom of the home screen, right above your dock, in iOS 16 has caused quite a stir. Many people are not satisfied with the new home screen setting.
Although iOS's Search feature is useful for quickly finding text messages, files, settings, websites, and photos, the new button is placed in a location where it's easy to tap by accident, especially when scrolling through your various home screen pages.
When you accidentally press the new Search button, the Search feature expands to fill the entire screen. Then you have to swipe out of it to return to your home screen, which is inconvenient.
Fortunately, getting rid of the new Search button on your home screen is a simple fix.
How to turn off the new Search button on iOS 16
So, if you want that Search button removed and your precious home screen indicator restored, follow these steps:
Open the Settings menu.
Scroll to and select Home Screen.
Locate the Search section.
Toggle the switch next to 'Show on Home Screen.'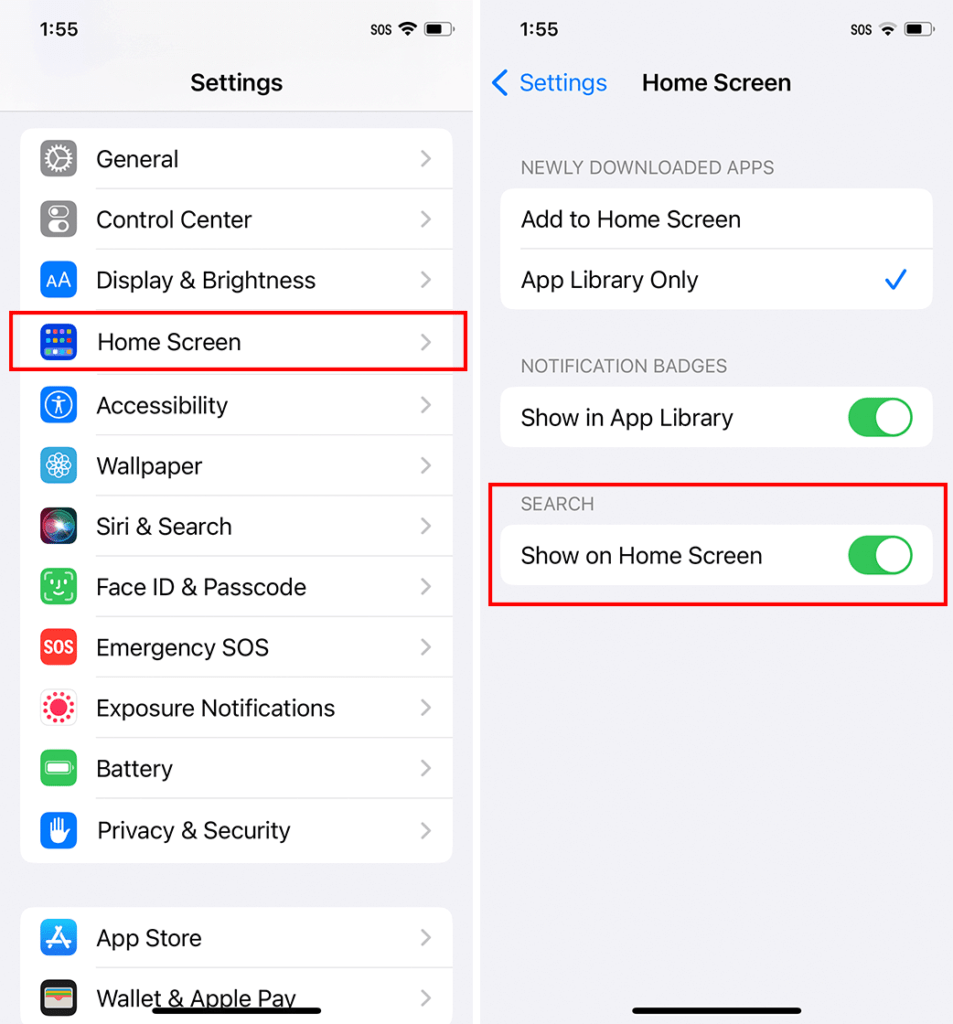 If you want to use the Search feature after removing the home-screen button, you can do so in the usual way: swipe down from anywhere on your screen.
Also Read: