After months of Covid restrictions, consumers are ready to spend big this summer. In fact, more than 2 in 5 Americans expect to spend more than $1,000 over the summer on experiences, goods, and services.
Summertime is also an exciting time for retailers across the country as they can install pop shops in different locations. A pop-up shop offers immersive and unique experiences in short-term brick-and-mortar locations to boost brand awareness and test new products.
One of the benefits of summer pop-up stores is they let brands follow customers to their summer retreats. For instance, the Hamptons is a popular destination for fashion pop-ups by both high-end and accessible retailers. Explore ten unique summer pop-up shop ideas below.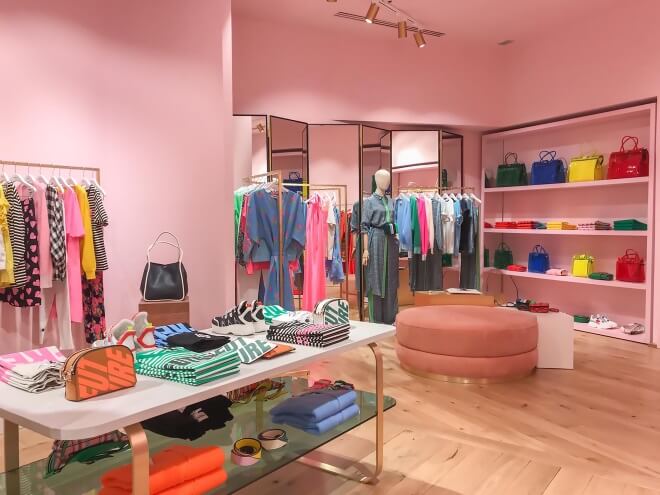 1. Think Out of the Box
Impressions are everything with pop-up stores, and you should scout for unique spaces like old buses, empty warehouses, food trucks, book lofts, and restaurants.
For instance, a shoe-shaped pop-up store by Adidas was a scene-stealer at Barcelona's Primavera music festival. The American design house Kate Spade is also known for its out-of-the-box pop-ups, including a themed igloo in New York's Bryant Park.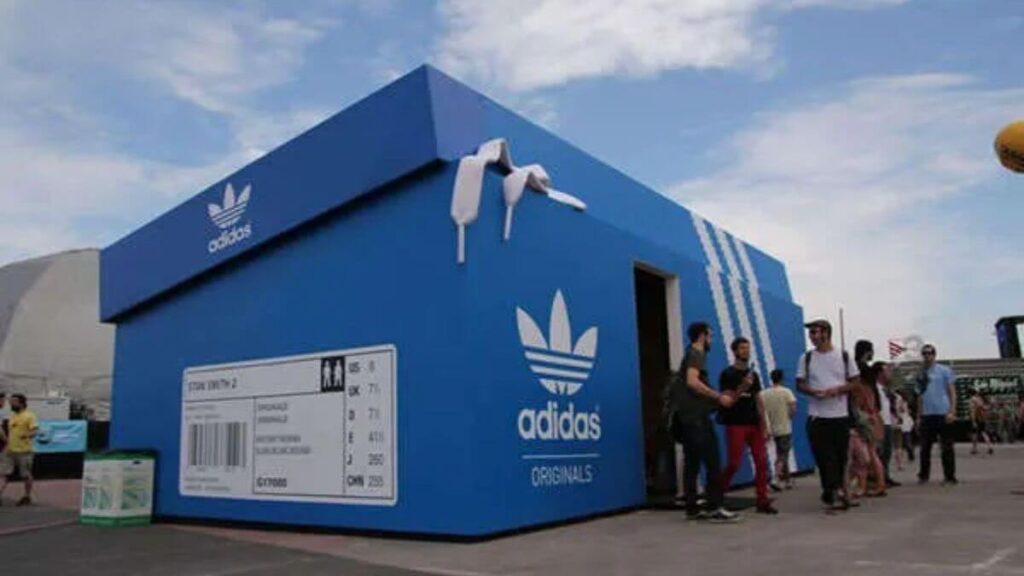 2. Install Photo Ops
Instagrammable nooks and corners are the secret to a successful pop-up in the social media age. So, design photo ops like a flower wall, art mural, and fun sign to encourage people to take photos in your pop-up space. The Museum of Ice Cream is among the brands that have nailed the art of Instagrammable pop-ups, which have become so popular that the brand opened a permanent location in Soho, New York.
Add brand elements to the photo-op spot and keep it bright and well-lit. Additionally, display your social media handles near or in the space to help customers find you quickly and tag you in their content. You can even hire a photographer and design multiple backdrops to add excitement among potential customers.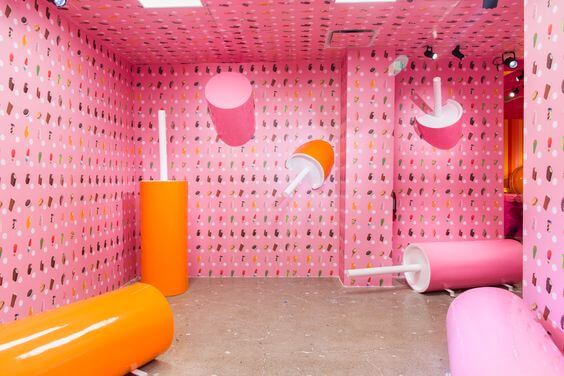 3. Create a Multi-Sensory Experience
Pop-ups let brands get creative with sensory experiences. If you want to boost foot traffic in your pop-up, create an immersive environment that appeals to different senses. For example, a beach theme is an excellent idea for a summer pop-up as you can make it come alive with clean and breezy air with a hint of salt and coconuts, lush ferns, and piña coladas. Further, let people take off their shoes and delight in the feeling of sand between the toes.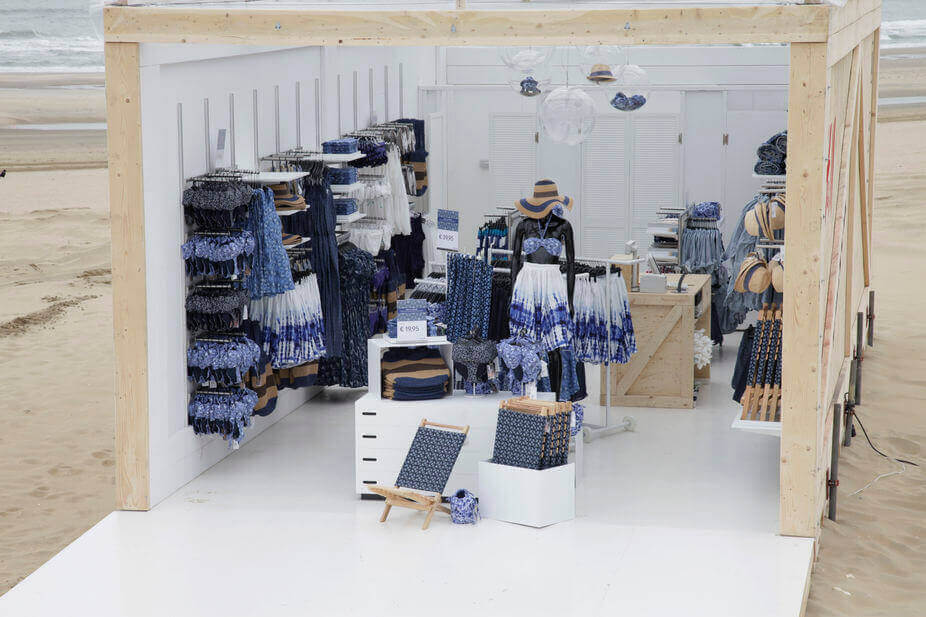 4. Interactive Product Demos
Many ecommerce shops love pop-ups because they allow potential customers to interact with their products. Ideally, your pop-up should be a playground for visitors to experience your brand and learn about the products you sell.
For instance, a furniture store can stage different rooms of a house to help visitors envision various products in their homes. Further, you can let visitors customize the set with their favorite furniture pieces. If you run an online store selling skincare products, furnish the space with mirrors and provide samples for your new customer to enjoy your offerings.
5. Offer Customization
Customizing products for your customer base is among the best summer pop-up shop ideas for increasing engagement and leveraging word-of-mouth marketing. For instance, a fashion retail store can offer screen-printed tees or color customizations that let customers embellish a base product.
Nike has previously leveraged the power of customization to create online excitement and build a loyal customer base. For instance, its 2017 pop-up stores in Los Angeles, Toronto, Chicago, and New York gave attendees the chance to customize iD Air Maxes.
6. Stay on Brand
Your pop-up store's décor should reflect your brand and leave a lasting impression on attendees. So, experiment with furniture, lighting, props, and colors that incorporate your brand elements.
Take inspiration from Pantone's summer pop-up kiosks in Monaco that bring the brand's spirit to life via pastries and beverages branded with its signature color swatches. The pop-ups, branded Pantone café, also feature color-coded displays and utensils, generating plenty of social media buzz.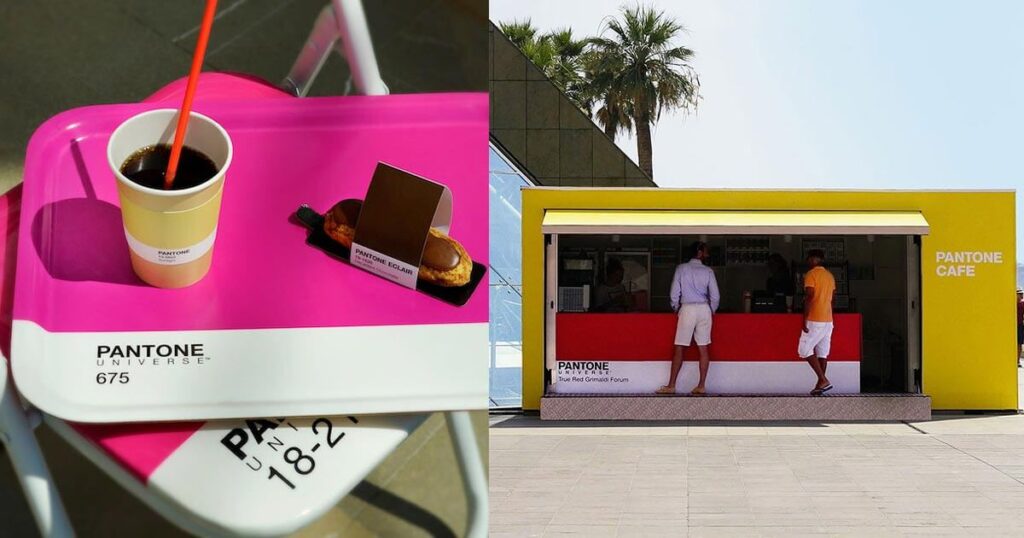 7. Invite Guests
Special guests like influencers, artists, and experts attract customers who want to meet them. Ask the guests to promote their appearance on social media and advertise it on your accounts as a chance for attendees to mingle with their favorite celebrities for one day. Also, invite any designers who worked on their products to give a behind-the-scenes look at the production process.
8. Offer Exclusive Discounts
Exclusivity is an integral part of the pop-up's allure. Hence, offer an incentive for people to attend, like discounts or gifts not available in your brick-and-mortar stores. New product releases and complimentary services like free makeup classes by celebrity makeup stylists will also make attendees feel special and appreciated.
9. Use Captivating Storefront Signage
Clever sidewalk signs will attract passing traffic, especially if your store is in a bustling pop-up market. If you want innovative summer pop-up shop ideas, install digital signs in your pop-up space to wow attendees.
Retail digital signage is an invaluable tool to increase foot traffic in your space, as 80% of shoppers enter a store due to the dynamic content on digital signs. You can show product demonstrations, highlight product benefits, and promote discounts and exclusive offers. Further, you can install a social wall, encourage audiences to upload content under specific hashtags, and post them in real-time. Additionally, an interactive kiosk can let attendees browse your entire catalog to boost sales.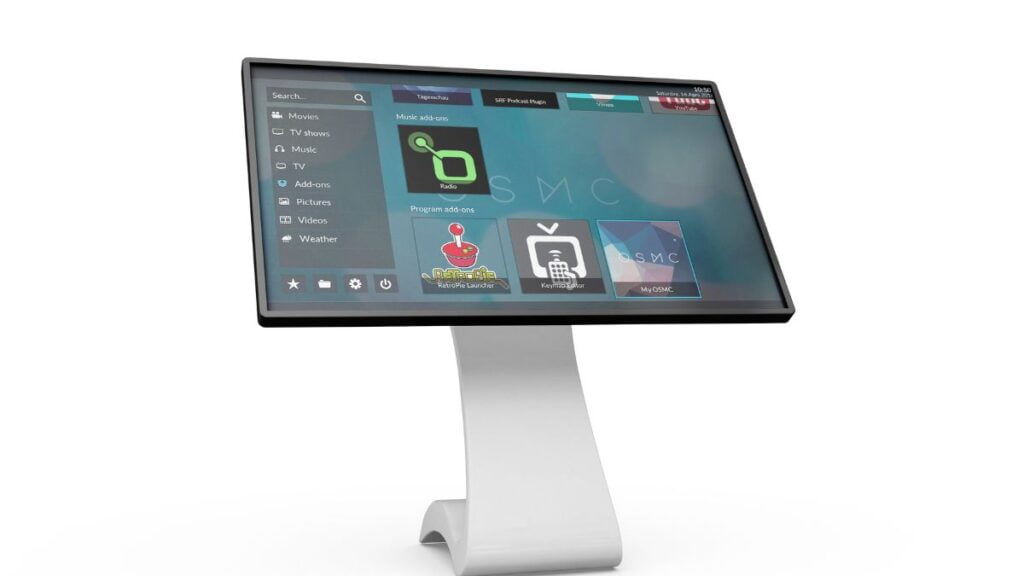 10. Donate to Charity
Modern consumers have a soft spot for charitable companies. In fact, a company's charitable habits affect 73% of Americans' purchasing decisions. Luckily, a summer pop-up is a perfect place to promote your ethical values and align with causes you care about. In addition, let attendees know how much of your profits go to charity or collaborate with ethical brands to boost foot traffic.
Be Pop-Up Smart With Digital Signage
The summer pop-up shop ideas above will help you install immersive and memorable pop-ups that leave attendees buzzing for days. Above all, digital signage is the best way to stop people in their tracks and invite them into your store. For the best results, sprinkle brand elements in your digital signage content.