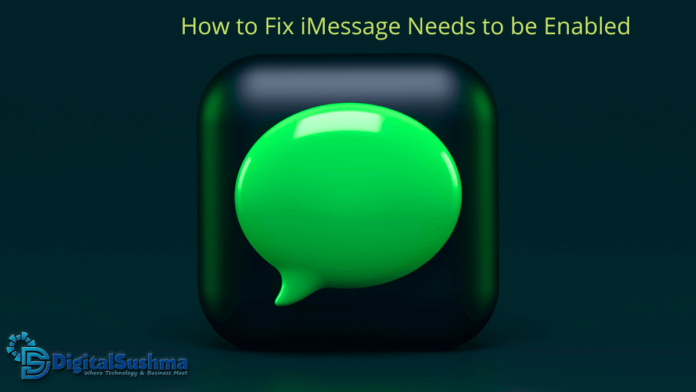 Before you start reading this article, you must know what is iMessage and how to fix iMessage needs to be enabled to send this message error.
iMessages are text messages, photos, or videos sent over Wi-Fi or cellular data networks to another iPhone, iPad, iPod touch, or Mac. Messages are always encrypted and displayed in blue text bubbles.
iMessage seamlessly connects friends, family, and colleagues. However, when you are about to send a text, a pop-up message may appear saying, 'iMessage needs to be enabled to send this message.' This usually occurs after you update your device.
How to Fix iMessage Needs to be Enabled
Don't be concerned! Here are some tried-and-true solutions for resolving this issue and getting back to using iMessage on your iPhone or iPad.
1. Ensure iMessage is enabled on your device
Scroll down and tap the Messages in the Settings option.
Check that the iMessage toggle is green (on) and that there is no message below it that says iMessage is waiting for activation.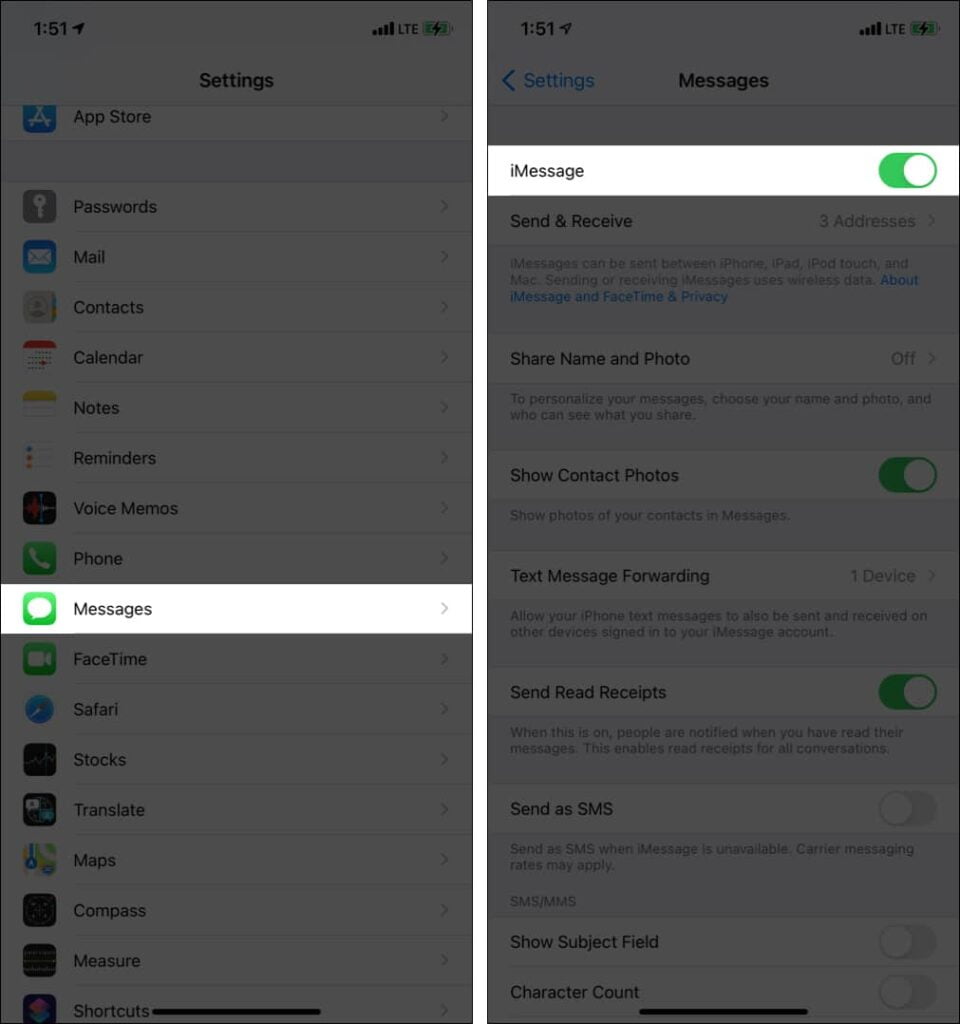 2. Turn on and turn off the Airplane mode
This is a simple and quick solution to try before moving on to more complex solutions.
Swipe down from the top left corner of the screen to access the Control Center. Swipe up from the bottom of the screen if you have an iPhone with a Home button setup. After that, tap the Airplane icon. It will turn orange. After 30 seconds, tap again to turn it off.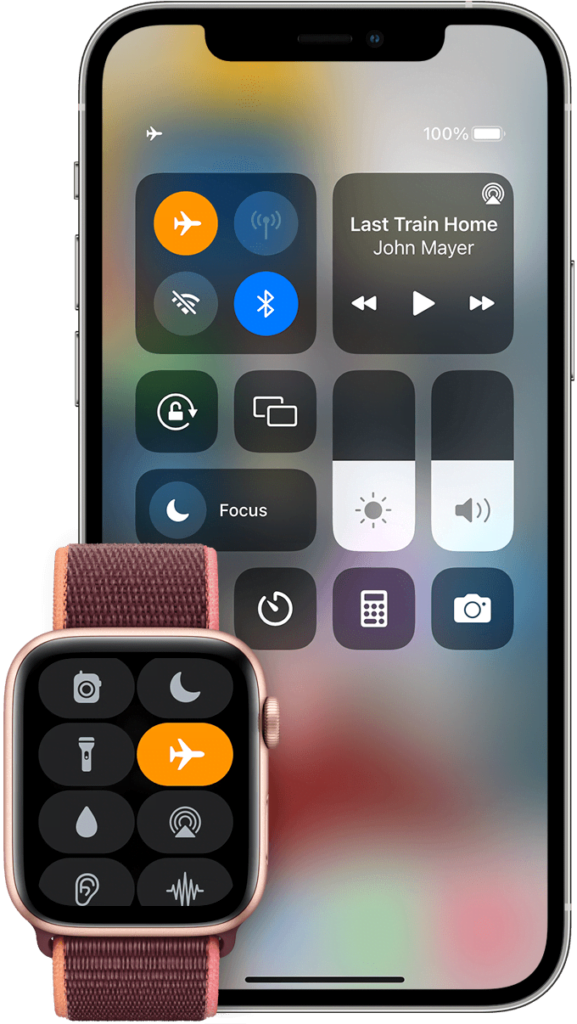 Also Read:
3. Force quit the Messages app
After completing the preceding solution (turning on and off aeroplane mode), force-quit the Messages app. Enter the App Switcher on your iPhone to do so.
Swipe up from the bottom of your iPhone with Face ID and hold. If your iPhone has a Home button, quickly press it twice. You will see the list of apps that are currently open. Drag the Messages app's card all the way up to close it. After 15 seconds, reopen the Messages app and try again to send the text.
4. Check your iMessage server status
In rare cases, Apple's fault may be to blame. To check this, go to their System Status Page and look for a green dot next to iMessage. If you see one, that's a good sign. If it's yellow or red, it means iMessage is down and Apple is working to fix it.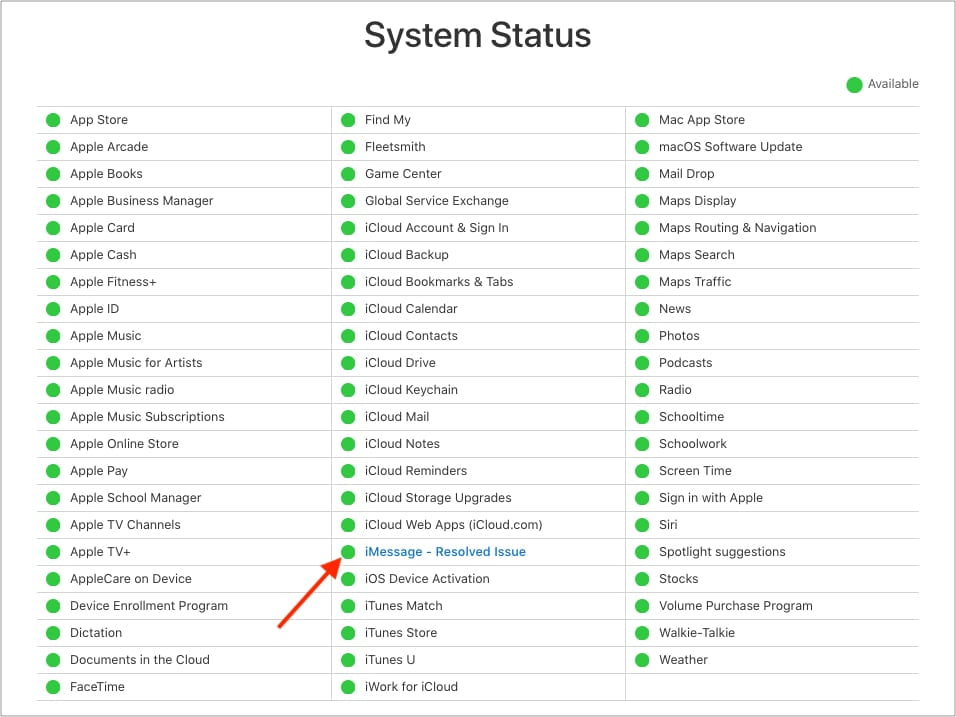 5. Reboot your iPhone
Numerous issues, including "iPhone says cannot send a message as iMessage needs to be enabled," are easily fixed using this quick fix. Use the buttons to first turn your iPhone off, then turn it back on after a minute to restart it.
Read More:
6. How to disable and enable iMessage from Settings
Even though iMessage is activated, your iPhone might indicate that "iMessage needs to be enabled to send this message." In this case, turning iMessage on and off will fix the issue.
7. Delete stuck messages or conversation
Sometimes clearing the conversation of the stuck, unsuccessful sent message can make room for new messages to be sent successfully.
Open the Messages app and navigate to the conversation.
Press the failed message and delete it.
Try sending a new message once more right now.
If that doesn't work, try sending the message again after deleting the entire conversation.
Alternatively, you may occasionally be unable to send messages to a specific contact. Send it to others to see what they think. If this occurs, follow the steps mentioned below. It would also be beneficial to ask the recipient and double-check their iMessage settings.
8. How to sign out of Apple ID and sign in again
Tap your name at the top of the iPhone Settings screen.
Scroll down to the bottom and click Sign Out.
Start your iPhone again.
Go to Settings and, at the top, tap Sign in.
Launch iMessage after signing in to see if it works properly.
9. How to reset network settings
This process will not delete personal data such as apps, photos, music, and so on. However, it will restore all network-related settings to their default state.
Open the iPhone Settings app and select General.
Tap Reset at the bottom.
Continue by tapping Reset Network Settings.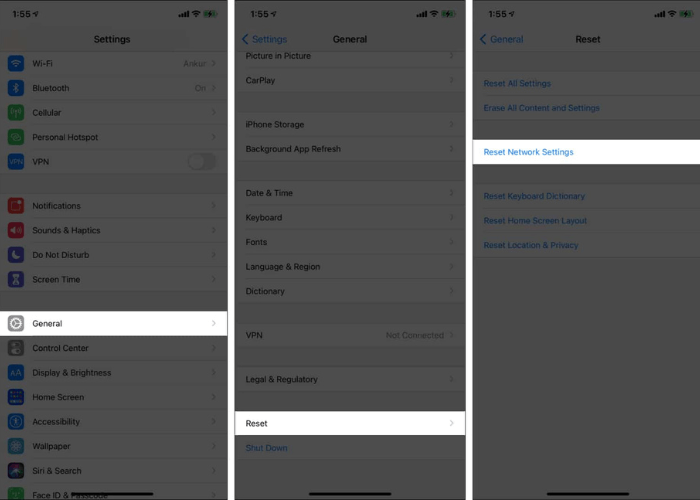 If the network reset does not work, you can try Reset All Settings. This will not delete any personal data other than the settings you have changed, such as Wi-Fi, Bluetooth, VPN, notifications, and so on.
10. Send SMS instead of iMessage while you contact support
Finally, if nothing works, get in touch with Apple Support. In the meantime, if you must send the message, send it as an SMS rather than an iMessage.
Conclusion
I hope the solutions provided above assisted you in resolving the iMessage issue. If you have any queries, please leave them in the comments section below.