As we all know, Google is one of the most popular sites globally and provides a range of services. But, before using these services, you must have a Google or Gmail account to access them. Also, Gmail not only allows you to send and receive email and perform basic email tasks, but it has many different features like spam filtering, built-in chat, cell phone, etc., which makes Gmail extremely popular to users. Losing your Gmail password can refrain you from using the above services. In this write up we will help you to do Gmail password reset or change the password of your Google account.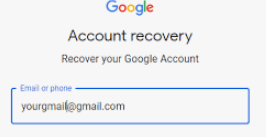 What is the Problem you may Face when you Forget your Gmail Password?
Nowadays, we all well- know that all over the world, hackers are always on the tip of their toes to access your privacy. Losing your Gmail password would easily give them access to your account and cloud data, all your information, past data, etc. So if you forgot Google password, follow the steps below:
Standard Procedure for Google Account Recovery:
Step 1: Go to the Gmail sign-in page and tap on the "Forgot Password" link.
Step 2: Write the previous password you remember, and if you cannot remember your previous password, tap on the "Try another way".
Step 3: Write down the backup email address you used when you made your Gmail account to reset the password.
Steps for Recovering your Forgotten Gmail Password: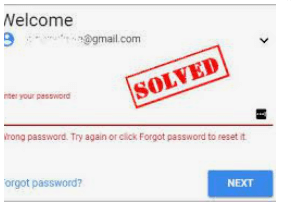 1. Firstly, you have to make sure that you have a secondary email account; the second thing you haven't logged in to your account for five to six days.
2. Open your Gmail account and write down your email address, then you can see on the screen "forgot password".
3. Now, Google will send you some questions, and you have to answer these questions, and when you don't know the answer, tap on the "Try another question".
4. Once you have proved that you are the real account holder, you will be able to log in to your account and if for security purposes you want to change your password for security purposes, then tap on the link.
5. If you want to generate a strong password, then Google will offer you a random password that is strong enough for the account.
Questions which Google may ask from you while Recovering your Gmail Account:
1. Previous Password:
If you have changed your Google password and can't remember it, you can even use the older one. Alternately you can also click on forgot my Google password button.
2. Step Verification Code:
While setting up the account, Google provides you with various services to make your account safe. This is one of them. In this process, Google gives you two choices; Google will text you the verification code on the mobile, message on email, send you the code on your mobile phone, and many more things.
3. Secondary Email Address:
While making your Gmail account Google will ask you to create your secondary email account if you forgot your password. So, at the time of the rest of your password, Google will send the verification code to your secondary or current Gmail account to verify you.
4. Day and Month on the Account Created:
Google may ask you that in which month or day you created the account for security purposes.
5. Pop-up Notification:
It only depends upon you that how you set your privacy and account. In this case, Google will send you the pop-up notification to your mobile in which your Google account is connected so that you can get the notification and accept that so that Google will know that it's you who is requesting to reset the password.
These things don't need to happen in the same step; they may differ from what is mentioned above.
Sometimes you are not Able to Log in?
In this case, if you used your Google account in the previous 5 days without specifying any secondary email address, then you may not be able to access your account for 5 more days.
Conclusion:
Thus, the above write-up will help you recover your lost Gmail password and enjoy Gmail's different services.