Nowadays, our education system is changing at a tremendous rate. Parents and teachers are constantly working hard to find new ways to enhance the children's learning experience. If you want your child to experience the ultimate learning experience with fun, then you can consider downloading the educational games for kids. These educational games have interactive learning activities that will promote your child's critical thinking and problem-solving abilities. Nowadays, you can find many toddler computer games on the internet, which will teach your child the importance of teamwork and motivate them to self-learn.
In this article, we will guide you into some educational games for kids that will help your children learn at a faster pace.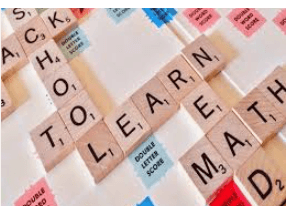 Top Educational Games
Dinosaur Park Math:
Dinosaur Park Math is an excellent game that you can download on your android phone. This game is meant for children between the age group of 8 to 12 years. This game consists of many activities, which is a good mix of subtraction, addition, and exciting dino facts. Maths is undeniably an intriguing subject, but this fantastic game makes Maths a cakewalk for the kids. You can find here as many as two hundred and twenty-five Maths questions, and there will be around fifteen dinosaur Math levels. Your kid needs to utilize his math skills to get access to Dino Park. In this app, the best part is that you can expect audio support for every math question, colorful fun graphics, fun dinosaur facts, and over 60 Dinosaur games.
Start With Art:
This game is specially designed for children of the 7+ age group. This game is about n exciting journey into the world of art. This app also makes your child more creative and helps him in visual learning. This game also has engaging "Creativity Builders" art projects that boost your kid's problem-solving abilities.
Colorfy: Coloring Art Game:
Colorfy has enhanced the coloring experience of your child. This app has high-quality images and will make drawing fun for your kid. This game is especially applicable for 4+ age children. This game provides you over 1000 pictures to paint. If your child has a knack for art, then this app is a must for you as this app will give your child a choice of florals, animals, patterns, gardens, mandalas, famous paintings, and other creative images. Downloading this app is an easy-peasy task; you can find the download link from the iTunes App Store and Google Play Store free of cost. 
Homer:
This is one of the best educational games that offer proven learning products for children. Here you can find two types of learning products – Reading and Stories. Through the homer stories, your child can get an idea of classic to contemporary. Children from 4 to 18 years can quickly adapt to this game.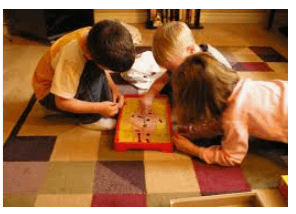 GoNoodle:
This is the perfect educational game that can explore a child's mind from 5 to 12 years age group. GoNoodle consists of engaging video content that will help your child learn. This game app is available in iTunes App Store, Google Play Store, and Amazon App Store.
Endless Alphabet:
This educational game, which is published by Originator, is specially designed for children who are three years old and above. You can play this game on your PC, Android Phone, and iOS. This game has animated monsters that can teach your kids everything from basic ABCs to complex sentences. The puzzle games with talking letters and well-illustrated definitions help your child learn to read.
Eat and Move-O-Matic:
This game is meant for children who are 4+ years. This exciting game is developed by New Mexico State University Learning Games Lab. This game will motivate your child to have a healthy lifestyle. First, children need to pick some food items and match them with the activity list. Then, whichever food lists your child chooses, this app will tell your child how long it takes to burn off that food's calories.
Conclusion
The above games will evolve your child's learning experience. Most of the games mentioned above are available for multiple platforms, whereas some of them are exclusively designed for either Android or iOS.