Given the number of anime enthusiasts in the NFT space, there is no shortage of anime-inspired NFT projects.
The anime world has always lured people, so it is not surprising that movies like Akira and Seven Samurai have paved the way for digitally owned anime art. It is especially common for the manga and anime community to be interested in this kind of artwork, so if you have just wondered about the popularity of these tokens, learn that they are all the rage in 2022 and probably much beyond. This momentum seems to continue, mainly since the NFT marketplace is at its best. Increasingly more consumers are thrilled to possess a one-of-a-kind token, and NFTs give them exactly what they are yearning for.
Anime NFTs abound in lots of potential. From famous characters to iconic scenes, there is finally a way for beloved anime moments to be kept forever. Sure, the value of each NFT is determined by its rarity, utility, and popularity, but when it comes to anime NFTs, these assets check all three boxes.
So, let us see what is all this popularity about and explore the most enticing anime NFT collections: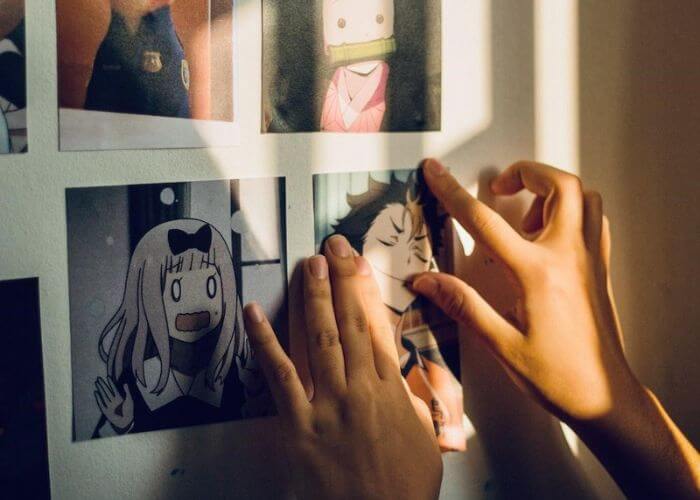 0N1 Force – the OG anime NFT
Although this is not the first-ever anime NFT to be released, it is definitely a trendsetter. 0N1 Force is a relatively newly launched anime NFT project (August 2021) with numerous characterful avatars and vibrant colors. The entire collection screams vibrancy, and this is probably one of the reasons for its immense popularity. The characters of this collection have unique traits, including hairstyles, headphones, and eccentric masks. 0N1 Force includes 7,777 generative lo-fi style, side-profile avatars with 100 hand-drawn features created by Bryan Lie, aka IMCMPLX. They exemplify strength, spirit, and style – the three attributes needed to prosper in the 0N1 Force metaverse – the Ethereal Enclave. The story of this universe revolves around a quiet kingdom that grants immortality. But disorder arises as the emperor dies. Consequently, the 0N1 Force disposes of only 7,777 hours left to overcome chaos and fight for life.
Around the moment of release, this NFT project was a sensation, and the total sales value of about $40,000 is clear proof of it. Several celebrities and influencers chose to invest in 0N1 Force, including Logan Paul, who laid out more than 180 ETH on an iconic NFT.
Killer GF
This NFT collection comprises the exact same thing you were thinking about – hand-drawn female avatars that are also assassins. Killer GF consists of 7,800 unique tokens, named "girlfriends," that have grabbed the attention of many collectors and hobbyists. Zeronis, the artist in charge of these drawings, is also the artist behind the famous video gaming franchise, "Riot Games." We can only be happy that he expanded his talent into the NFT space, where his artwork is highly appreciated. In fact, his exceptionally-designed characters lured a large portion of anime enthusiasts in this vast NFT realm, making it one of the few anime-inspired projects with devoted holders. Eventually, the community forecasts a release soon with various masterfully-drawn avatars in the renowned Sandbox Metaverse.
PXN Ghost Division
Ghost Division is probably one of the most NFT projects so far, and this is not surprising. The collection developed by Phantom Network NFT, aka Project PHN NFT, features 10,000 anime-inspired avatars that have unique traits. Moreover, these hand-drawn characters named "ghosts" can help you earn tokens and serve as the base of the PXN ecosystem. If you choose to invest in Ghost Division tokens, ensure they are suitable for your needs. Sure, if you invest wisely, there is a great chance for you to collect rewards. And with so many NFT projects available, you will surely find something to align with your expectations. And if not (you might simply not be into NFTs), not a problem; you can anytime learn how to buy crypto and redirect yourself towards a digital currency such as Bitcoin, Ethereum, and Tamadoge.
Nevertheless, many of these small avatars have disappointed some collectors, who revealed on Twitter that the drawings look similar to famous anime characters, so they are not as unique as the developers claim them to be. Users have, thus, noticed resemblances to personalities from the likes of One Punch Man, One Piece, and Demon Slayer.
As a reaction, the team behind this collection has introduced blank pictures to act as proxies for some of the disputed tokens. These images will later be launched as a distinct Epic or Legendary PXN NFT that promises to be authentic. What the future holds for these assets only remains to be seen, but it would be unfair on our part not to recognize the craze around Ghost Division and that it has, notwithstanding, an impressive number of fans around the world.
Azuki
While 0N1 Force has been a trendsetter as regards anime NFTs, Azuki is now the very essence of this movement. These anime-oriented tokens mix old-school Japanese aesthetics and pop-cultural flare, making them stand out in the crowd of competitors. Azuki comprises a vast collection of about 10,000 characters, each telling its own story and having one-of-a-kind traits.
Although it appeared at the beginning of this year, Azuki has quickly come to fruition. Surprisingly or not, it occupies the 6th spot on OpenSea's all-time ranking of NFT collections by total value. This project has had the fastest upsurge to this status level of any such collectibles out there. However, the greatness of these NFT tokens has nothing short of amazing since the team behind the project boasts plenty of experience at companies like Facebook and Blizzard. So, if you are looking for a top-notch project to invest in that also has future potential, Azuki NFT is probably your thing.
Lives of Asuna
Lives of Asuna is a fascinating anime-inspired space NFT collection. This comprises approximately 10,000 NFTs in the form of anime characters with various fantasy features. The NFT space developed by Hagglefish and Zumi is growing in popularity as an increasing number of people aim at possessing such artwork (more than half of the collection is already owned!). It is somehow obvious since once you buy these Lives of Asuna tokens, you can personalize their appearance using unique features.
Also Read: