Do you already have videos uploaded to YouTube and wish to promote them and you want to promote through the paid campaign? If that's the case, you can use YouTube ads to get your videos in front of more people. YouTube has millions of users who regularly consume a wide variety of video content. How To Set Up YouTube Trueview Video Discovery Ads is crucial if you want your video to be seen by the most people on YouTube.
Success on YouTube comes from making people aware of your channel and its new content, which is easier said than done. Here, ads will serve as a kind of free advertising for your videos. If you want to drive more traffic on your channel, Discovery campaigns are best the way to go.
There's no need to worry if you have no idea how to set up YouTube Trueview video discovery ads for business. Read this article for a clear explanation of how to set up your advertisements.
How To Set Up YouTube Trueview Video Discovery Ads For Business?
Discover new content with Trueview on YouTube. When your ads appear in the YouTube search bar, on related videos, and on the YouTube homepage, these are referred to as "ads."
Discovery ads were introduced on YouTube in 2016, letting people find your brand whenever they looked for videos to watch.
The benefit of using YouTube Discovery Ads is that your advertisements will also show up in Gmail, on the Google Discover page, and on other Google promotion tabs.
Brand awareness, video promotion, and video views can all be boosted with the help of YouTube Trueview Discovery Ads. When people click on your advertisement's thumbnail, you'll see a great return on your investment. Therefore, it's simple to attract more viewers to your YouTube channel.
Let's jump right into creating your video discovery ads with YouTube Trueview. Follow these directions:
Step 1. Create Ad Campaign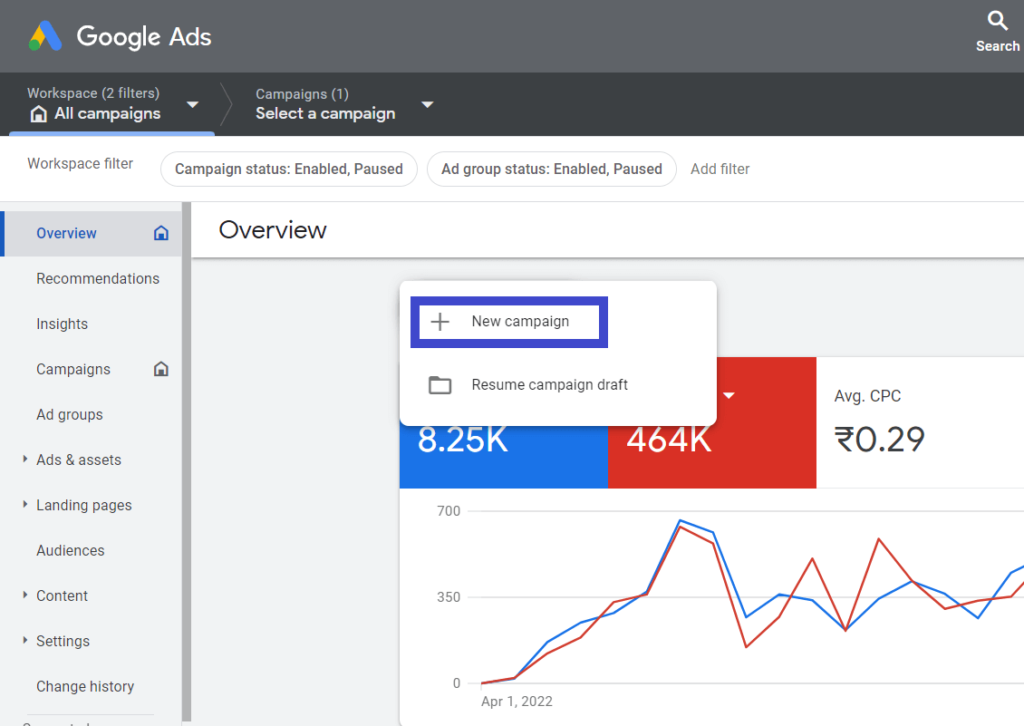 The first step in creating an ad campaign is signing up for Google Ads and linking your YouTube channel to the service. Specifically, do the following:
To create your campaigns, select the campaign type on the left.
Simply click the plus icon then Select the New Campaign option.
Also Read:
Step 2: Choose a Goal for YouTube Discovery Campaign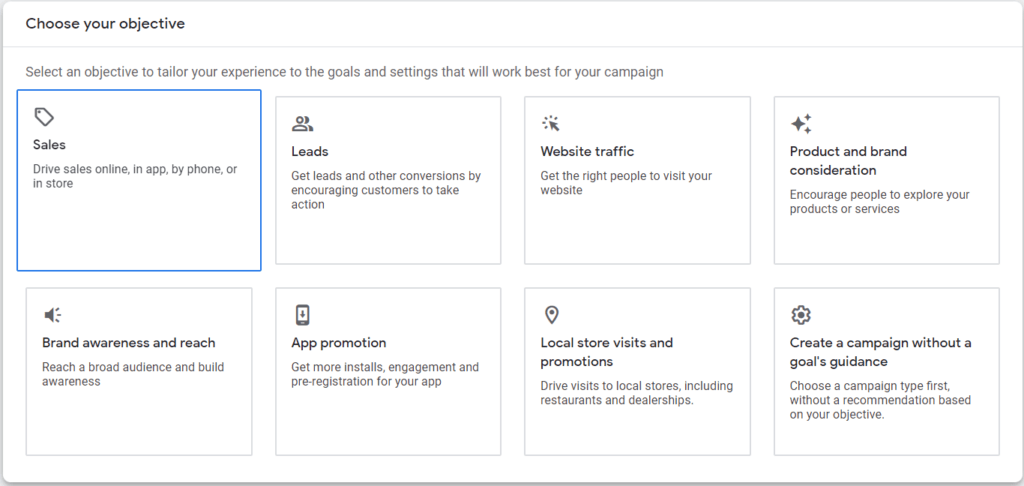 Now you need to decide what you want to achieve with YouTube's discovery ads. Choose one of the following objectives:
Sales.
Leads.
Website Traffic.
App promotion.
No Goal.
Select the Campaign type, then tap Continue.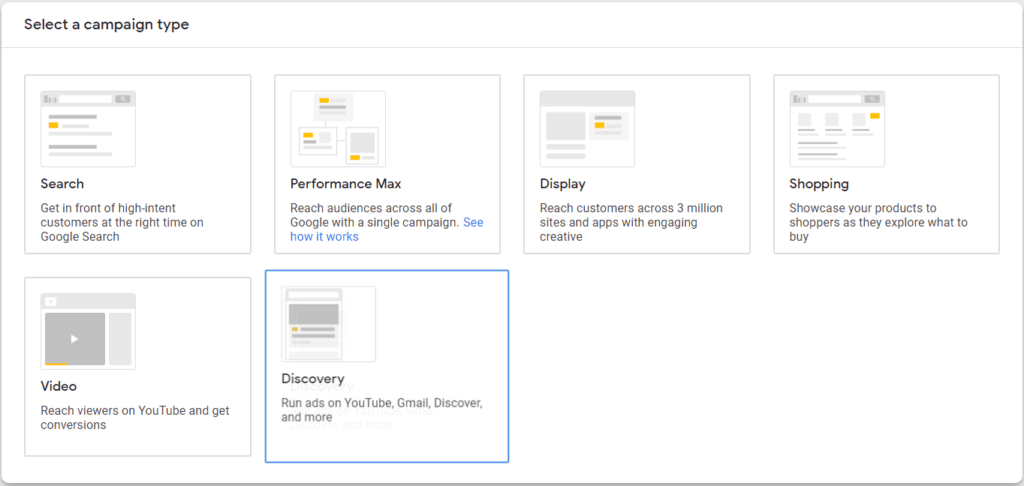 Step 3. specify the campaign name, location, and language(s).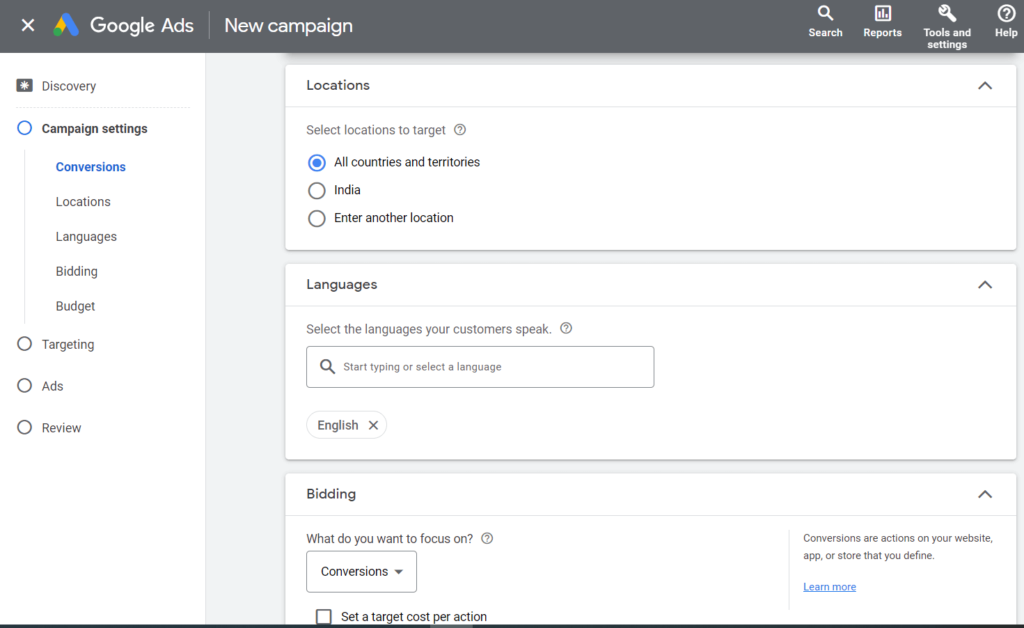 You can now give your campaign a name, pick a location with a large potential audience, and the language of your target audience. Google Analytics can be used to guide you toward the best possible location if you're having trouble settling on a spot.
Knowing how many people watched, liked, commented on, clicked, or shared your videos on YouTube is just the tip of the iceberg of the information you can glean from the analytics provided.
Step 4. Choose Bidding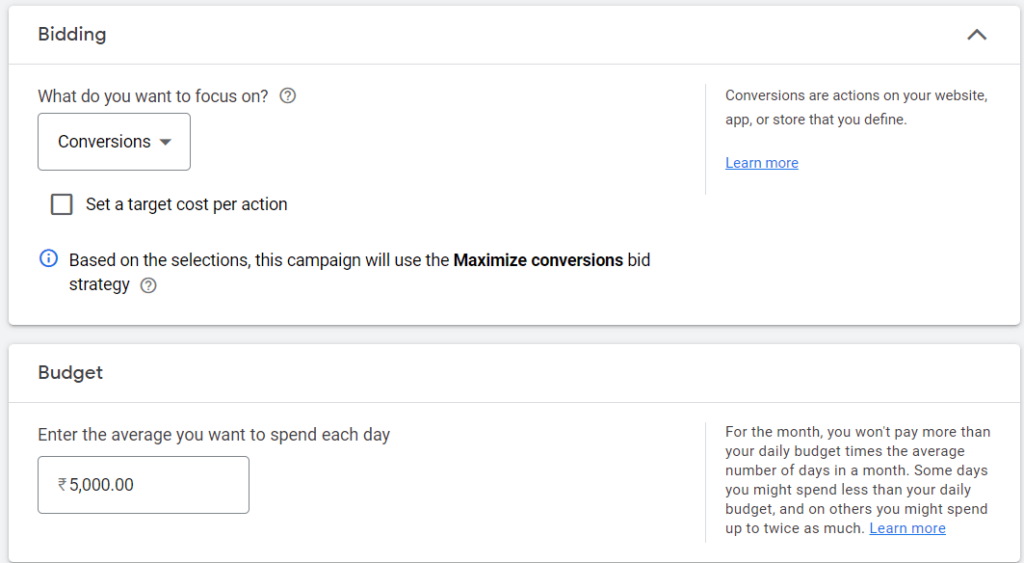 The next step is to select a Bidding strategy that makes the most sense for your intended clientele. This can be used in service of various objectives, including but not limited to conversions, branding, and so on.
If you choose a Target CPA, the campaign's bid strategy will be tailored to that amount.
Step 5. Choose Daily Budget, Ad Schedule, and Target Audience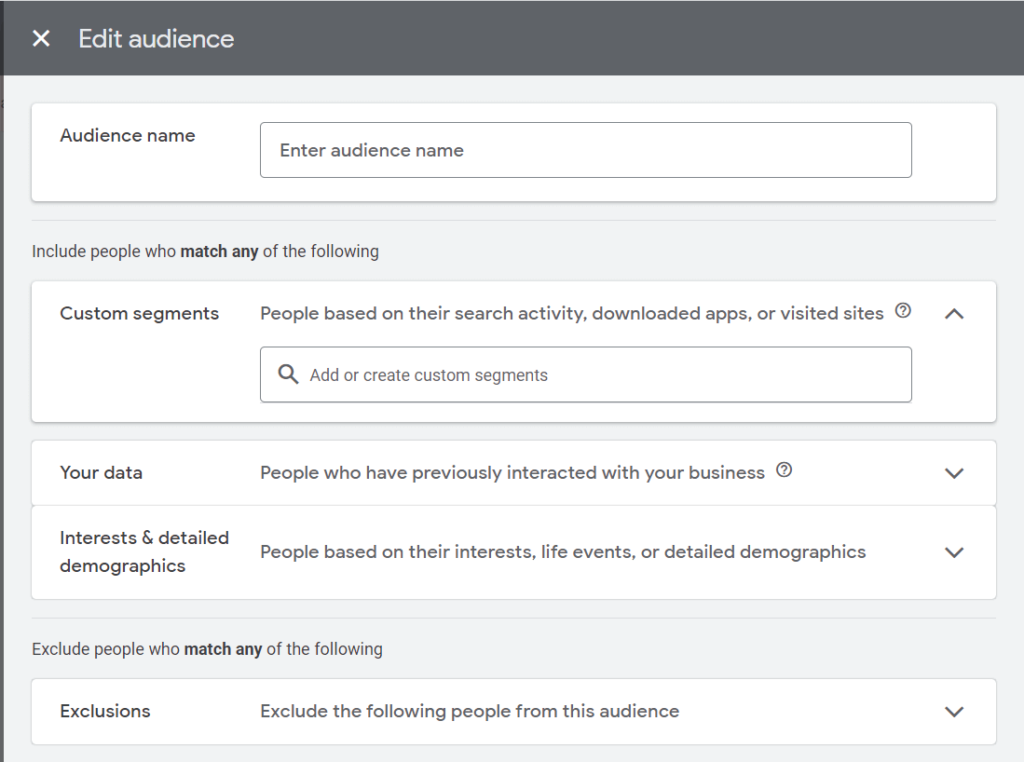 Choose the Daily option for your campaign. An approximation of the daily budget you wish to allocate to advertising is provided.
Establish the parameters for your advertising campaign, including the start and end dates and the URL. Your YouTube ad will run at the most optimal time, based on an estimate of when your target demographic is online.
Pick Your Target Audience. Targeting specific YouTube users with your ad is made easier with this tool. You can choose from options like Who they are, What they like and do, What they are actively researching or planning, and How they have interacted with your company.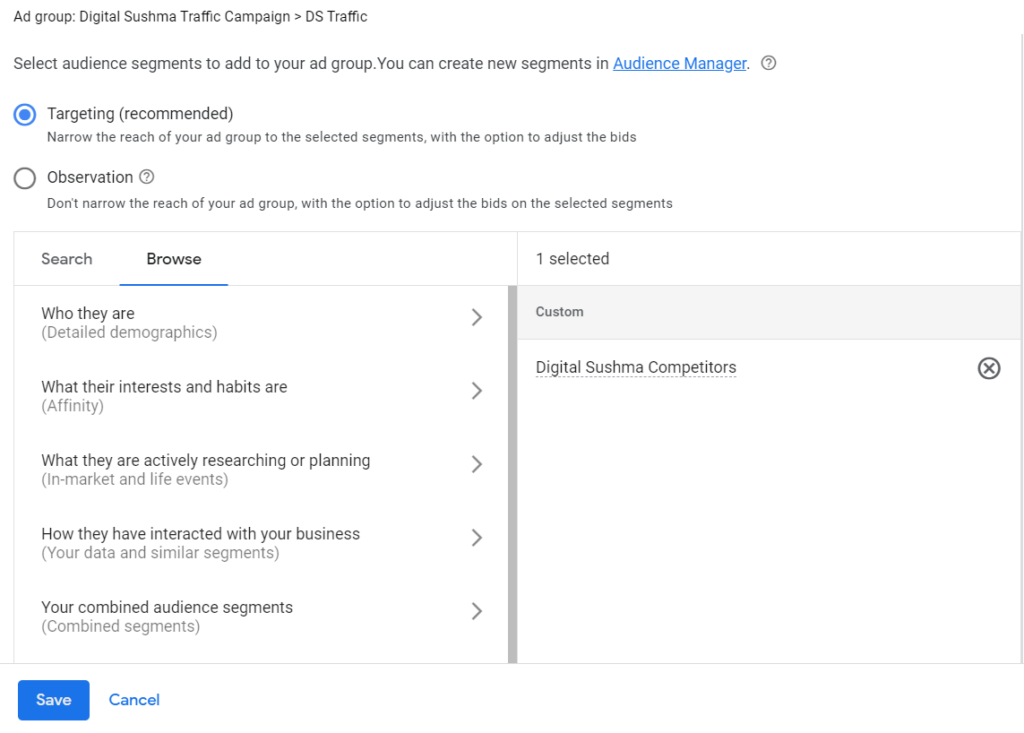 Pick Your Demographics (Gender, Age, Parental Status, and Income Level). When you use these criteria, you can more effectively reach your target demographic.
Do what it says and finish by selecting Done.
Step 6. Create Your Ads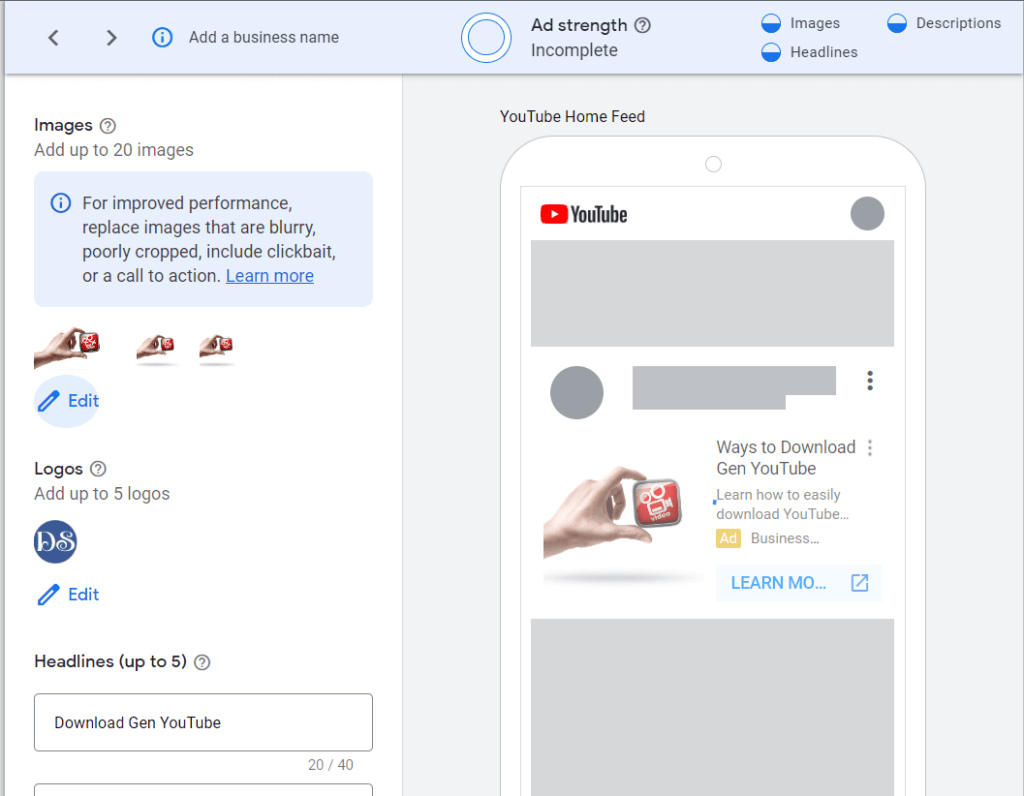 Set a permanent URL for your website or YouTube videos at this point. The audience will be taken to your YouTube channel and any relevant videos when they click the link.
Advertisements can benefit greatly from the inclusion of images and logos. Using this method, your ad will have a more alluring visual appeal.
Just make sure the image's aspect ratio is 1.91:1, 1:1, and 4:5. Ads look bad if you use an unsuitable image size.
Fill out your YouTube Trueview discovery ad with your company's name. Which should be about 25 characters long.
To get people interested, use a catchy title. It needs to be no more than 40 characters. And you can add up to 5 unique Heading.
Promote your YouTube Trueview ads by including a catchy description. The optimal length is 90 characters.
Include a call-to-action button with text such as "Apply Now," "Contact Us," "Learn More," "Visit Site," and so on.
Last, Click on Create Ad.
In conclusion
The process of creating YouTube Trueview Video Discovery Ads has now been fully detailed. Videos are a great way to get people interested in what you have to say. Your YouTube channel's visibility can be boosted with the aid of YouTube Trueview discovery ads. The question then becomes, "Why not get started right away?" Get rolling on the ads now and watch as they start bringing in customers.
More Read: