You most likely purchased a Nest Hub because you desired an Assistant smart speaker with a display. So why not make the most of that display? We will teach you how to use your Google Assistant smart display to stream Netflix or Google home hub Netflix.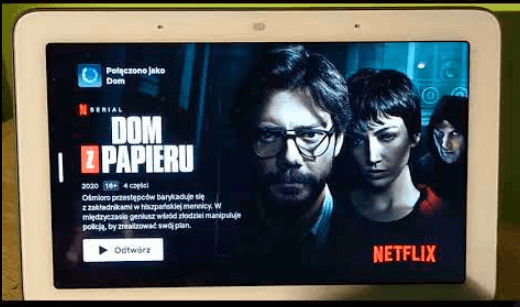 Link Your Netflix Account
The below steps show how to link your Netflix account in an easy-peasy manner and watch Google home Netflix or movie hub:
Before you can watch Netflix on google home hub, you must first connect your Netflix account to your Google Home account. To get started, all you need is the Google Home app.
On your smartphone or tablet, launch the Google Home app. Tap the gear symbol for Settings.
Select Video.
Open Netflix.
Tap "Link Account" and follow the on-screen instructions to log in to Netflix and link your account in your preferred browser.
Instead of Google Home, you may utilize the Google Assistant app. The procedure is comparable. Instead of the Settings gear symbol, you tap the menu in the top-right corner.
Next, select "Assistant settings."
Select the "Services" tab.
Select "Videos & Photos."
Then, proceed to connect your Netflix account.
Watch google home hub Netflix by following below steps:
To get started, make sure you have the most recent versions of the Google Home, Google Assistant, and Netflix applications. To see whether you have, go to the App Store on iOS or the Google Play store on Android.
Once you have updated everything, follow these steps to get Netflix working on your Nest Hub or Nest Hub Max:
1. Sign in to your Netflix account using the Google Home or Google Assistant app (steps on that below)
2. Say "Hey Google, open Netflix" to navigate among material on your smart display and play something with a single tap.
3. Say "Hey Google, play [name of your favorite Netflix program]" to begin streaming immediately on your smart display.
4. Launch the Netflix app on your smartphone, hit the cast icon, and then choose your smart display from the list.
You can ask Google to pause, play, or go through, and if you have a Nest Hub Max, Quick Gestures will function so you can pause and restart Netflix simply by glancing at your Hub Max and lifting your hand.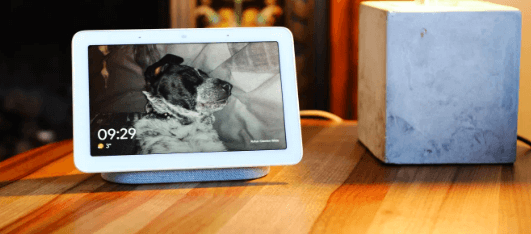 Conclusion
Google's Nest Hub and Nest Hub Max smart screens have become the first to receive official support for streaming Netflix content, beating Amazon to the punch. Google has also included a Netflix gesture on the Nest Hub Max that makes use of the camera. (The smaller Nest Hub does not include a camera.) By glancing at the display and putting up your hand, you may pause or restart playing on your google home hub Netflix.