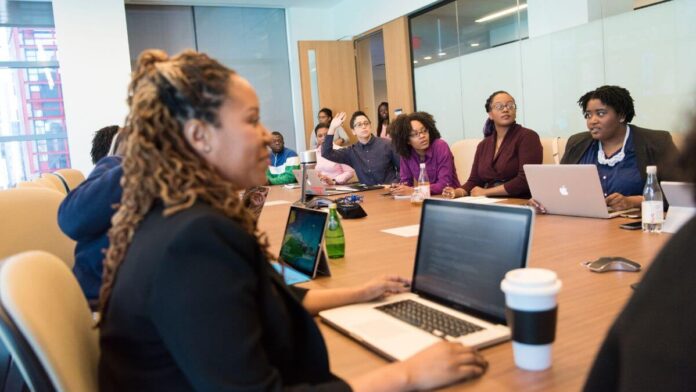 At its peak, the pandemic has caused businesses to reshuffle or entirely fall altogether. In addition, it brought a massive shift in the workforce—people were either laid off or resigned in pursuit of greener pastures that allowed people to work from home.
This search for better, remote opportunities led to a mass exodus. Even with COVID-19 vaccinations and remedies now readily available, people are still quitting. So much so that in January this year, the record is already at 4.3 million resignations.
In light of the market revolution and fierce competition, the demand to fill high-level positions with the most qualified candidate is at an all-time high. Therefore, if the company has not yet put together a top-notch recruitment team made up of its hiring managers and recruiters, they risk experiencing undesirable results like lost time, squandered money, and—worst of all—a poor hire.
These undesirable results often lead to unnecessary blaming, which is not doing any good in terms of productivity and efficiency. So how can companies cope with this? Is recruitment business training something they should implement?
Understanding Recruitment Business Training
Hiring may get complicated if hiring managers and recruiters are not connected. The business may find itself in an unprecedented situation due to a recruiter's failure to grasp the intrinsic value of a candidate's technical and soft skills for a given function, leading to the delay or failure of recruiting.
Recruiters can locate appropriate candidates more quickly if given thorough, continuing training on corporate culture, sourcing, and social networking while utilizing the most recent tools and technologies.
How can companies begin training their recruiters? Below are ways to kick off the recruitment business training course:
1. Work in tandem with the departments
Recruiters must be appropriately integrated with the rest of the organization to source candidates and place them successfully.
Interdepartmental relationships are a terrific approach to promote sharing ideas and information, which can significantly increase productivity and workflow efficiency.
All the departments concerned must work together in unison to achieve the shared objective. Companies should treat recruiters to understand how other departments operate to ensure smooth cross-functional communication inside the agency. Other divisions involved in recruiting recruiters' training help emphasize agency principles like cooperation and trust.
2. Immersion in operations
Make new recruiters feel at ease by inviting them to weekly operating meetings, involving them in projects, and soliciting their helpful advice. This will give them a first-hand understanding and appreciation of the recruitment procedures used in the firm.
Such first-hand knowledge promotes microlearning. In addition, it is a great strategy to help recruiters ease into the agency's processes because recruiters pick up on the methods and tactics utilized by the company.
3. Offer professional training and mentorship
Successful recruiters should ideally receive ongoing, unending training. A recruiter's training is never truly complete due to the constant changes in the competitive, rapidly expanding recruitment sector.
Implementing a continuous learning or training system is a great retention strategy for recruiters. It helps them stay updated with the latest advancements and industry standards and allows them to review their skills and knowledge periodically. This is in contrast to completing the training period and sending recruiters off to their work.
As a result, your agency operates significantly more effectively and efficiently. In addition, tapping an expert and offering ongoing training will raise your recruiters' standards, directly enhancing their capacity to locate and choose outstanding prospects.
The expert you hire can also serve as a mentor for your recruiters. Although mentoring may appear to be the obvious approach to training new hires, it should not be disregarded because it is an essential step in creating an effective plan that will impact a recruiter's performance over the long term.
New recruiters can watch the methods employed by recruiting firms and learn about the agency's operations and work ethics by being paired with an experienced mentor.
A mentor also greatly benefits any organization, enabling new hires to gain a thorough grasp and fostering productive partnerships. Mentoring also offers seasoned recruiters a fantastic chance to impart their knowledge, abilities, and ideas to new recruiters, encouraging a more empowered work environment.
To Wrap It Up
Recruiters today do more than fill positions. In addition to identifying and hiring significant people, they also influence the hiring process and build their company's reputation. However, conducting recruitment business training plays a vital role in how well they perform their duties; without it, hiring in volume and for difficult positions will be next to impossible.