When entering a new city or town for the first time, a brand needs to have a solid go-to-market plan. Go-to-market plans that are designed for entering a totally new geographical or regional market are slightly different from go-to-market plans for a new product or service that a brand might add to its portfolio of offerings. With a regional go-to-market plan, organizations need to have a strong understanding of their target audiences and where they are in the new town, city, or region that the brand is trying to enter. 
Fort Worth, Texas, for instance, is the 5th biggest city in Texas by population. Fort Worth is home to around 913,656 people, making it an excellent test-market size, and a perfect place for an organization to experiment with billboard advertising and other forms of OOH media marketing. 
Choosing the Right Billboard Type
When it comes to designing a billboard campaign in Fort Worth, Texas, one of the first decisions to make revolves around the type of billboard that your organization wants to utilize. There are a few different types of billboards to choose from which offer the designers a variety of different features. The two most popular types of Fort Worth billboards are traditional and digital. Which format you decide to choose will greatly influence the design of the billboard. 
While both traditional and digital billboards are typically placed in heavily trafficked and popular areas, digital billboards offer designers more freedom and capability in the creation of their advertisements. Traditional billboards, on the other hand, come without the risk of being shared by other brands or companies and are also significantly less expensive.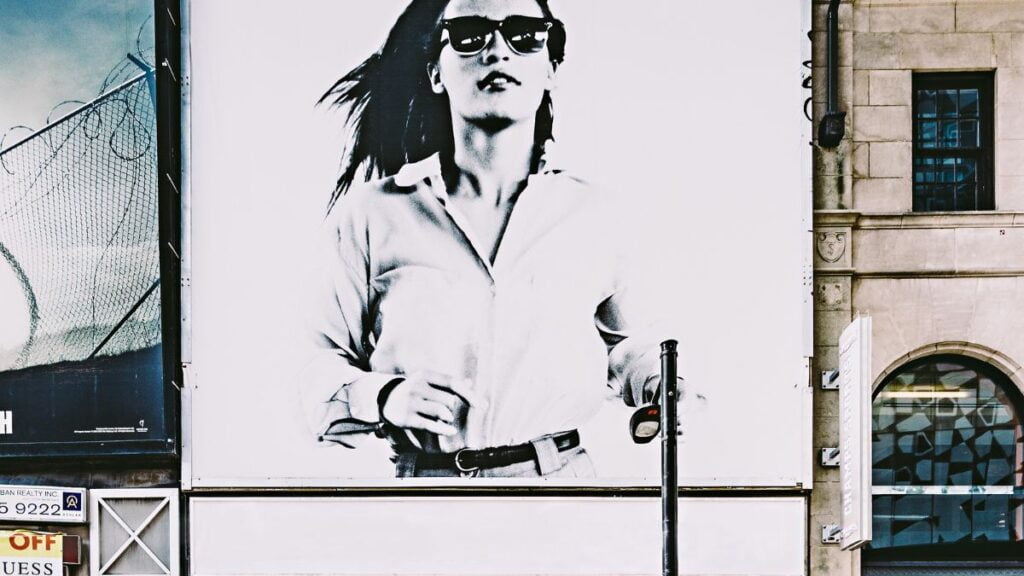 Keeping the Marketing Budget in Mind
Speaking of expenses, the marketing budget is undoubtedly one of the most crucial aspects to keep in mind when designing a marketing strategy in Fort Worth, or anywhere else. Knowing how much money is available to spend in the creation, design, and execution of OOH media marketing will help professionals avoid overspending.
The marketing budget is a little bit of a double-edged sword. This is because another important element in the equation is the expected ROI on the advertisement. As such, balancing ad-spend and ROI in the creation and execution of billboard advertising or other forms of OOH media is extremely important in creating successful advertising campaigns. 
While you do have to spend money to make money at some level, there's no point in going broke in the advertising and marketing process. Knowing how much money is in the marketing budget can even help a brand determine which OOH marketing vehicles are best suited for their brand.
For instance, a brand with a tighter-marketing-budget targeting OOH media may choose to focus on traditional billboards over digital ones.
Location, Location, Location
There is little as important in marketing as location. To put it simply, if consumers don't see your campaign, it doesn't matter how amazing it was. When it comes to Fort Worth, there are actually a wide variety of areas that make for excellent OOH media marketing opportunities.
Despite a population of under 1 million, marketing and advertising professionals have found bountiful success with placing Fort Worth billboards near their sports stadiums, tourist attractions like the zoo, the botanic gardens, and Trinity Park, and even on highways like interstate 20 and interstate 30. Fort Worth is even home to a number of universities that create additional OOH marketing opportunities.
Picking the right location for your OOH media marketing campaign can greatly improve the resulting metrics like CPM and reach. 
The Size of Fort Worth 
This was touched on a bit earlier, but Fort Worth is only home to around 913,656 people. As the 5th largest city in Texas based on population, this is actually a wonderful sample size on which brands can test various marketing tactics and strategies before rolling them out to larger cities with bigger populations. 
Making the Most out of Fort Worth Marketing
There are a plethora of marketing strategies and tactics that can be utilized to connect with consumers in Fort Worth, Texas. From billboard marketing to other forms of OOH media marketing, to digital and social media marketing, organizations that truly want to establish themselves as a major player in their industry need to utilize more than just one marketing strategy.
Finding the right combination of marketing tactics and strategies for your organization can inform the entire marketing ideation process.
Wrapping up on Marketing and Billboards in Fort Worth
Billboards and other forms of OOH media marketing are once again becoming an integral aspect of marketing strategies. This is especially the case as the COVID-19 pandemic finally begins to settle and subside. Keep your brand in the forefront of the consumer mind with strategic and effective billboard marketing strategies in Fort Worth, and in any other city, your organization may want to enter.