Being a great leader is not a cakewalk, but life becomes easy for you once you exhibit some leadership skills. We not only need leadership skills for running cooperation, but we need these skills in managing our family, captaining a team, and even managing our relationships. Leaders are more than a boss, and in fact, good leaders do not even require a management title. They showcase their leadership skills to turn their vision into results. If you are wondering how to be a great leader, then scroll down below to familiarize yourself with some tips and techniques.
Tips to be a Great Leader
Lead and don't Blindly Follow Others:
Well, this is the first step of being a leader. Great leaders think and question, and they do not blindly follow the herd. If you don't like an idea, question it, try thinking of alternate ways of doing things. When you are confident in what you are doing, people will start following you eventually.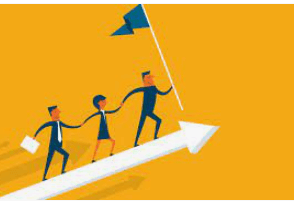 Have Honesty and Integrity:
Great leaders must have integrity and reliability. Once you are reliable, people start following in your footsteps. Practicing integrity in leadership will help you build credibility with clients and other stakeholders. By entailing transparency, you can ensure that organizational commitments are met easily.
Be Confident:
If you are wondering how to be a good leader, then you must be confident. You must be confident enough to act decisively in tough situations. By exhibiting confidence, you will instill trust and fidelity in the minds of others.
Motivate Others:
A great leader should be able to motivate others. As a good leader, you must inspire others and cultivate optimism in others. You must b empathetic and compassionate and emotionally wise. You must understand the motivating factors of employees, tap into passion and show people why and how following them will help them move towards their aspirations. As a good leader, you must be good at delegating tasks. Good leaders never do all the works themselves, and they know the art of delegating. Knowing people's values, beliefs, and fears will help you to manage people easily.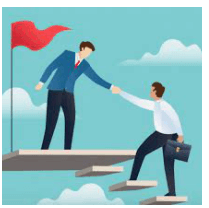 Creative Thinking:
Creative thinking will help you to be a great leader. If you can think out of the box and propose different solutions for one problem, you can find solutions for problems easily. It is important to have resilience as it will help you come out of difficult situations. Good leaders are practical thinkers that can go from visualization to actualization.
Having a Clear and Tangible Goal:
If you ate wondering how to become a leader, then you must have a clear and tangible goal. As a good leader, you need a strategic mindset to see the bigger picture, attention to detail; choosing the right people for the job, and helping people develop their own skills.
Communication Skills:
As a good leader, you need to have good communication skills leader must have good listening skills and prioritize listening over talking.
Decision Making:
As a leader, you may need to take tough decisions often, which may not be easy. You may need to fire people or choose between two great candidates for a special role, all these decisions may be tough to take, and unless you have good decision-making skills, you will fail to be a good leader. As a good leader, you will have to manage people and learn to do stress management at work.
Constant Learners:
As are good leaders, you need to learn and improve constantly. You must learn from other people's experiences and make the best decisions.
Conclusion
The above write-up will help you inculcate leadership qualities. Lead with confidence and show others the path to success.