As companies progress towards digitization, the demand for video technology is increasing. Videos are one of the best ways to reach the desired audience across different geographical locations. You must have seen how small businesses grow on Instagram, Facebook, and other social media platforms.
Similar to social media influencers, small businesses are also making short-span videos to grab the attention of potential customers. Most companies now use video editor services to create high-quality video content. In this era of digitization, you cannot ignore the power of video marketing. Read on to understand how video technology can boost your business.
How powerful are videos?
Let us say a customer has to buy a new chair. However, there aren't any chair shops near the customer's home. As a result, the customer will search for ergonomic chairs on digital platforms. The customer will browse through the websites of different e-commerce businesses to look for a chair.
Every e-commerce platform might claim to offer the best chair in the town. However, there is one e-commerce platform that has offered a video demonstration of the chair. The customer will watch the benefits of the chair in the video and will be impressed.
Most customers search for product videos on social media sites, websites, and other digital platforms before buying a product. Even if customers want to associate with a new brand, they will search for customer testimonial videos for a brand.
With the help of customer testimonial videos, the brand can establish a connection with potential customers. Rich video content can boost the reach of a brand in no time. You might not advertise via pamphlets in a different city. However, you can post a video and make it reach customers in different cities.
Top video marketing ideas for 2022
Often, marketers face issues in getting started with video marketing. It might happen because video marketing is not a cakewalk. Many businesses invest in video marketing and fail to generate extra revenue. It might be because they are not using the right video technology or strategy. Some video marketing ideas to get you started in 2022 are as follows:
Showcase your product or service
The best way to sell products or services is to make them visible to the audience. Let the viewers on digital platforms know that you sell the following products. Product explainers or demonstration videos usually perform well on social media sites. You can also show the product journey, from manufacturing to distribution. Ensure that the video is of high quality and starts with a hook to keep the audience engaged.
Share how-to videos
How-to videos perform exceptionally well on digital platforms. People prefer brands that provide information to them. For example, let us say a brand sells products for cleaning vehicles. In such a case, the brand should share a 'how to clean your vehicle efficiently' video with the customers. Within the how-to video, the brand can discuss how its products help effectively clean vehicles. When you selflessly share information with the audience, you will gain the viewers' trust.
Use video editing tools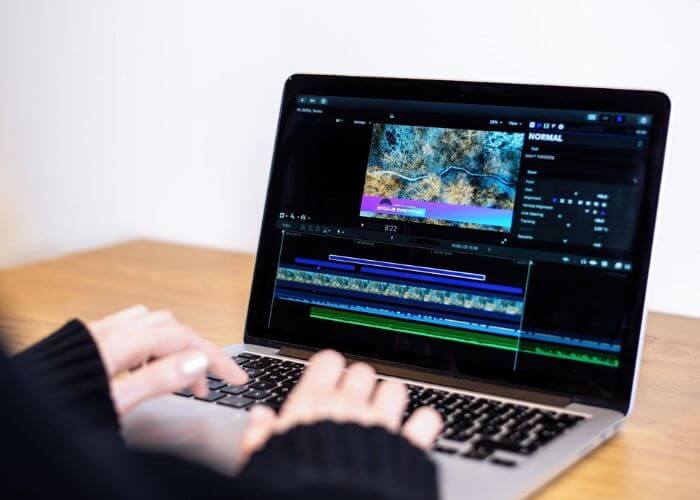 To leverage video technology's power, you must use the right tools. Besides getting the shooting or recording equipment, you also need to invest in a video editing platform. You can get your hands on exciting pre-made templates with a video editing platform. These templates will allow marketers to create exciting brand videos within minutes. Besides templates, a video editing platform will provide you with license-free music, animation options, and more.
Build an emotional connection
Brand videos should not always focus on the sales aspect. Sometimes, a video should aim at building an emotional connection with the audience. Storytelling is one of the biggest skills marketers should master.
Marketers can share the brand story, brand vision, or a fictional story that appeals to the emotion of viewers. Many viewers on social media sites skip video advertisements that directly get to the selling point. In some videos, you might choose to subtly promote your product and focus on building a connection with the viewers.
Use music in your video
Most of the videos on social media platforms consist of music. With the help of background music, you can set the mood right for the viewer. You must have seen how videos with music like reels, YouTube shorts, and TikTok videos perform well on the internet. It is because they capture the viewer's interest with background music.
Adding music to brand videos can sometimes be a hassle. It is because one cannot use any music piece without owning the copyrights. If you do so, your brand might be sued by the original owner of the music piece. For the same reason, marketers rely on an online video editor to add music pieces to their videos. A video editing platform will provide users with multiple music options that are free for commercial use.
Maintain consistency in sharing videos
You cannot expect to generate huge revenue with a single marketing video. You have to keep sharing new videos to retain existing customers. A brand should share videos frequently on its websites or social media handle. Consistency is the key when it comes to video marketing in 2022. Without sharing videos at frequent intervals, you cannot create a buzz about your products/services in the market.
Customers will forget about your brand after a while. If you keep sharing engaging videos, the brand visibility will automatically augment. Creating high-quality videos regularly might be a challenge for marketers. With the help of a reliable video editor, marketers can reduce the time spent on a single video.
Share silent brand videos
It is commonly observed on social media sites like Facebook and Twitter. It might be because some people might be watching videos in offices, conference halls, or other places where excessive sound is not entertained. To connect with such individuals, you can share silent videos with captions/subtitles. Marketers can also rely on illustrations and animations to produce engaging videos with/without sound.
Don't forget SEO
You have to optimize your brand videos on social media platforms and other digital channels. If you have a website, share videos on the landing page. Studies have shown that sharing videos on the landing page will boost engagement. Search engines love videos over any other type of content, so your chances are high for appearing in the first few pages of the SERP.
Similarly, you must optimize the videos on social media platforms to enhance their reach. You can add hashtags or trending keywords in the video description to improve its reach on social media platforms.
Final words
As more companies are sharing brand videos, the competition is high. You need to learn some SEO skills to rank your videos on search engines. You will also need help from a video editing platform to create exciting videos. So start making exciting videos to boost sales in 2022!
Read More: