There are lots of online marketing tools that will help you to execute a proper strategy or plan for your website.
In this blog, I'm going to share some online marketing tools that will really help you to grow your business.
Are you ready to start??
Online Marketing Tools for SEO
Google Analytics
Price: Free
Google Analytics is the best tool for analyze your website. This is a free tool that shows you the whole website data as well the website performance, that includes the total users, average time spent on your website, demographic, location, goals (contact details, website booking details), bounce rate, etc.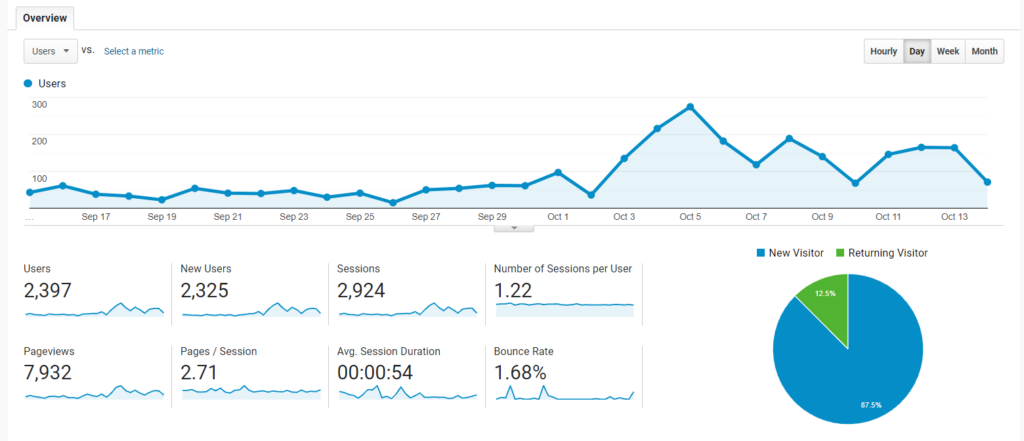 Moz Pro
Price: Free (30 days free trial) and Paid starting from $99/month
Moz Pro is a website analytics tool. This tool will help you to boost your online visibility of the website. It provides you the website data that includes keywords ranking, page optimization report, etc.
Ahrefs
Price: Starting from $99/month (Start trial for $7)
Ahrefs is a SEO tool that helps you in audit your website online. A user can check their competitor's performance, backlinks, which page is performing well and many more.
Only 1 user can use at a time from the single login and you can add upto 5 projects on basic plan.
Ahrefs tracks the keywords ranking, seo audit, check backlinks for your website.
Yoast
Price: Yoast is a WordPress free SEO plugin and $89 for premium plugin only for 1 website.
Yoast is an excellent tool to help you optimize your content for search engines.
It helps you choose focus keywords to help you rank in search engine. The plugin also shows your page readability score and SEO score for your content.
It always check your duplicate content and has also full control over the breadcumbs.
Canva Business
Price: Canva is free and pro tool starting from $12.95/month per team.
Canva is a designing tool that allows you to create images according to your need. You can customize the images using icons, font style, background color and many more.
The good thing is that you don't require any design skill. You can also design your logo for your website without any help of designer. Canva provides easy-to-use photo editor, where you can easily design your image.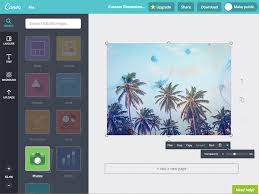 Hootsuite
Price: Hootsuite pricing starts from Rs. 1,260/month with a 30-day free trial.
Hootsuite allows you to schedule a posts of your social media. You can add your social media platforms in one account and schedule your posts in advance. Doing this you can save your loads of time.
BuzzSumo
Price: It's a paid tool with trial version. Plan starts from $99/month.
BuzzSumo is content research tool that helps you in identifying the top content on search engine.

You may find the trending topics or content idea using this tool. What you need to do is search with your keyword in the search box and it will show you the result of trending topics.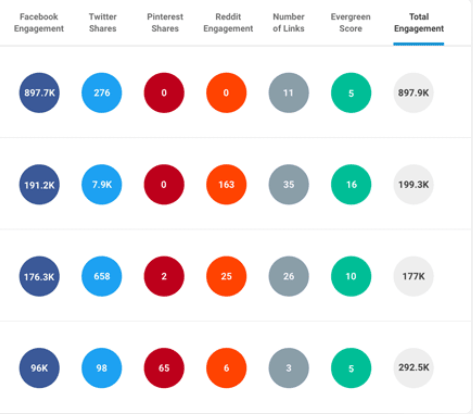 Followerwonk
Price: Followerwonk is a free and paid social media analytics tool. Pricing starts from $29/month.
Followerwonk is a Twitter analytics tool. With the help of this tool you can analyze and optimize for social growth.
Using Followerwonk, dig dipper into your Twitter analytics, connect with influencers.
Google Adwords
Google Adwords is used for the website advertising on Google search engine and is based on the pay-per-click. That means you have to pay for your ad each and every time whenever a user clicks on your ad.
It has a keyword research tool named Google Keyword Planner, by which you can research keywords which you want to add in your ads content. You can also set the budget for each of your ad and ensure your position on the top of the search engine result page.
MailChimp
Price: MailChimp is a free and paid marketing tool. Plan starts from $999/month.
MailChimp is an email marketing tool. Using this tool, we can send emails, digital ads, direct mails to our users.
Some benefits of using MailChimp:
Build campaign in a minutes.
Easy-to-use for user.
Send emails to your target audience.
Re-engage your customers.
Answer the Public
If you are keen to build a site for a user and not a spider, you will need a powerful SEO tool like Answer the Public. This tool tracks questions that people will ask in the different forums, blogs and social media. With unlimited daily searches, you can level up your SEO game. Find hidden keywords and boost traffic with the help of this tool.
Mozcast
The SERP tracking features of Mozcast makes it a preferred choice of many professionals. Mozcast also helps you with insights on the Google algorithm, and it helps you with details on domain diversity-emd-exact match domain and partial match domain. Indeed, this is an excellent tool for digital marketers, and if you want Google to love you, gets this SEO tool without a second thought.
Data Studio
Data Studio is a powerful SEO tool that will merge data from different sources like search console Google analytics, view and share. This tool will help you with Organic traffic overview, new and lost backlinks, and boost your conversion rates. In addition, this tool lets you know how many times your website appeared on search result pages. You can also track returning users with the help of this tool.
Keyword Hero
Do you wish to dominate online searches? Maybe getting this tool can be a great idea. The keyword hero tool helps you match keywords with conversions. It helps you with keyword and traffic analysis and boost organic ROI. This tool also enables you to optimize the content on landing pages by detecting and monitoring brand keywords. Through this tool, you can also track how users behave at a keyword level.

Animalz revive
This excellent SEO tool does more than keyword suggestions. It helps you improvise and update all your old content, and it allows you to find which articles need attention on your website. Through this tool, you can also discover how many visitors you are losing through your outdated content. In short, this tool helps you to manage your content like a pro.
CanIRank
Do you wish to crush your competitors through search engines? Then, get hold of the CanIrank tool for keyword analysis. CanIrank tool helps you to rank faster for a keyword. With this tool, you can also rank for a specific term.
Seed keywords
This free and simple tool helps you with keywords that are most relevant to your business, and it also helps you find long-tail keywords. Furthermore, Seed keywords also allows you to download keywords in the form of a scv file so that you can monitor them easily.
Screaming Frog
This desktop-based crawler and seo tool help you find broken links and discover duplicate pages. With screaming frog, you can Analyse metatags and generate xml sitemaps. Thus manage SEO keywords and get your website more popular with the help of this tool.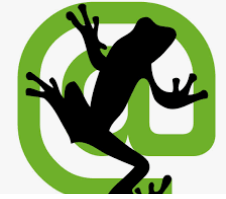 Seobility
Seobility tool helps you fix all seo issues like slow-loading pages, technical seo troubles, blocked pages and many more. The simple user interface of this tool makes it the ideal SEO tool for start-ups. With the keyword monitori9ng feature, you can stay ahead of the competition, and the Daily updates of keyword ranking help you optimize your website.
Ubrsuggest
This free SEO tool Suggest keywords based on the keywords typed and analysed the monthly search volume of keywords. Additionally, you can get content ideas with this tool. So get targeted and relevant traffic with the help of this excellent tool.
Conclusion
That's all about the Digital Marketing Tool that can help you in SEO/Digital Marketing.
It's not the end of the Digital Marketing Tool. There are still a lot more tools that can help you for your website.
If you find any important tool that may be helpful for the website, then you are always welcome to share your thoughts in the comments section.