Introduction
You are browsing through your Facebook feed. You are looking for adding friends and you are casually checking user profiles. And suddenly you come across a profile where you can't even zoom the DP(Display Picture) or see the cover picture or anything. No posts are even showing. Today's article will help you explain this thing. This is a private Facebook profile, and we will tell you how to lock your Facebook profile. Making a Facebook profile has both benefits and disadvantages. The good side is that you do not get unwanted texts from random people which are often disturbing and abusive. The bad side is that the public misses out on the good things you post. Someone who would naturally approach you, would not take the same interest in a private profile.
But mostly, it is good to keep your profile
What does a Private Profile mean on Facebook?
To frame the question rather differently a private profile on Facebook means the profile has been locked by the user. This limits people's access to your account on Facebook. This limits whatever is shown on your Facebook account.
Now, will tell you what actually happens when you lock your Facebook profile from your phone.
When you lock your profile on Facebook any post that you have shared with the Public will change to your Friends. Only your friends, rather your Facebook friends will be able to see your post, your DP, and your cover picture. Your friends will even be able to see your friends list.
Other than your friends, no other people will have access to anything in your Facebook profile.
Well, you can lock your Facebook profile from both your phone and your desktop also. But the process varies. In this article, we will focus on locking your Facebook profile on your phone.
Follow these steps blindly laid down for you. These are simple to read and even simpler to act on. They will help you make your Facebook profile private or in other words, a locked profile will be established.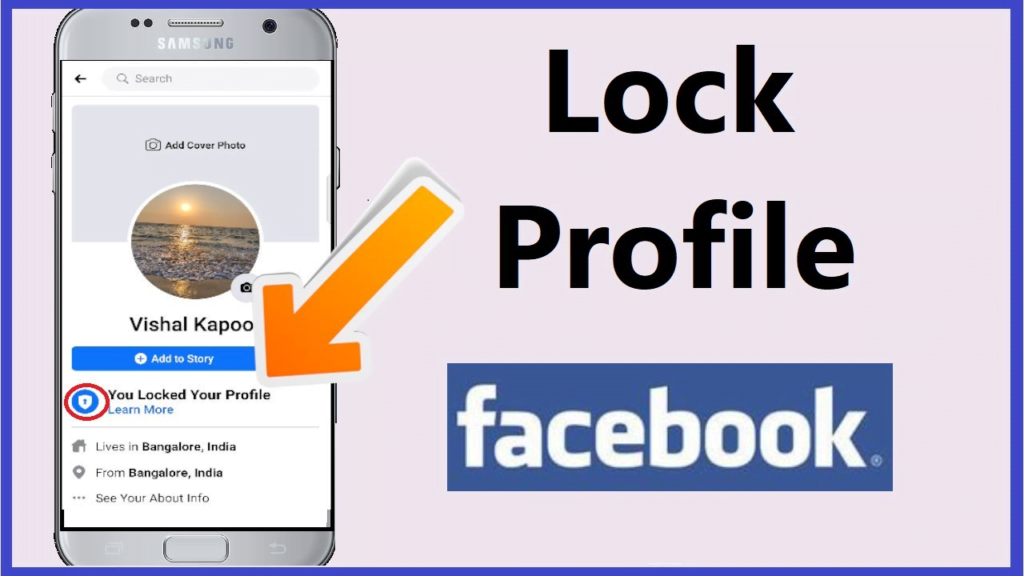 How to Lock a Facebook Profile on a Phone?
Step 1. Open the Facebook application.
Step 2. After you log in to your account, your main page appears. This is known as a Facebook news feed. On the top right corner, you can see the message icon. Just under need the message icon you will observe 3 lines symbol. Click on it.
Step 3. The three lines symbol is the menu page of your Facebook account. Scroll down below. You can now see three options-
Community Resources, Help n support, and Settings & Privacy. Tap on Settings & Privacy
Step 4. Four more options will arrive- Settings, Device requests, Recent ad activity and Find Wi-Fi. Select Settings.
Step 5. You will arrive on a new page. On this page, you can see several heads and a lot of options under these particular heads. Scroll down on the page till you find the Audience And Visibility head. It is the third heading. Under it, several options can be seen like Profile locking, Profile Information, Posts, Stories, etc. Tap on Profile Locking.
Step 6. You have come to the final page. This shows that tapping on the Lock your profile means that your profile will be locked till you unlock it again.
Step 7. You'll be taken back to the main page. A prompt will be shown that your profile has been locked. Click on Ok.
If you follow these steps, you will be able to successfully make your Facebook profile private.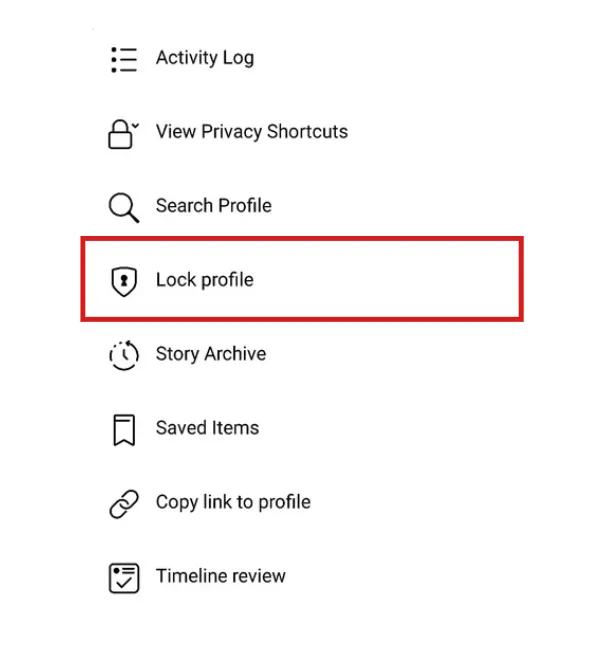 How to Unlock your Facebook Profile on your Phone?
Step 1. Open the Facebook app.
Step 2. Go to your Profile page.
Step 3. Right under the Add Story option, you can find a message that says your profile has been locked. There's a Learn more written in blue under the text message. Click it.
Step 4. If you locked your profile page will appear. Now on that page, you can see three options, Invite friends, Learn More, and Unlock. Tap on Unlock.
Step 5. Your profile will be unlocked after you click on the blue button that says Unlock your profile on the new page that appears.
Step 6. You will be taken back to your main profile page. A prompt will appear showing that you finally unlocked your Facebook profile. Click on Ok to continue.
Summing up:
Locking your Facebook profile means you are just making it private. This means any people other than your friends will not have access to your accounts. They can only see their display picture but can not enlarge it. These features that are updated by Facebook help in some ways. It prevents certain scams from happening. Scammer's access is limited and thus, a lot of data can not be retrieved from your profile. This is one good benefit. While people might misunderstand you as a private person and never approach you as a friend. But we have both shown you how to lock your Facebook profile and how to unlock it. The choice is always yours!
Related Article: