If you want your business to be at the zenith of success, then you cannot ignore the importance of branding. Branding can take your business to new heights and can give your business all the attention it deserves. In addition, branding can get you noticed and build trust in you your clients.
Before we delve more into the importance of branding, let's understand some basic definitions in the first place.
What is Branding?
Branding is the process involved in creating a strong impression of a company in the customer's mind. In short, branding is anything that defines your business. It can be attractive visuals like logos, web designs, or other components like mission statements, themes, or anything else that creates a pattern of familiarity in people's minds. Branding creates a memorable impression on consumers. It helps to communicate a unique selling proposition to clients, and branding helps with reasons that can set you apart from the competition. When branding is done correctly, the end result can be exceptional and have a huge impact on the business. Because of this, it's vital you let professional Denver branding agencies (or in your location) complete this task for you if you don't have a trained individual on your team.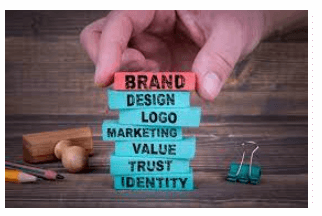 Why Branding is Important?
If you are still dubious about the importance of branding, then scroll down below to find an answer:
Builds Trust:
By following the right branding strategies, you can build trust in the minds of your customers. Branding helps to shape your business, and it helps you to create a connection. Branding helps you tell your story to your clients to know who you are and what you do.
Improves ROI:
Branding helps you build confidence, and it improves your ROI considerably. Branding tells your clients what sets you apart from the competition. Once your clients are convinced that your products and services are valuable, they start investing in your products and services, and this, in turn, helps you to maximize your ROI.

Reduces Cost:
Branding will cost you less than the other marketing efforts. If you have your branding strategies right, then you can reap more profit by investing lesser amounts. Branding also helps to generate new customers. Once a brand has been well-established, word of mouth spreads easily, and it acts as a powerful advertising technique for your company.
Branding Gives you Purpose and Direction:
Branding is more than a logo, font, and colors; successful brands have a well-established mission, vision, and values. Branding can lead to rebranding, which can happen through a simple logo refresh or change in some business approaches. Rebranding can lead your business to a new identity and can give a new direction to your business.
Creates Positive Employee Morale:
Branding boosts the employees' morale and encourages them to perform their best. By following a strong brand strategy, you can make your employees fall in love with your brand, and the happiness will reflect in their performance to a significant extent.
Conclusion
This write-up will answer the question of what branding is. Branding is how your client recognizes you. Customers usually lean towards the brands they know, and by playing your cards right, you can generate increased revenues and market share. Thus realize the importance of branding stated above and create a strong perception of your brand in people's minds to maximize your sales.