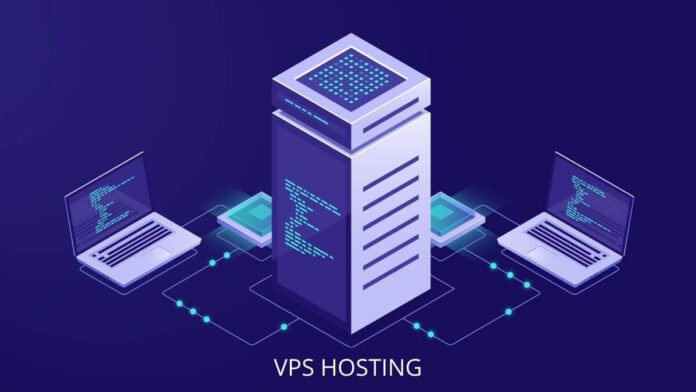 Virtual Private Server ( VPS ) is a hosting server, that provides improved speed, security, and better performance to your website. A VPS is basically a physical server that has been divided into multiple virtual servers where each owner has their own dedicated hosting. If your website has started to become a hub for thousands of visitors, then it's time to get your hands on the VPS! It is a sort of beta version of the dedicated hosting because it provides similar facilities to the website owners. Moreover, a VPS delivers better speed than shared hosting for the top-notch performance of your website.
VPS hosting has become increasingly popular over time. A major reason for its high demand is the economic cost of the service. It is not as expensive as the dedicated hosting, and yet it provides almost similar facilities. VPS also provides efficient customization for your website. This feature can have some limitations depending on the plan purchased along with the operating system. The VPS is reliable to store the valuable data of your business and your customers.
How does a VPS work?
VPS is a physical server that hosts multiple virtual servers at the same time. It creates a dedicated hosting for each user, which has several limitations. Though it doesn't provide a real dedicated server, its resources are better than other hostings.
It is different from shared hosting because all the users of VPS experience equal bandwidth and disk storage. The number of users in VPS is quite limited for a better user experience, whereas in shared hosting, many websites are run through one single server. Now because every website has its own dedicated server that is separated from the other virtual hostings, the data of the website is stored safely within the computer. VPS can be easily bought from hosting providers.
What is a VPS used for?
There are loads of uses and advantages of having a Virtual Private server over the other types of hostings. But most importantly, a VPS is used to create a secure environment for a particular website. By purchasing a VPS, you can store the data of your customers at the dedicated server created through the VPS. This information is not shared with the other users of the virtual server, and thus, it becomes a reliable option for the users. Depending on the plan purchased, you can easily change the bandwidth, RAM, and disk space of your website. VPS is an easy-to-scale tool for all users, and thus provides easy customization for your website.
Another powerful aspect of a Virtual Private Server is that it ensures the speedy loading of your website. Now because you have your own dedicated server, you don't have to worry about slow loading because the server belongs to a single user. If your website is receiving huge traffic on a daily basis, then the VPS would be a superior option because it is capable of handling bulk traffic without reducing the performance or speed.
When to use VPS?
It is not advisable for beginners or small businesses to jump straight into the VPS! If you're just beginning with your new website and want to try out a few things, then your priority should be to opt shared hosting. It is basically a hub of websites that don't receive a lot of traffic or do not have loads of data within. Shared hosting can be bought for the cheapest prices, and can be afforded by anyone. But its uses and resources are limited to small businesses and blogs only.
One must use a VPS when they need to make changes in the RAM, disk space, or the CPU of their system. A VPS can also be bought when your website is experiencing immense traffic that could be jamming the existing server or reducing the performance.
Though the VPS is more expensive than shared hosting, it offers a lot of advantages at economical costs. In simple words, VPS acts like a full-fledged dedicated server at the lowest prices.
Comparing VPS to other web hosting types
There are four major types of web hosting that can be used to run a website or application.
• Dedicated Hosting
• Virtual Private Server Hosting
• Shared Hosting
• Cloud Hosting
Dedicated hosting is an expensive service that is reserved for a single user only. This hosting is used by large-scale businesses that drive millions of customers every day to their website. Dedicated hosting is better than all of its alternatives because it gives the best user experience, despite the heavy traffic.
Virtual Private Server on the other hand is like a mini dedicated hosting. This service is available at lower costs, and it is ideal for growing businesses that want to secure the data of their customers. VPS is also reliable for fast speed, and easy customization of RAM and disk space. It must be noted that VPS is not a replacement for a dedicated server, it only acts as a virtual server that gives individual hosting to each user.
Shared Hosting is the most basic version of hostings in the market. Multiple users run their website on a single server, with some limitations and deducted services. It is ideal only for beginners and newcomers, but not for websites that receive huge traffic and have heavy data.
Cloud hosting is a popular server amongst users. It allows you to access your data from multiple devices rather than being limited to one. The most stunning feature of cloud hosting is that during hardware damage, the website faces no downtime, rather it extracts the resources from other connected devices to run smoothly. This is an unbeatable feature that is not included in the VPS.
Benefits of VPS hosting
VPS hosting outsmarts shared hosting in many ways! Here are some of the top advantages of Virtual Private Server that have made it popular amongst the users.
1. Increased Performance
VPS hosting serves as a compact dedicated server. Now because all users get equal bandwidth, RAM, and disk space, the distribution of speed becomes equal.
2. Secure Data
Though the VPS is a virtual server of a physical computer, the data of each user is stored separately. Wherein, the other servers are not aware of the hosting being created and the data is stored within. In this way, VPS makes it possible to safeguard the information of your business and your customers within the system.
3. Customization and scalability
The game-changing feature of VPS is its ability to scale the website easily. It is not a hefty task to increase or decrease the bandwidth or disk space of your website if you've got VPS. You can easily customize your website according to your plan, or the traffic that is being diverted to your landing page.
VPS pros and cons
Pros
• Fast and reliable user experience.
• Customization is easy. Usually, the scaling is provided by the hosting provider itself, so that the users face no hassles.
• Affordable prices as compared to dedicated hosting.
• Safe for the storage of personal information and business data.
• Root access is available.
Cons
• Full control of the hosting is usually unavailable with a VPS plan, and it is only provided with dedicated server hosting.
• VPS is comparatively more expensive than shared hosting.
• The resources are often not allocated properly by the host, and that sometimes causes technical hassles.
• Even VPS has its limitations of speed and space, and when you need to exceed those bars, you would need to upgrade your plan or switch to dedicated hosting.
Is VPS hosting safe and secure?
Without a doubt, VPS is one of the safest hosting that you can opt for. Due to the virtual dedicated server, it creates a private space for your websites. All your personal data and information of customers is stored separately, wherein the other virtual servers are not aware of this hosting. In comparison to shared hosting, VPS is more secure because every user has their own server to run their website. Shared Hosting can sometimes distribute your resources with the other servers, causing downtime or crash on your landing page. This means that if a website on your shared server is facing issues and is unable to load, then it might affect your website as well, and your visitors would be able to view your landing page only when the server starts working normally again. VPS solves this hassle and stands out as a mini version of the dedicated hosting.